I saw a Slickdeals post come up this morning for airfare between Detroit and Miami for just $49 round trip. Clicking through to read the details, I saw that it was a Basic Economy fare — meaning that you can not select a seat and you are only allowed a bag that fits under the seat in front of you (no overhead bin access, no checked bags).
That got me to wondering: how low is low enough to put up with the inconveniences of a basic economy fare? In this case, the cost of the round trip flight is less than the cost to get to the airport in some cities. But is it worth it?
Basic Economy restrictions
As a reminder, Basic Economy really stinks. Here are the restrictions that normally pertain to basic economy fares:
That's no fun — no bag in the overhead compartment, no seat selection, no checked bags, you board in the last group….could that be worth it for anyone?
It is for credit card holders / elite members
According to Julian Mark Kheel at The Points Guy, Citi AAdvantage and Barclaycard Aviator credit card holders are exempt from the baggage limitations of basic economy (see American's full Basic Economy policy here).
As you can see, American's policy makes it clear that credit card holders will keep overhead access, free checked bags, and preferred boarding.
You won't get a seat assignment ahead of time — so you're still at the mercy of what's left in terms of seat. But I'd say that $49 RT from Detroit to Miami probably mitigates that.
Will it earn miles?
According to our Free Checked Bags via Credit Card Complete Guide, your American Airlines frequent flyer number must be attached to your reservation 7 days in advance to get your free checked bag. However, if you don't need the extra baggage space and priority boarding, you might want to consider crediting to another program.
According ITA Matrix, these fares are in B-class:
Wheretocredit.com says that B-class on American would earn 100% redeemable miles with Iberia. At about 1100 miles each way, that should be around 2200 miles on the round trip. I don't know for sure that this is accurate, but it matches what I found on Iberia's website:
Remember that Iberia Avios can transfer to British Airways Avios and vice versa, giving you added flexibility with those earned miles (See: Bet You Didn't Know: 3 Methods To Transfer Avios Between Iberia and British Airways).
Bottom line
This fare is available during much of October and early November. I don't live in or around either of these markets, but if I did, these fares would look pretty attractive to me since I am a Barclaycard Aviator card holder. I'd only earn a small sum of miles if I'm using my American Airlines frequent flyer number, but the benefits of having an American Airlines credit card would probably outweigh mileage earning for me. As per American's policies, I should keep my carry-on allowance and checked bag, essentially eliminating the biggest problems with basic economy. For forty-nine bucks round trip, I'd deal with the middle seat for three hours. My wife wouldn't. How about you?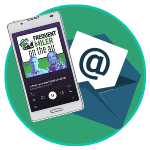 Want to learn more about miles and points?
Subscribe to email updates
 or check out 
our podcast
 on your favorite podcast platform.