Last week Hyatt unveiled their new loyalty program slated to begin March 1 2017: World of Hyatt.  Yesterday, I listed the "5 things I love about the World of Hyatt."  But, it's not all sunshine and roses in the World of Hyatt.  Here are the top 5 things I hate about the World of Hyatt…
Names of Elite Tiers
This one didn't make my top 5 list,  but it still irks me…
I don't really care what the elite tiers are called, but they should have at least made it easy to remember the order of the tiers.  Most programs use precious metals (and, sometimes, diamond) with increasingly high value to represent higher levels of status: silver, gold, platinum, diamond.  With that scheme, it's easy to remember, for example, that your silver status means that all other elites are better than you (I kid).
World of Hyatt didn't have the option to go with precious metals because they had already blown the scheme in their old program where non-elites were "Gold", first level elites were Platinum, and top-tier were Diamond.  There would have been a huge amount of confusion if their new first tier or mid-tier was Gold.
Instead, they went with the following names:
Member = no elite status
Discoverist = lowest tier status
Explorist = mid tier status
Globalist = top tier status
How are we supposed to remember those names, let alone remember the order?  This is not a big deal at all.  It's just a slight annoyance.
#5 No Elite Benefits on 3rd Party Stays
With the old Hyatt Gold Passport program, stays booked through 3rd party sites such as Expedia, Booking.com, Hotels.com, etc. didn't earn elite credits or points, but elite guests did receive elite benefits during their stay.  In the new program, having top tier Globalist status will be meaningless if you book through an online travel agency.
#4 No Welcome Gift for Top Tier Elites
Under the old program, top tier elites received welcome gifts with each stay.  At many properties the gift was fixed: either 500 or 1000 bonus points, depending upon the hotel brand.  And, at a number of properties, Diamond elites could choose bonus points or a food and beverage amenity.  My wife and I have often enjoyed the latter.  When we last checked into a Park Hyatt on a one night award stay, for example, we chose wine & cheese — both were delicious.
In the new program, the welcome gift is gone. I will miss it!
#3 Multiple Rooms Don't Count Towards Tier-Qualifying Night Requirements
In the World of Hyatt, elite status can be achieved through elite qualifying nights or through base points (AKA spend).  In the "5 things I love about the World of Hyatt," I listed the ability to qualify on base points with up to 3 rooms at once as my 4th favorite new feature.  The flip side is that, for reasons I can't explain, you can't earn extra tier-qualifying nights when booking multiple rooms.
The World of Hyatt Terms & Conditions state the following (underlining is mine):
Multiple Rooms. A Member may earn points for up to three (3) rooms per night (Member's room and two (2) additional rooms) within the same hotel or resort. The Member must be a registered guest, occupy at least one of the rooms, and pay an Eligible Rate for all applicable rooms. The Member will earn Base Points for each of the rooms, but the Member will only earn Tier-Qualifying Nights (defined in Appendix C) for one (1) room. In addition, only the room occupied by the Member will count toward current Program promotions and receive Program benefits and services. The occupant(s) of the additional room(s) will not receive points (or any partner credit offered to Members in lieu of points).
As far as I know, SPG is the only program that awards both points and elite nights/stays for up to 3 rooms at once per member.  Since I often travel with friends and family members, I'd love to see this expand to other chains especially Hyatt.
#2 Free Nights Don't Count Towards Status
It has become more and more common for hotel chains to count award nights towards elite status requirements.  Even Marriott added award nights as elite eligible nights in 2015.  Come on Hyatt, I would consider chasing Globalist status if you added this in.  Without it?  No way.
#1 Meaningful Elite Requirements Are Too High for a Small Chain
World of Hyatt has the following elite requirements:
Compared to other major brands, Hyatt has a tiny footprint.  According to Hyatt's website, as of June 30 2016, Hyatt had 667 properties worldwide.  Meanwhile Marriott (with the addition of Starwood), Wyndham, Choice, and IHG each have almost 10 times as many properties.  Since Hyatt hotels are less likely to be in the places we go, their elite status requirements should be lower than competing chains.  Instead, the requirements are roughly comparable.
Let's compare to Marriott, for example.  We don't know what the new Marriott/SPG program will look like when it is unveiled in 2018 or later, but currently Marriott Rewards has the following elite requirements:
Silver: Stay 10 Nights or More
Gold: Stay 50 Nights or More
Platinum: Stay 75 Nights or More
The Marriott credit card automatically gives members 15 Elite Nights credit per year.  And, Marriott counts award nights.  And, Marriott rolls over unused elite nights.  But if we consider only the 15 Elite Nights from the credit card, we can compare the two programs:
Marriott Silver vs. Hyatt Discoverist: Both status levels are pretty useless.  Both come automatically with having the chain's branded credit card.
Marriott Gold vs. Hyatt Explorist: Marriott credit card holders need 35 nights per year (above the 15 granted by the credit card), or Ritz cardholders can keep Gold status with just $10K annual spend.  Hyatt members need 35 nights, $10K in-hotel spend, or $50K Hyatt credit card spend.  The elite night requirements are similar, but Marriott's mid-tier benefits are better. Marriott Gold members get lounge access or breakfast at most non-resort properties.  Hyatt Explorists get 4 lounge access upgrade certificates.  In other words, Hyatt Explorists only get free breakfast 4 times per year and only at properties with clubs.  Marriott Golds get 4pm late checkout.  Hyatt Explorists get 2pm.
Marriott Platinum vs. Hyatt Globalist: Marriott credit card holders need 60 nights per year (above the 15 granted by the credit card), or Ritz cardholders can spend $70,000.  Hyatt members also need 60 nights, or $20K in-hotel spend.  In my opinion, Hyatt Globalist perks are significantly better than Marriott Platinum perks, but Marriott Platinums do get some good stuff that Globalists do not: Marriott Platinums get arrival gifts and, via RewardsPlus, they get free United Silver status.
The comparison above shows that the requirements for achieving status in Marriott vs. Hyatt are comparable.  But they shouldn't be.  Due to Hyatt's smaller footprint, Hyatt's elite status requirements should be lower.
Reader input
What are your favorite or most hated things about World of Hyatt?  Please comment below.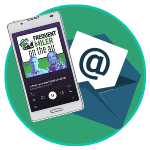 Want to learn more about miles and points?
Subscribe to email updates
 or check out 
our podcast
 on your favorite podcast platform.