At FTU in DC last weekend, I presented "You can still earn 5X everywhere." Many of the tips I presented involved reload cards, gift cards, and Bluebird cards, but I also showed how you can earn 5X almost everywhere without gift cards. In this three part series, I'll show you how. 
Three Part Series
5X everywhere without gift cards, part 2: ThankYou Points
(this post)
5X everywhere without gift cards, part 3: Everything Else
(coming soon)
The cards shown above on the left earn Chase's Ultimate Rewards points. The cards on the right earn Citibank's ThankYou points. In this post, I'll focus on cards that earn ThankYou points, and I'll finish up with a post about what to do with charges that don't fit into the above buckets.
ThankYou Points
At first glance, the ThankYou Points program looks pretty weak.  For example, if you redeem points for cash, you'll get only half a penny per point:
You can do much better, though, by redeeming for a mortgage payment, student loan rebate, or certain gift cards.  With these you'll get 1 penny per point:
But, you can do even better.  If you have a premium ThankYou travel rewards card such as the ThankYou Premier card, you'll get 1.33 cents per point value towards airline tickets.
The Citi ThankYou Premier card lets you redeem ThankYou points for 1.33 cents per point value.
Here's an example of a flight search using ThankYou points.  I looked up one-way flights from Washington Dulles to Orlando.  For the date and time I chose, the best fare Kayak could find was $114 on United.  The ThankYou travel booking site found the same flight for $116.88 and priced it at 8,787 points.  For some reason the ThankYou booking engine seems to add a few dollars to each leg above the best available fare.  This means that you'll get slightly less than 1.33 cents per point value, but it's still a great deal.  In this example, I would get 1.3 cents per point value as measured against the best available rate ($114).
One great thing about booking flights this way is that you do earn miles from the airline you fly.  In contrast, most airlines would have charged 12,500 miles for this one-way trip (those that allow one-way awards, that is), and one would not earn miles for flying on an award ticket.
Combining points
When you have multiple credit cards that earn ThankYou points, all of the points will go into the same account as long as you link those cards to your ThankYou account.  To do so, log into ThankYou.com and go to "My Sponser Accounts" and add each card.
If you have the ThankYou Premier card, all of your points will automatically be worth 1.33 cents per point towards flights.
Transferring points
One great feature of the ThankYou program is that you can transfer points to any friend or family member for free.  This means that as long as you know (and trust) one person who holds a Citi ThankYou Premier card, you can get up to 1.33 cents value towards flights.  Simply transfer the points to your friend and ask them to book your flight.  Note that transferred points expire within 90 days if not redeemed.  See details in the ThankYou Rewards Terms & Conditions document.
5X almost everywhere
By filling your wallet with the right assortment of cards, you can earn 5 points per dollar almost everywhere you shop day to day.  Here are the Citi ThankYou Rewards cards that will help you get there:
Citi ThankYou Preferred 5X for 12 months
UPDATE 5/7/2013: The Citi Preferred 5X link appears to be dead.  Sorry everyone.
On Feb 6, Personal Finance Digest reported a working link to an application for the ThankYou Preferred card that offers a year of 5X earnings at gas stations, grocery stores, and drugstores.  Sure, the 5X earnings are limited to 1 year, but things change so fast in this hobby that one year is like a lifetime.
Don't confuse this card with the similarly named ThankYou Premier card.  The Premier card is the one you need to get 1.33 cents per point value for flights.  That one comes with a $125 annual fee after the first year.  The Preferred card, on the other hand, has no annual fee.  And, if you use the sign-up link found by Personal Finance Digest, you'll earn 5X for the first year when shopping within several very popular categories.
Citi Forward (for College Students) 5X
I signed up for this card last year just before they began limiting it to college students.  This card earns 5X for purchases made at restaurants, bookstores, movie theaters, video rental stores, and record stores.  To me, the restaurant category alone makes this card a keeper.
NOTE 3/20/2014: This offer is no longer available
If you want this card, but you're not a student, you may be out of luck.  I think that the best option is to find a student in your family who would be willing to get the card and sign you up as an authorized user.  Of course, all of your charges will be on the student's account so while it might be a great deal for you, it might not be so great for the student…
Wrap Up
By getting both the special Citi ThankYou Preferred card, and the Citi Forward card you will be able to earn 5X ThankYou points at gas stations, grocery stores, drugstores, restaurants, bookstores (including Amazon.com!), movie theaters, and more.  Since getting these two cards, I have found myself using them to get 5X for almost all day to day spend.
Finally, getting the two 5X cards is not enough if you want to enjoy 1.33 cents per point value towards airline tickets.  To do that, you will need to have (or a friend will need to have) the Citi ThankYou Premier card (or another premium ThankYou travel card).
More details about the cards shown above,and signup links for each, can be found on the following pages:
Caution
The purpose of this series of posts is to show how it may be possible to earn 5 points per dollar almost everywhere, but that does not mean that you should. Not everyone can (or should) get all of the cards I've listed. While it is true that I have all of the listed cards, this is not meant to be personalized advice for you. Is this right for you? Only you can decide. And, as always, I do not recommend signing up for rewards credit cards unless you always pay your balance in full every month. Otherwise the cost of the interest payments will far exceed the benefit of points earned.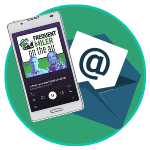 Want to learn more about miles and points?
Subscribe to email updates
 or check out 
our podcast
 on your favorite podcast platform.