Update: As announced 5/1, the Amex cards are offering this bonus at US Supermarkets (not international) and with a higher cap (see this post for a lot more on Amex updates); no word on whether or not Chase works at foreign grocery stores. Chase is also offering grocery-related bonuses on many more cards (see this post for the full list).
Today it has been announced that all US Marriott Bonvoy credit cards (except the Amex business card) will earn 6x on groceries from May 1, 2020 to July 31, 2020. Interestingly, Marriott tells us that this applies to all US Marriott Bonvoy cards, even those no longer available apart from the Marriott Bonvoy Business American Express card. Earlier this afternoon, Greg published a post pegging the current value of Marriott points at 0.7c each (See: What are Marriott points worth?). If you agree with his valuation, this is like 4.2% back on grocery spend, which can be a solid deal depending on what other options you have in your wallet.
I was particularly excited to hear that this offer is valid even for the credit cards that are no longer available. Greg received the email from Chase regarding his Ritz card confirming that it will earn 6x on groceries with no registration required. That's good news since it confirms what we were told about the fact that even cards no longer available to new applicants are eligible for this offer automatically. Official word from Marriott is as follows:
With exception of the currently avaiable AMEX business card, the 6X applies to all cards including those currently not marketed or available for acquisition, or what we back book.
My thoughts had first turned to ways to spend toward elite status at the grocery store when we received this news. For example, with the Ritz-Carlton credit card, one can earn Marriott Platinum status with $75K spend in a calendar year. The value proposition of that aside for a moment, earning 6x on the way there sounded potentially interesting. Potentially better yet, I thought about my old Chase Marriott Bonvoy credit card — the one that awards an annual 25K free night certificate and only earns 1 point per dollar spent. That card earns 1 elite night for every 3K spent. I've argued in the past that it probably isn't worth spending $3K on that card given the fact that it only earns 1x — but if you're able to both earn 6x and one elite night on every $3K spent, it could make a lot more sense (one elite night plus 18K points for $3K spend sounds much better).
Unfortunately, the email from Chase about this promotion indicates that it will be limited to $5K in spend. I assume that total is per Chase Marriott credit card, so if you have multiple Chase Marriott cards I assume you could spend $5K on each and earn up to 30K points per card this way.
Interestingly, this is not limited to the Chase cards, but also includes the Amex cards apart from the currently-available Amex Marriott business credit card. In other words, both the Marriott Bonvoy Brilliant and the no-longer-available Marriott Bonvoy American Express card (the old SPG card) will also earn 6x on groceries from May 1st to July 31, 2020. No word yet on whether there is a cap on the Amex side or how much it is.
Update: This offer is capped at $7500 spend on the Amex Marriott Bonvoy cards. See this post for more information.
If this is capped on all cards, I am less excited than I otherwise would be. However, I wouldn't mind beefing up my Marriott Bonvoy stash a bit with this offer. While I wouldn't take 6x Marriott instead of 4x Membership Rewards via the American Express Gold Card (which earns 4x at US supermarkets on up to $25K spend per year, then 1x), I intend to max that out this year anyway, so I'll be happy to take a side of 6x Marriott points through the end of July. At that point, I'll be just about ready to shift grocery spend to the Citi Premier for 3x. Keep in mind also that Marriott allows you to combine points with another member, moving up to 100K points per year. This means that my wife could also use her Marriott Premier card and we could later combine points.
It's great to see issuers continue to be nimble in reacting to economic changes. That said, since this applies to both Chase and Amex cards and we at Frequent Miler got this news from Marriott, I'm tempted to think that this was a Marriott initiative to keep people spending on these cards and earning points that ultimately lead to some revenue for their program. It's a smart play that also keeps them near the top of mind when travel becomes reasonable again.
My love-hate relationship with Marriott will certainly continue for the time being. While I've been frustrated with plenty of things, I generally find a lot of opportunities to redeem points north of 1c each, so I'll be happy to spend towards this one despite my disappointment in the cap.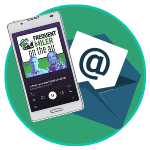 Want to learn more about miles and points?
Subscribe to email updates
 or check out 
our podcast
 on your favorite podcast platform.