Frequent Miler is part of an affiliate sales network and receives compensation for sending traffic to partner sites, such as CardRatings.com, but we always show the best public offer even when we don't earn a commission . This site does not include all financial companies or all available financial offers. For additional details, see our Advertiser Disclosure.
Card Details and Application Link
Amazon Prime Visa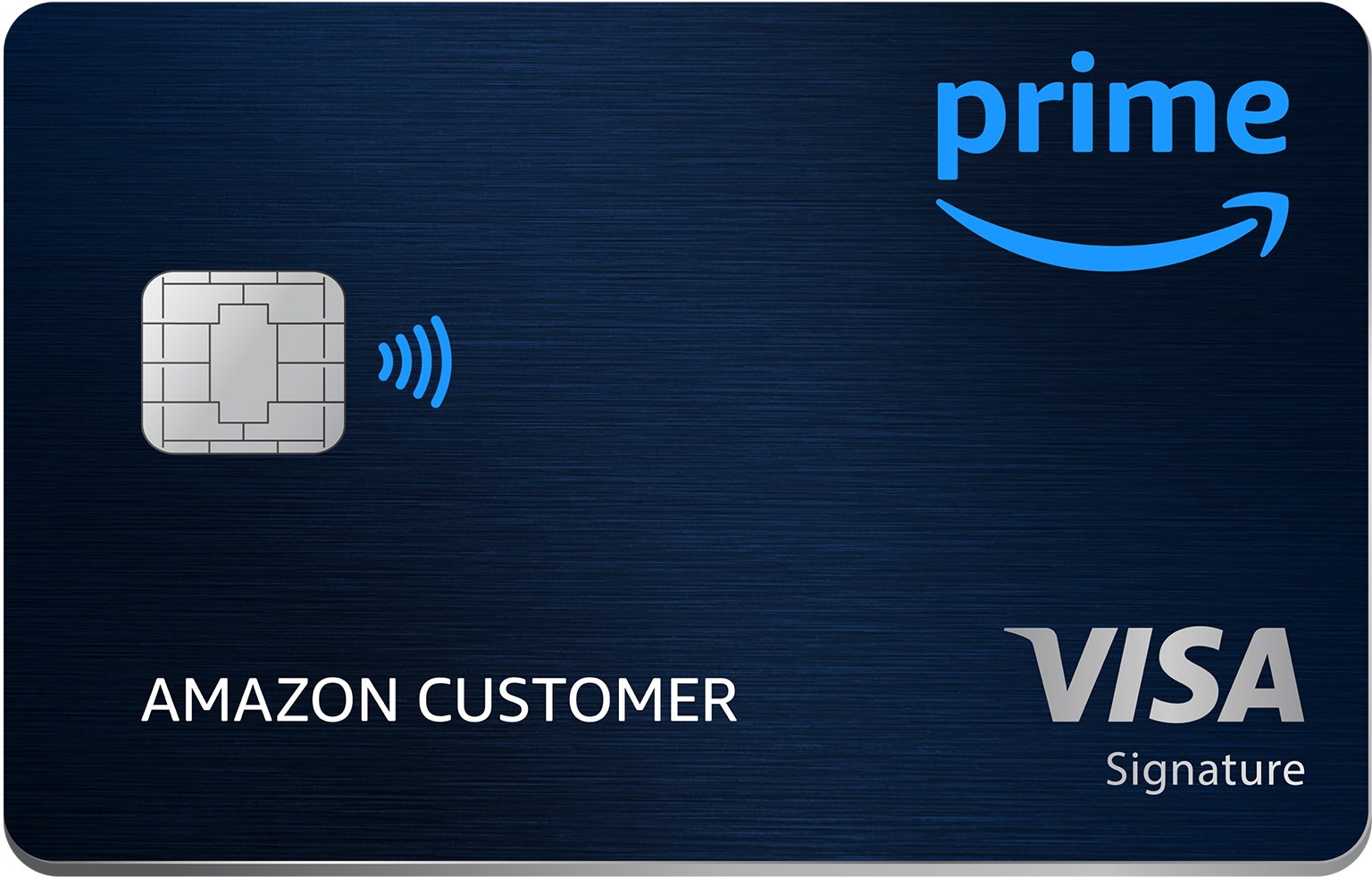 $150 Amazon Gift Card and 5% back for 90 days
$150 Amazon gift card and 5% back on up to $2,500 in purchases for three months after account opening. Terms apply.
Click Here to Apply
No Annual Fee
FM Mini Review: For Amazon Prime members, this is a great card for Amazon, AWS, and Whole Foods purchases.

---
Card Type: Visa Credit Card
<!–– qBaseq -->
<!–– qDineq -->
<!–– qGasq -->
<!–– qGroceryq -->
<!–– qShopq -->
<!–– qBrandq -->
<!–– qOtherq -->
Earning rate: Prime Members: 5% in Amazon rewards on US purchases at Amazon.com and Amazon physical stores ⚬ 5% back at Whole Foods ⚬ 5% back on Chase Travel purchases ⚬ 2% Back in Amazon rewards at US restaurants, local transit and commuting (including rideshare), US gas stations, and drugstores ⚬ 1% back on all other purchases
Application Tips

Amex Application Tips



Safe to Apply: Amex is the safest bank for trying your luck at earning a new welcome bonus offer. They don't usually issue a hard pull when denying your application, and if you already have an Amex card, they won't usually issue a hard pull when approved for another one. Plus, they'll now warn you during the application process if you're not eligible for the bonus.


Lifetime Rule: If you've ever had the same card before, you are most likely prohibited from earning a welcome bonus offer for the card if you apply now. Fortunately you'll be warned during the application process if this is the case. Amex is known to "forget" that you've had a card after about 7 years.


90 Day Rule: You can get at most two credit cards within 90 days. This rule does not apply to Pay Over Time (charge) cards.


5 credit card max: Amex usually won't approve applications for new credit cards if you already have 5 or more Amex credit cards or 10 or more charge cards.


Better Offers: You may be able to get a better offer than the best available public offer. Details here.


Hard inquiries combine into 1 when approved same day



Check application status here.
If denied, call reconsideration: 877-399-3083 (new accountholders); 866-314-0237 (current accountholders)
Related Cards (Chase cash back cards)