Card Details and Application Link
Amazon Business Prime American Express Card
FM Mini Review: For Amazon Prime members, this is a great card for Amazon, AWS, and Whole Foods purchases. Note though that Chase and Synchrony offer similar consumer cards.

---
Card Type: Amex Credit Card
<!–– qBaseq -->
<!–– qDineq -->
<!–– qGasq -->
<!–– qGroceryq -->
<!–– qShopq -->
<!–– qPhoneq -->
<!–– qBrandq -->
<!–– qOtherq -->
Earning rate: Prime Members: 5% in Amazon rewards on US purchases at Amazon Business, AWS, Amazon.com, Whole Foods on up to $120K in purchases per calendar year, then 1% ⚬ 2% Back in Amazon rewards at US restaurants, US gas stations, and on US wireless telephone services ⚬ 1% back on all other purchases
Rewards

This card's rewards depend on whether or not you're an Amazon Prime member and whether you prefer Amazon Rewards back or additional time to pay.

Non Prime Members

Choose either:

3% back in Amazon rewards for Amazon, AWS, and Whole Foods, or...
60 day terms

Prime Members

Choose either:

5% back in Amazon Rewards for Amazon, AWS, and Whole Foods, or...
90 day terms
Application Tips

Amex Application Tips




Safe to Apply: Amex is the safest bank for trying your luck at earning a new welcome bonus offer. They don't usually issue a hard pull when denying your application, and if you already have an Amex card, they won't usually issue a hard pull when approved for another one. Plus, they'll now warn you during the application process if you're not eligible for the bonus.


Lifetime Rule: If you've ever had the same card before, you are most likely prohibited from earning a welcome bonus offer for the card if you apply now. Fortunately you'll be warned during the application process if this is the case. Amex is known to "forget" that you've had a card after about 7 years.


90 Day Rule: You can get at most two credit cards within 90 days. This rule does not apply to Pay Over Time (charge) cards.


5 credit card max: Amex usually won't approve applications for new credit cards if you already have 5 or more Amex credit cards or 10 or more charge cards.


Better Offers: You may be able to get a better offer than the best available public offer. Details here.


Hard inquiries combine into 1 when approved same day



Check application status here.
If denied, call reconsideration: 877-399-3083 (new accountholders); 866-314-0237 (current accountholders)
Related Cards (Amex cash back cards)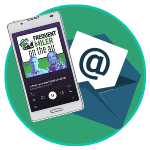 Want to learn more about miles and points?
Subscribe to email updates
 or check out 
our podcast
 on your favorite podcast platform.