At the end of March, my wife and I were able to spend six nights on Anguilla at Zemi Beach House. Anguilla had been on my radar for several years due to the combination of less people, less package tourism and a reputation for magnificent beaches. Once Zemi Beach House joined the Hilton portfolio, thus making it bookable with Hilton Honors points and free night certificates, we made it a priority to finally get there and check it out. We weren't disappointed and had a marvelous time.
But during the planning process, I was frustrated with the lack of reliable, clear information regarding travel protocols and logistics. Being on the tail-end of the COVID-19 travel restrictions didn't help either…the entry requirements actually changed while we were on island.
I already published a bottom-line review soon after we travelled, but wanted to follow-up with a short guide-style post that contained some of the information that I wanted to know before going. As a caveat, it should be assumed that this information will be in quite a bit of flux over the next year or two, as the island continues to recover from the disaster of Hurricane Irma and adapts to changing COVID protocols. If you read something that is out of date, please let us know so that we can update it here.
I know that Zemi Beach House will be an oft-visited destination over the next couple of years (and beyond). We'd love to have people leave (in the comments) other nuggets, restaurant reviews, diving/excursions tips and anything else you think would be worth knowing for future visitors. We'll incorporate them into the post over time.
How to get to Anguilla
There are two ways to get to Anguilla, by air directly or by a combination of boat from neighbouring St.Maarten/St.Martin and a flight. American is the only airline to fly non-stop to Anguilla from the US, with one daily flight from Miami to AXA. Outside of that, most people arrive through St. Maarten/St.Martin by either plane or boat. It is worth noting that going through SXM will result in triple the departure fees as flying direct, because you have to pay departure fees twice from St. Maarten and once from Anguilla.
We flew directly from Miami on the way there and then took the high-speed boat to St. Maarten on the way back, booking our boat through Zemi in order to use our Hilton Aspire resort credit. We also had never been to Maho Beach on St. Maarten and so wanted to be able to check that out for a couple of hours before our flight back. We booked JetBlue flights from SXM-FLL for 3600 points each during a sale earlier this year, but unfortunately, we were caught up in the JetBlue meltdown in early April and our flight was cancelled day-of. JetBlue booked us on a flight the next day (by which time our COVID tests would have expired) but we were able to book a same-day AA flight from SXM-MIA for 15,000 miles each, thus saving us from having to stay over in St. Maarten AND get another COVID test.
While I would undoubtedly fly direct next time if I could (direct flights were only 3x weekly when we went) if you're on a tight schedule, I do think it's worth considering what happens if one of the flights is cancelled. SXM has multiple flights to the US daily through several airlines…if your AXA flight is cancelled, you're stuck trying to do last minutes boats/flights to SXM or waiting until the next day.
We thought that the boat ride was a lot of fun and very easy to negotiate. There were porters at each terminal for the luggage and an air-conditioned van waiting outside of the ferry terminal to take us directly to the airport in St Maarten (it's a short distance, but across some very busy roads). There are departure taxes from both St. Maarten and Anguilla that will be added on to the boat prices but should be included in the cost of airfare…something to keep in mind when comparing the relative costs between the two.
By Air
By Boat (from St. Maarten/St.Martin)
Public Ferry From Marigot (St. Martin) ($33 to Anguilla, $23 to Marigot (including departure tax) + $20-30 taxi ride to/from SXM, 6x Daily)  – While this can seem to be an attractive option in comparison to the private ferries, the problem is that it leaves from Marigot, on the French side of the island. Getting from SXM to Marigot involves a 15-30 minute taxi ride that will cost $20-30 dollars.  So, even for folks on a budget, I wouldn't consider it for a group of less than 2 people.
Shared Fast Ferry from SXM ($65-$72+$28-36 departure tax, airport transfer included, 25 min, departures every 30 min or so from SXM and the Blowing Point Ferry Terminal on Anguilla) This is probably my preferred option, outside of the direct flight from/to Miami. The boats are a similiar size, with a capacity of 16-22 people. There are several operators, they all charge a similar price and they all provide shuttles between SXM and the St. Maarten ferry terminal. While we enjoyed the boat ride, It's worth noting that it can be very similarly-priced to the Anguilla Air Services flight, depending on fares at time of booking, so it's worth comparing based on schedules, your propensity to motion sickness, etc. Unlike the AAS flight, you can charge this to the room and use a $250 Hilton Aspire credit to pay for it.
Private Fast Ferry from SXM (starting at $600 for the entire boat + $28-36 departure tax/pp, airport transfer included, 25 min, departures every 30 min or so from SXM and the Blowing Point Ferry Terminal on Anguilla) All of the operators offer a private option as well and it can be very cost-efficient with a larger group.
Duty Free Allowances
The shopping on Anguilla is adequate, but not fantastic. Best Buy has two stores on the island, as well as the best selection and prices. That said, it might be worth bringing over some liquor/tobacco from Miami or St. Maarten for better selection and prices. If you're so inclined, here are the duty-free allowances:
Foodstuff to a value of EC$150 (US$55)
200 cigarettes or 50 cigars
1/2lb or 230g of tobacco
1 Litre or 40oz of spirits
1 Litre or 40oz of wine
170ml or 6oz of perfumed spirits
340 ml or 12oz eau de toilette
Car Rental
First off, do you even need a car? You could easily spend your entire time at Zemi and the other restaurants on Shoal Bay East, with maybe a taxi-ride or two to a neighbouring restaurant. That said, a car makes it much easier to explore and to sample other dining options. There are also several off-shore snorkeling spots around the island, as well as a couple of short hikes that having a car makes very easy to get to.
Anguilla is comparatively flat and easy drive on when compared to other Eastern Caribbean islands, which tend to be quite hilly. It is required to get a "temporary driver's license" at the rental car facility, which costs $25. We asked if we needed one for both my wife and I to drive, they said no, just leave it empty and fill it out if we're stopped…so take that for what it's worth. 🙂
We rented from Triple K Car Rental, which is the Hertz affiliate on Anguilla (the only big chain that's currently present on the island). The cost (with the Amex discount) was $187 for a week, inclusive of taxes. They brought the car to the hotel (as we weren't able to pick it up directly because of COVID protocol at the time) and picked it up at the ferry terminal on our departure at no additional cost. I'd recommend them heartily. Here's some other local options on the island that are all well-reviewed:
You can absolutely use taxis to get to and fro, but the inconvenience and cost makes them unappealing compared to rental cars, unless you're only planning on leaving the resort once or twice. The taxi costs are set based on zone (and can be charged to your hotel room):
Tips for Zemi Beach House
Get snorkel gear and take it with you – Zemi provides free snorkel gear, paddleboards and kayaks for their guests. The nice thing is that they will let the snorkel gear stay with you throughout your stay. So pick some up and then use it around the island, both at the offshore reef in front of the hotel and in other desirable snorkeling spots.
Try to stay in building 6 – Building 6 is where you want to be, in my opinion. We were in building 2, which is where the gym is (a nice bonus), but building 6 is waterfront. While you won't get any direct beachfront rooms (these are suites and residences), you can get one of the rooms on the side that have a lovely ocean/beach view and will allow you to fall asleep to the sound of waves at night. That said, when there is live music at 20 Knots or Bohio, you will probably hear it in your room.
Get in touch with guest services – I'm used to more or less ignoring pre-arrival e-mails from hotels, unless I have a specific request. That was a mistake with Zemi. They are very proactive with commmunication and with helping guests navigate arrival, departure, testing, etc. They're a pleasure to work with and will bend over backwards to help. Communicate with them and don't be afraid to reach out with questions. They are very helpful and are not trying to sell you overpriced excursions.
Don't just eat at the resort – Even if it's just going up the beach to the restaurants there, try to make it outside of the resort for dinner/lunch (especially on a Sunday afternoon). There's a lot of quirky, fun independent places that are less expensive that resort and good quality.
Many charges can be covered by the Hilton Aspire Resort Credit – This was surprisingly fantastic. The Hilton Aspire Card has a $250 annual resort credit that is valid on any charges made at Zemi. We upgraded 3 no-fee cards before our stay in anticipation. Here's some of the things you can charge: Room rates, room upgrades, food and beverage, taxis, ferries and departure taxes (on ferries booked through the hotel), spa visits and gratuities, many (but not all) tours and excursions. It seemed like most things that are arranged through the hotel can be charged to the room and thus paid for with the resort credit. The resort accepts mobile wallet payments, so there's no need to even have the physical card(s) with you. We paid $250 on each card at the end of our stay and ended up having only an additional $160 out-of-pocket.
Where should I eat?
While Anguilla is not the premier fine-dining destination of the Western Hemisphere, it's a  fabulous place to go out to dinner…provided you dig ocean creatures. We had a great time eating around the island and only had dinner at the resort once. Seafood is the cheapest thing on the menu in most places, significantly less than goat, beef and pork options.  And the seafood is terrific; lobster, crayfish, fin fish…just ask what's fresh that day and order it. In general, prices were similar-ish, with seafood/vegetarian mains around $25-35 and land-rovers $30-$50. Starters were $10-20 and drinks around $10-11. The entrees tended to be quite substantial, so my wife and I were usually fine sharing a starter and a main, with a rum punch or two added in, of course.
There are several good options a short walk from Zemi and you can't beat walking barefoot down the beach to dinner (or back from dinner in the moonlight). But there's also a plethora of terrific options around the island. Every night, we felt like we were at another postcard-perfect Caribbean scene, watching the sun set behind bobbing boats with only 2-3 other tables around. The sheer number of well-priced (for an island), independent, beachfront restaurants is incredible.
It's worth noting that there are a fair amount of places around the island that are only open during the day and close at 6pm, so options that are open for dinner are noted below. We obviously never tried most of these restaurants, but I've put in short summaries for those we did. The options below are exclusively on the north side of the island, but there is a fun"restaurant row" in The Valley (the only real "town" on the island) that gets hopping on weekends, as well as some restaurants on the south side that faces St. Martin. Sunsets are on the North side though, so that's where we planted our sandals for dinner.
Zemi Beach House
As I said, we only ate one dinner at the resort once, but had breakfast at 20 Knots every morning. The restaurant layout is odd. 20 Knots has, by far, the best locationas it's right on the sand. The other three are away from the water…and we didn't see any reason to not be eating on the beach every night. I already covered these a little in the bottom line review, but the menus to each are linked below.
In general, I think the resort's restaurants were about 20-40% more expensive than comparative options around the island without a huge increase in quality. Make having a nightcap at the Rhum Room a priority. It's just a delightful place for a drink (and to learn about rum).
Also worth noting is that Sunday is the big day for eating out, and many places have live music and extensive seafood and bbq buffets from noonish to sunset. We weren't there for a Sunday, but on a return visit, I would make it a priority.
Down the beach from Zemi
Literally a stone's throw from Zemi, and very well-reviewed, this was our least-favorite of the places we tried on the island. The "World-Famous Rum Punches" were super-sweet and this was the only place that our fish was overcooked. That said, the people were very kind and their Sunday live-music brunch is reputed to be one of the best on the island. It's so close, that you will undoubtedly find yourself here at some point.
This is the only restaurant on Shoal Bay East open for dinner.  Luckily, it's a good one. It can get quite busy and has entertainment on the weekends (for better or worse), but it's got a dreamy location at the other end of the beach and the best (and booziest) rum punch we had on the island. The cod fritters were possibly the best fritters I've had anywhere and the lobster was terrific. About 10 minutes' walk down the beach from Zemi.
Near Shoal Bay East
These are both within a five minutes' drive from Zemi.
We had a great time at Falcon Nest and their steamed snapper was the best fin fish we had that week. It's a superb Caribbean location, on a small, quiet bay just east of Zemi with tied-up boats bobbing in front of it. There are only 5-6 tables and we were one of three groups for dinner.
Sandy Ground
Sandy Ground is a fun harbour-front area about fifteen minutes west from Zemi on the north side of the island. It is effectively a thin strip of beach in between the ocean and a brackish salt pond. There is only one road, so it's not easy to get lost.
Elvis' is the prototypical Caribbean beach bar. The main bar is made out of two old boats, they have an outdoor area for watching soccer and cricket on the big screen and there's beachfront cornhole. A really fun vibe and a great place to watch the sunset. The food? Eh, that's not really the point here. Everyone raves about the nachos, but $30 for chips covered in cheese whiz with some (admittedly delicious) goat meat is not something I'd repeat. That said, a very fun place to hang out.
This was probably our favorite meal on the island. They are attempting something that's a decided notch above the usual grilled seafood and ribs beach bar/restaurant. The service, food and cocktails are all a step up in execution and presentation. The best lobster we had on the island and the tuna cakes are delicious. Highly recommended.
Meads Bay Area
Meads' Bay is a lovely beach on the northwestern side of the island. It's got the highest concentration of resorts (including the most high-end options), but didn't have the same vibe as every other bay on the island. It was the only place that felt like it was wall-to-wall with resorts…hence most of the dining options are resort restaurants. We never ate there. The Sunset Lounge (at the Four Seasons) does look like a great place for a sundowner.
Blanchard's Beach Shack – open for dinner until 8pm
Activities
I'll give the same caveat here that I gave on the bottom line review: Anguilla is not a party island. What it has in sleepy restaurants and lonely, half-empty beaches it lacks in nightlife. There is one place worth checking out, though.
Banksy Banx' Dune Preserve
The Dune Preserve is all about turning lemons into lemonade.  When you're up close you can see that the shipwrecked boats, the driftwood, the battered coconut trees and other discarded materials come together to create this ultra-cool chill spot.
The Dune Preserve is the place to go for music on Anguilla. And it's a must-do. The "building" itself is incredible, built over a couple of decades by reggae performer Banksy Banx and friends. It's a one-of-a-kind Caribbean place that's full of atmosphere and kind people. It really has to be seen…it's ramshackle in the best way possible, with little nooks and crannies throughout. The music doesn't start until 9:45, though, so have dinner, pound a coffee, and get ready for the one of best places for live music in the Caribbean. Sunday, Banky himself performs with friends from noon to sunset and it's evidently quite a time.
Snorkeling/Diving
The offshore reef at Zemi is quite nice and easy to access. The inside of the reef was easy to navigate on yellow-flag days and the outside was terrific on calmer ones. I actually thought that the best place to enter and snorkel from the beach was at the Eastern point right past Madeariman's. The reef is closer to the beach and the water calmer there.
There are plenty of other desireable places to go around the island, this page has a great summary. You can talk with guest services about which ones are best based on your experience level and the day's surf. It's worth trying at least one of them if you have the time.
Hiking
Anguilla is not a hiking destination, but there are a few short walks that are worth doing. There's a decent (if dated) summary under the hiking section here. The hike to Windward Point (which can be done several ways) is detailed here and has excellent 360 views of Anguilla and the neighbouring islands. Again, guest services is a great resource for maps and directions.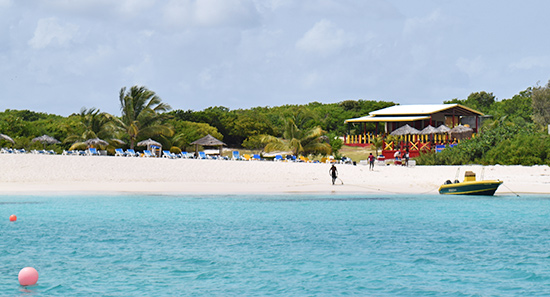 Day trip to Prickly Pear Cay
A popular daytrip is across the channel to Prickly Pear Cay which is like getting marooned on a desert island except for the lobster lunch served at the beach cafe. You can rent snorkelling equipment, get a massage, rent kayaks or just rent a beach chair and umbrella and sit by the ocean. All of Anguilla's boat services go there, roundtrip is ~$60pp.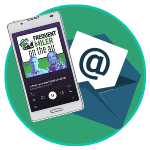 Want to learn more about miles and points?
Subscribe to email updates
 or check out 
our podcast
 on your favorite podcast platform.