Before I begin, fair warning: I'm going to gush. And I don't often gush. My wife and I have been wanting to visit Anguilla for years, but the combination of on-and-off flights from the US, high-cash/no points lodging, the devastation of Hurricane Irma and the COVID-19 pandemic has kept us elsewhere.
In the meantime, Zemi Beach House has become a hot topic in the points and miles world since it became a part of the Hilton portfolio as an LXR property in 2019. It was already very well-regarded as an independent property and, for the first time, provided a points-bookable option on Anguilla (outside of the Four Seasons).  The pandemic came within months of the transition, so it's only been recently that us curious types have been able to make our way there.
My wife and I were able to spend six nights at the resort at the end of March and, in my opinion, it's the best use of a Hilton free-night certificate that I've found in the Western Hemisphere.
Let me temper my deep relaxation and profound smittenness by saying that many of the same caveats that apply to the Maldives skeptics also apply here. This is not a party island. Just a hair over 15,000 people live here and it feels that way…it's the polar opposite from neighbouring St.Maarten/St. Martin. It's not as easy to get to as many other more well-known Caribbean islands. If you're looking for lots of action and activities, this may not be the place for you. If beach vacations sound boring, this is probably not for you either.
If, one the other hand, you like empty white beaches, great snorkeling/diving, incredible seafood, friendly people and postcard-perfect beachfront bars and restaurants…this might be your nirvana.
When I was researching our trip, I didn't find a lot of good, current sources for Zemi or Anguilla in the form of logistics, tips, etc.  In the hopes of preserving the (kinda) brevity of our bottom-line reviews and also providing the resource that I wish I had, I'm going to break our Zemi post into two: this review and a later post that dives deeper into both the island and the resort.  You can find that post here.
But for now, let me just say that from the moment we were unexpectedly met at the airport by a Zemi House front desk agent, to our last morning where our breakfast servers gave us a hand-written and flower-adorned card signed by everyone who had served us during the week, we were blown away.
The Zemi Beach House Bottom Line Review
Bottom line: We absolutely loved Zemi Beach House.  This doesn't feel like a Hilton in the best way possible and the fact that it's bookable on points is incredible.  From the moment we arrived at the airport, to the moment we left, it was superlative. The beach is stunning and this is the only full-service resort there, in contrast to the wall-to-wall resorts on Meads Bay where the Four Seasons is. The 77-room property was almost fully occupied, but we often felt like we were one of a few lucky people there…at the beach, breakfast, taking walks, etc. There's a lovely reef 30-40 yards offshore that's a pleasure to explore and you're a short walk up the beach to restaurants grilling seafood caught that day. The service is outstanding, full of unique touches that made us feel like we were constantly being cared for. I feel like a fanboy, but I can't recommend Zemi enough. This place is great.
Room – We were upgraded to an ocean view room.  The standard ocean/garden view rooms are huge at 600-750 sq feet with 15-ft tall ceilings. The bathroom included a his/her sink and a separate makeup counter.  There was a stand-up shower, a separate soaking tub with bath salts supplied daily and a partitioned toilet area. The patio is spacious, with a table for four and two outdoor easy chairs with an ottoman.  There is an overhead fan on each patio as well.
Service – I'm adding this category because it needs to be mentioned.  Outstanding. Just outstanding.  Almost everyone on property was friendly and authentic, going above and beyond to make sure we had what we needed (and what we didn't know we needed). In-room amenities are refreshed without asking.  The beach servers will bring (complimentary) "ice-bags" with cold waters without asking and refresh your ice throughout the day, make sure you have plenty of sunscreen, etc. There is someone there to guide you through every part of arrival and departure (including placing staff at the airports and ferry terminals) and help with arranging covid-testing and transit reservations. We made ferry reservations through guest services two days prior to leaving and the bellman showed up to take our bags day of, without being called, at exactly the moment we needed to leave the room in order to make the ferry. On our last morning, we were presented with a hand-written card, signed by every breakfast server we had during the week, thanking us for staying and wishing us a pleasant journey.  The only service lapse was when I (gasp) needed to get my own towels for the beach chairs one late afternoon.  I thought nothing of it, but a manager saw what had happened and came over to ask if he could buy me a drink and apologized that I had to get my own towel.  These folks take pride in hospitality and manage to do it in a way that seems unobtrusive and genuine. The best I've encountered outside of Asia in recent memory.
Points Price: 95,000 pts/night (for now) or bookable with a free night certificate from the Hilton Aspire or Hilton Surpass Card.
Cash Price: There is some seasonal variation.  The nights we were there in late March, a garden view room was ~$1200/night after taxes.  I've seen it as low as $600 (during the pandemic) and as high as $2000.
Points Value: Terrific, among the best in Hilton's portfolio.  Normal cash rates provide value of more than 1 cent per point, well above our 0.4 RRV. If using a 5th-night free redemption, the value gets even better.  That said, I think it's just a matter of time before this becomes another 120,000/150,000 point property.
Resort Fee: None.
Parking: Self-parking (right in front of the resort) is free.
Turndown service: Nightly, includes fresh cookies, coffee refresh, and cold bottles of water.  They will also check to make sure your ice bucket is still full (all without asking).
Housekeeping: Constant and unobtrusive.  We were there for six days and were never bothered when we were in the room, yet somehow the coffee station and ice were always refreshed, the room was cleaned and turndown service was done while we were out (at different and varying times of the day).  After one night, they took note of which pillows we used and stacked the rest to the side when they did turndown. Seriously impressive.
Internet: Decent-ish. It's not fast and could be spotty in different parts of the property.  I was able to do work from the couches at the beach and do a zoom meeting from our patio without incident.
Dining

Breakfast: Included with all rooms, regardless of elite status.  It's served at the 20 Knots beachfront restaurant and is very good, if not spectacular.  There is a made-to-order egg station, pastry station, excellent smoothies that change daily, a huge array of grilled vegetables, cold meats, cheese and smoked salmon, as well as three changing hot dishes.  All coffee, tea, juice and espresso drinks included.
Lunch & Dinner: There are four food and beverage outlets on property:
20 Knots Restaurant – Breakfast 7:00am-10:30am, Lunch/Dinner 12:00pm – 9:30pm. This has the best location of the four outlets, which is a bit odd since it's the most "casual." The breakfast is served here and about half of the tables are on sand.  We never ate here outside of breakfast (and a late-night room service pizza), but did spend several lovely hours working on the beachfront couches.
Bohio Bar – Lunch/Sushi 1pm-10pm.  I'll be honest, we never darkened the door here.  They have some cool fountains that turn into firepits at night and serve some (rather pricey) sushi. There is live music a couple of nights a week.
Stone Restaurant – Dinner 5:30-9:30pm. This is meant to be the fine-dining "pinnacle" of the f&b options. The problem is that, on an island with almost ideal weather year-round, it's completely indoors.  There's almost no ocean view and it feels fairly sterile.  While I appreciate the intention, to me it doesn't compete with its beachfront cousin, or the plethora of beachfront, just caught fish outlets around the island.
Rhum Room Rum Bar – Cocktails 5ish-10ish. Ok,everything that I just said about Stone applies here as well. It's a beautfiul room, completely enclosed, at the back of the central pool area (right across from Stone).  Rhum Room, however, is an experience. If you drink alcohol, you should go at least once.  There are a vast array of rums not available in the US, but even more special is the Italian guy who runs it…passionately. Like, hand-burns each page of every menu passionately. Think drinks aged buried in sand for 6 months and served inside a treasure chest underneath rice paper. Another drink is served in a custom-made glass pipe set on a minature pot-still. There is an incredible amount of thought that goes into everything that happens here.  Yes, the drinks are $20 a pop. The rum flights start at double that. But this is such a delightful, creative experience…I wouldn't want to stay here without trying it out.  Even though it's too cold inside and you can't see the water :).

Spa: The Thai House is a South-Asian-themed spa and it is excellent.  My wife and I both got massages and they were outstanding…my wife said it was among the best she's had. The facilities are lovely and they schedule appointments so that you feel as though you're the only one there.  Very professional, attentive and intuitive.  Just a lovely experience.
Fitness Room: It's good enough.  Three treadmills and three ellipticals with a full circuit of resistance machines, free-weights and kettle-bells.  I was able to do a complete resistance workout.  There are twice-weekly (T/Thur) yoga classes at the Thai House Spa that are complimentary for Hilton Honors elite members (I wonder if anyone gets charged, in truth).  My wife went to both and said they were very good.  Classes are limited to 6-8 people but were never full.
Kids Club: There is a complimentary (and well-reviewed) kids club open from 9am-5pm daily. Open to kids aged 2-12 and there are activities that begin every hour. There are also movie nights from 6:30-8:30 twice-weekly to allow for parents to have a solo dinner.
Hilton Diamond Benefits: 

Upgrade: Upgraded from a garden view room to ocean view.  It seems like this is the standard upgrade for elites, both Gold and Diamond.  Suite upgrades aren't given, as far as I can tell.  That said, the rooms are great, bigger than many suites (600-750 sq ft) with huge furnished porches and 15-18-foot high ceilings.
Hilton Honors Elite Amenities: Free snorkel gear (that can be taken off property), free kayaks, free (constantly supplied) bottled water, free fitness classes and a welcome amenity.  For us, the welcome amenity was a bottle of Prosecco waiting for us on ice along with sparkling water, Panna and a plate of house-made truffles.
Free Breakfast: Very good and included for all guests.
Late Checkout: Left at noon, but checkout time was never specified.
Free Parking: Free self-parking.

Would I stay again?  We're already planning on it. Zemi Beach House is destination-worthy. The island is great, the property is near-perfect. My wife, who is never sad to go home, said the she wished we could spend another week at Zemi.  I would agree.
Zemi Beach House pros:

Incredible location, as the only full-service resort on one of the most beautiful beaches in the Caribbean
Outstanding service
Great balance between full-service resort and boutique property
Excellent, spacious standard rooms
Property is in excellent shape
High-quality breakfast, included for all guests
Good variety of included amenities
Even at full capacity, the crowd level is a fraction of any other Caribbean property that I've been to
Good choice for non-elites or non-Diamonds as many of the services are already complimentary

Zemi Beach House cons:

Anguilla is a little trickier to get to than other islands. Update: as of 4/4/22, AA is now flying to AXA daily from Miami.
Standard room availability can be tough to find at times
Can Hilton continue to manage it (or not manage it) in a way that doesn't make it feel like a Hilton property?
The "fine-dining" restaurant is completely enclosed with almost no ocean view. We didn't go there and, from the looks of it, not many other folks did either.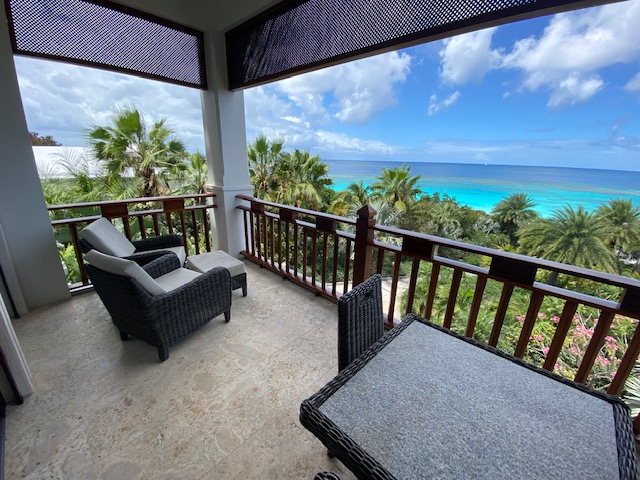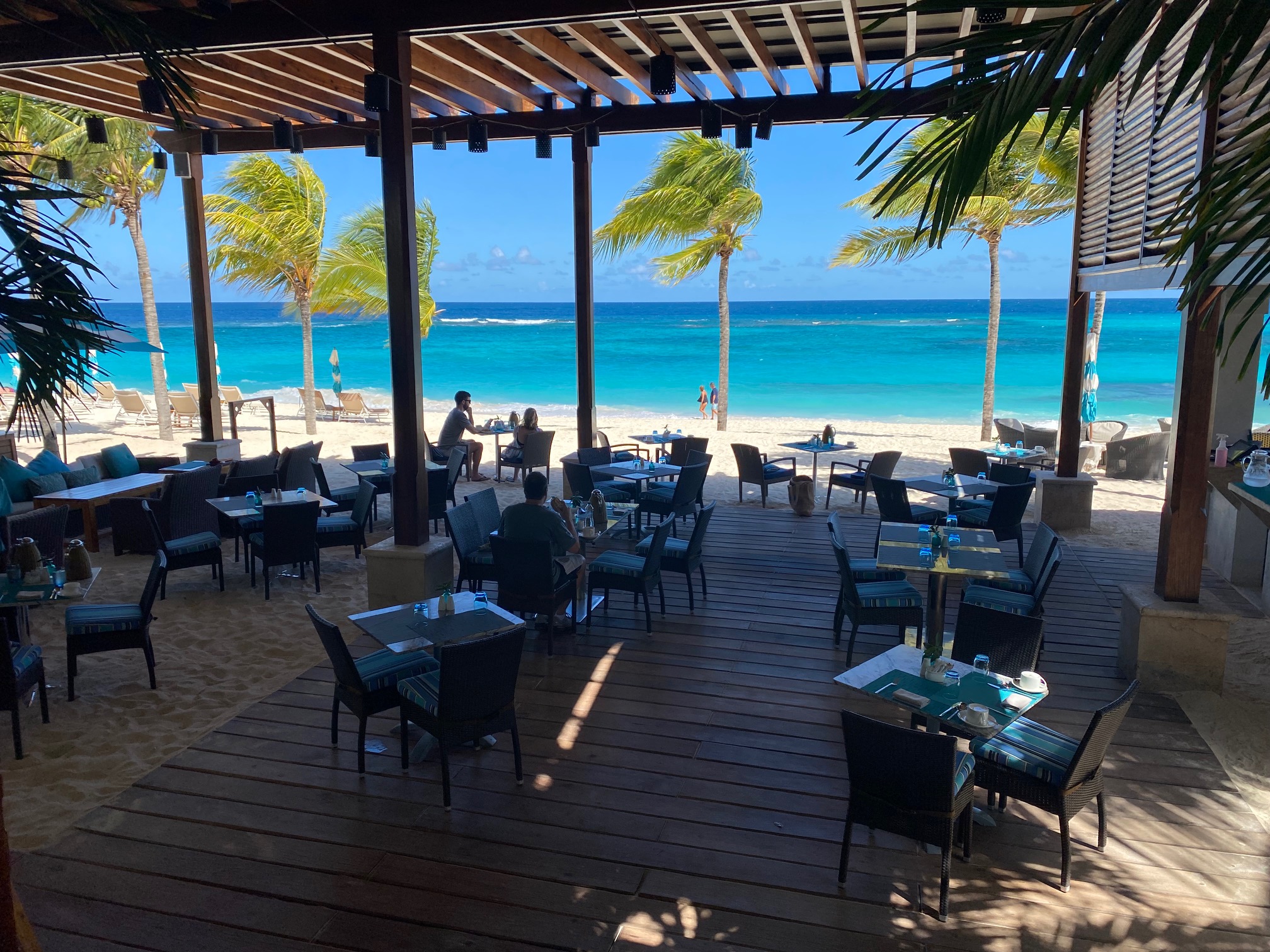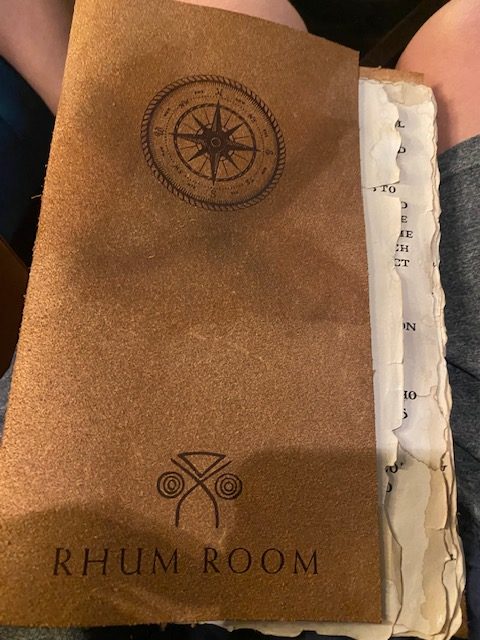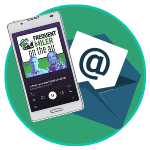 Want to learn more about miles and points?
Subscribe to email updates
 or check out 
our podcast
 on your favorite podcast platform.