There are many credit cards that offer elite status at car rental companies. While some of these statuses offer a few perks like class upgrades and improved (but still meager) points earning, there is one in particular that I have found to be very useful over the last few years: the Amex Platinum Hertz discount code.
The Deal
American Express Cardholders get the following benefits when using the Amex Platinum corporate code on a rental: up to 15% discount off standard rates (in practice as much as 40%), skip the rental counter, add spouse or domestic partner for free, one-car-class upgrade (at participating markets and subject to availability) and up to a 4-hour grace period when returning the vehicle.
Once the discount code is added to your account, it seems to stay there, regardless of if you remain a Platinum cardholder or not.
You do not have to pay with a Platinum card in order to use the Platinum rate.
Direct Link to American Express Hertz International Enrollment Page (log-in required)
Direct Link to Domestic Hertz Enrollment Page (use cdp#211762 if prompted)
We're not really gonna talk about car rental discount codes are we?
Ok, what could be more boring than talking about rental car rewards. Rental car companies are notoriously poor-earning, making price a far bigger concern than earning rewards in a given program. Elite status makes earnings slightly better, but more importantly allows the renter to skip the rental counter lines and, in the case of Hertz, also allows for a spouse or domestic partner to be added to the rental for free.
However, the Amex Platinum rate at Hertz is a bird of a different feather.
I rent a lot of cars throughout the year and always comparison shop. I would say that, about 75-80% of the time, we find ourselves renting through Hertz because of the combination of better pricing with the Platinum code and the 4-hour grace period on returns, which I have found VERY valuable.
The Platinum code seems to provide a baseline of 15-20% off of the lowest public price, as opposed to other car rental discount codes (like the Amazon Budget/Avis discount) that, in practice, can actually be more than the best publicly-available rate. I've found that the Platinum Hertz Code can offer as much as 30-40% off public rates.
The four-hour grace period is incredible, in that you can get a free four hours added onto the end of any rental.  You can check out a car at 12:00 and return it at 4pm on the last day of the rental while only paying for a 12pm-12pm rental…often saving as much as an entire additional day in cost.
Let's look at an example.
My wife and I are going to the Ventana Big Sur at the beginning of May and needed a car out of San Jose.  We'll be flying in late Thursday night and driving out Friday around noon. We'll be staying downtown-ish San Jose, so I want to do a search that includes both on- and off-airport locations.  For whatever reason, I often find the best mix of availability and accurate pricing comes through Priceline.com. Hertz, unfortunately, doesn't allow you to search multiple locations at once.
Looking at a rental period from 5/6-5/9,12pm-12pm, here's what I found:
There are three Hertz neighbourhood locations that are listed as being the least expensive in the city (outside of a cargo van). Note that these are all "Pay Now" rates, which I try to use as little as possible. Also note that airport rates are quite a bit higher.
The 1040 Alameda location is right by where we are staying, so I went to Hertz and looked up rentals at that location…both in incognito mode and when signed into my Hertz account:
On the left, with no discount code, we see the pay now rate is almost exactly the same as what we found on Priceline. On the right, we see the rates with the Amex code.  The Pay later rate with the Platinum code is 6% cheaper than the best, publicly available, pay-now offer.  The discounted "pay-now" rate is over 20% cheaper.
The difference is even more pronounced when adding in the 4-hour grace period, which we need because we are flying out at 6pm on the 9th, but picking up at 12pm on the 6th.
I changed both options to checking out the car at 12pm, but returning on the 9th at 4pm.  Here's the results now:
The Amex pricing is effectively unchanged (there is sometimes a very small change if there are taxes that are based on rental period as opposed to dollar-amount)…the pay later price is still cheaper than the publicly available pay-now price returning at 12pm.  But look at the difference with the 4pm return.  Pay-now and pay-later are now 40% off.  That's a huge difference. When I go back in to Priceline and enter a 4pm return-time, I see that the discounted Hertz rate is cheaper than the next publicly available rate…from any company…by about 35%.
Note that you do not have to pay with the Platinum card in order to use the rate, nor would you want to if you have a card with Primary CDW like the Chase Sapphire Preferred, Sapphire Reserve and most United cards; or the Capital One Venture X.  Also worth noting is that portal discounts on Hertz are usually stackable with this rate, some have found it stackable with the Venture X Hertz discount as well.
Quick Thoughts
Hertz has become our primary rental car company over the last few years due to the benefits from the Amex Platinum discount.  The combination of being able to skip the line, upgrade the car, get my wife on the rental at no cost, four hours of rental for free AND often being the cheapest option has made this an extremely valuable perk for us. I'm not exaggerating when I say that it's saved us (and my company) thousand of dollars over 4-5 years.
It's at least worth adding this to your Hertz account and checking out the rates the next time you rent, even if you plan on cancelling your Platinum card.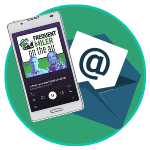 Want to learn more about miles and points?
Subscribe to email updates
 or check out 
our podcast
 on your favorite podcast platform.