In light of the new Chase Iberia Visa Signature that came out last week, a reader asked about 11,000 Avios round-trip redemptions on American Airlines. I was surprised by the question because at the time I didn't know what he was talking about. Somehow, a great sweet spot for North American flight redemptions had been hiding under my nose undetected.
I've often said that it's hard to maintain an encyclopedic knowledge of all of the domestic and foreign airline programs, so while I've booked my share of awards, I'm still constantly learning and re-learning the best sweet spots. Still, with Iberia having long been a transfer partner of American Express Membership Rewards and more recently becoming a direct transfer partner of Chase Ultimate Rewards (it was previously possible to transfer UR–>British Airways–>Iberia, but direct transfers are nice), I was surprised that I'd missed this one and disappointed that I'd wasted points unaware there was a better option for short flights on American Airlines.
A quick caveat: Be aware that Iberia doesn't allow changes or cancellations on partner award flights. If you book a flight on American Airlines with your Iberia Avios, it will be nonrefundable and nonchangeable. Keep that in mind and make sure your plans are set in stone if you plan to take advantage of this one.
Iberia Avios: cousin to British Airways Avios (and Aer Lingus Avios)
Iberia, British Airways, and Aer Lingus share a loyalty currency: Avios. It has for a long time been possible to move (transfer) Avios between British Airways and Iberia, though not without some challenge. You can use Avios.com as a middle-man to move points between the programs, though this requires having had accounts open with both programs for a minimum time period and at least some activity crediting Avios to both (could be from a Membership Rewards transfer) and all of the information down to email address has to match between the two loyaly accounts. Adding to all that, in the past you had to register for Avios.com with an address in the UK, requiring US residents to claim a phony temporary UK address (like a friend's place, a hotel, etc).
That all sounded convuluted enough that I'd avioded it. According to recent reader comments, US residents can now register for Avios.com with a US address and move points between the two programs, though I haven't tried it. There is also a link directly within your account to "Combine Avios" as seen below.
When I clicked that link, I got an error message. I think there's a way to make it work, but I haven't fought with it much. For more about moving Avios, see: Bet you didn't know: 3 Methods To Transfer Avios Between Iberia and British Airways. This post isn't about that, but I thought it important to highlight that those with large balances in British Airways or Aer Lingus should be able to take advantage of Iberia's sweet spots with some persistence in getting the programs linked up.
Of course, with Iberia now a direct transfer partner of Chase Ultimate Rewards in addition to being partnered with Amex Membership Rewards, it should be easy to accumulate some Avios one way or another.
British Airways was the great American sweet spot
For years, the best option for redeeming miles for short-haul flights was British Airways Avios. Until a couple of years ago, you could book any direct Oneworld alliance flight that covered a distance of 650 miles or fewer for 4,500 Avios one-way plus the taxes. This meant that shorthaul Amerian Airlines flights could be had for many fewer Avios than the number of American Airlines miles required — and without the close-in booking fee.
Unfortunately, that's no longer possible as that shortest band — 650 mile direct flights for less for 4500 Avios — no longer applies to flights within North America. Today, the cheapest American Airlines flights using British Airways Avios are 7,500 Avios one-way (and American now charges the same 7,500 AAdvantage miles on many of those routes).
The problem for me is that I live near a small airport. That means I can fly direct on American Airlines to a grand total of four destinations. If I want to fly anywhere other than Philadelphia, Chicago, Charlotte, or DC, I need to connect. British Airways then adds the cost of each segment to the award price. For example, if I wanted to fly from Albany, NY to Myrtle Beach, SC, I would have to connect in Charlotte.
British Airways charges for each segment separately, so it would cost 7,500 Avios from Albany to Charlotte plus 7,500 Avios from Charlotte to Myrtle Beach plus 7,500 Avios from Myrtle Beach to Charlotte, plus 7,500 Avios from Charlotte back to Albany — for a grand total of 30,000 Avios round trip. Believe it or not, I've still used Avios on routes like this to save the $75 close-in booking fee that American Airlines would otherwise charge.
Iberia Avios is now the great American sweet spot
However, what I didn't know until last week was that Iberia also has a distance-based award chart — and unlike British Airways, Iberia does not price each segment separately. Instead, they rely on the cumulative distance of your flights. Here is Iberia's chart for travel on American Airlines (note that you may have to open that link in an incognito browser if you've previously been logged into Iberia with the browswer you're currently using). Add up the cumulative miles of your segments to determine which band's pricing applies.
As you can see, itineraries up to 4,000 cumulative miles cost fewer Avios than the comparable rates with American Airlines AAdvantage miles — with the trade-off being that Iberia Avios are nonrefundable. This means the first three bands are really where the most attractive options are found.
Take my itinerary from Albany to Myrtle Beach for example. The cumulative distance is about 1,600 miles:
Since that rings it at less than 2,000 cumulative miles round trip, it would fit within the third band: just 17,000 Aivos round trip. And sure enough, that's exactly how it prices out:
At 8,500 Avios each way and $26.20, that's a steal compared to cash prices, which are often $200+ each way on this route ($605 round trip on the last-minute itinerary shown above). And it also beats what American would charge on the same route — 25,000 miles and $86.20 since departure is this week.
The shortest itineraries are just 11K Iberia Avios round trip
Backing up to the top of the chart, the lowest band is just 11,000 Avios round trip. That low redemption level requires a round trip flight of 600 miles or less. Living in New York State, and sick of being in the frozen tundra, I decided to see how far south one could get from NYC this weekend for 11K round trip. The answer: Norfolk, VA, at just 592 miles round trip:
If you wanted to escape the winter chill this weekend, Norfolk might not be the best place to do it as I see high temps of only around 50 degrees. However, if you wanted to take a long weekend away, you could fly out on Friday and back on Monday this weekend for just 11,000 Iberia Avios and $20.20 round trip:
That's not a bad deal at all for a last-minute getaway.
Includes AA flights to Mexico/the Caribbean/etc
A nice bonus here is that since it's a distance-based chart, it doesn't matter if you cross into another region. For example, Los Angeles to Los Cabos, Mexico is a distance of fewer than 2,000 miles round trip, meaning it's just 17,000 Avios plus $90 in taxes round trip:
For the same flights, American would charge 30,000 miles round trip since you're flying to Mexico plus $161.13 since we're within 21 days of departure.
Or maybe you're in Miami, but you'd like to spend the weekend in the Grand Cayman islands. Since the distance is under 1,000 miles round trip, it'll cost 12,000 Avios.
Flights to Central America and northern South America could also be a great value depending on your departure point and destination.
This type of cumulative distance-based chart is probably most useful for people who live a little too far from a major airport but have a small regional option nearby. For example, I could drive to New York or Philadelphia and pay 15,000 British Airways Avios round trip for direct short-haul flights. But I'd much rather pay 2,000 extra Iberia Avios to save myself 3-5 hours each way in the car, meanwhile paying $6 a day to park and getting through TSA in 95 seconds….without pre-check.
Fiding availability
I found it much easier to find availability on the American Airlines site. Iberia's site is not intuitive. If you can find saver availability on American Airlines (i.e. the lowest level economy class options: 7.5K or 12.5K one-way), it should be bookable with Iberia Avios. That said, in my limited searches, I came up empty when looking for flights within 48 hours of departure. Three days ahead, availability matched AA.com. I'm not sure if this is an Iberia limitation or glitch (both are equally likely), but you may not be able to book travel on AA for today or tomorrow with Iberia.
I also had trouble with the home page failing to recognize airport codes. What I found to work was putting in any two airport codes in the initial home page search box and then clicking the "pay with Avios" box:
That prompted me to log in to my Iberia Plus account. Once I was logged in, it brought me back to the Avios search tool anyway:
While you'll see the one-way button, Iberia does not allow one-way awards on American.
Also note that sometimes, you need a little persistence. At least once, it told me no flights were available the first time I hit "Flight Search" despite the fact that I knew availability was there — but a second click did the trick.
Also be aware that Iberia will let you choose a different class of service on each segment. For example, I could fly my segment from Charlotte to Myrtle Beach from the above example in business class:
That short segment in business class added 1,650 Avios to the round trip price (18,650 total). Will it come with free checked bags? I'm not sure. But it's good to know that you could put yourself up front on a segment if that's important for one reason or another (a tight connection / work to do / etc).
Bottom line
Iberia Plus has some award chart sweet spots that I'd totally overlooked for domestic travel. While I don't often redeem miles for domestic flights, I know many people do. And I know that flights out of smaller airports can be disproportionately expensive, increasing the value of this option. I think it's probably best for close-in bookings, when you know your plans are set and you can avoid American's $75 close-in booking fee while also saving points/miles. Coincidentally, that's also when you'll find the best American Airlines saver availability — though in my anecdotal searches, saver availability in general has been improving.
With Ultimate Rewards and Membership Rewards transferring directly, and with good current offers on both the British Airways Visa Signature and Iberia Visa Signature, there are a myriad of ways to get Avios right now. If you're looking to use your miles for short-haul or medium-haul economy class flights on American, and you know your plans won't change, Iberia is the place to look.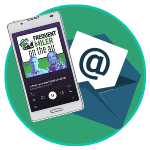 Want to learn more about miles and points?
Subscribe to email updates
 or check out 
our podcast
 on your favorite podcast platform.