Last week, I wrote about how I'm kind of loving Aeroplan. My plans for our #3Cards3Continents challenge are firming up, but the research phase on Aeroplan awards produced a lot of interesting potential trips. Several times, I announced over dinner at home that "I've got it!" and would definitely be doing X, Y, and Z — only to eventually change my mind. I couldn't do all of the trips I imagined and some of them just wouldn't fit into larger plans I had in mind. But as my itinerary shifted from "I'm doing this" to "I'm definitely doing that", my wife has been getting excited, too. Just yesterday, she asked me "so when are we going to take some of these theoretical trips?". As I have been completely obsessed with these trips lately, I wanted to share some of the things I have been most excited about but couldn't work out for #3Cards3Continents for one reason or another. Some of them are very much doable but wouldn't fit with other plans I had and others wouldn't price because of glitches or unwritten rules. Even in those cases, I learned a lot that will help me plan future adventures with Aeroplan.
African destinations
I went to South Africa at the tail end of my honeymoon and we were so excited about our self-drive trip through Kruger National Park that we returned about 14 months later. Ever since, I've had a strong interest in visiting more of Africa. With two young kids at home (and due to the pandemic), we haven't yet been able to work out another trip to Africa, but with this #3Cards3Continents trip being a solo endeavor, I thought I might have the nimbility to more easily bounce from country to country within Africa (yes, I just made up the word "nimbility" because I liked it more than "nimbleness" in that sentence).
There were several places I hadn't realized I could "easily" reach with miles and points (the word "easily" in quotation marks because it obviously didn't work out to be as easy as I'd hoped — but you may find it easier).
Victoria Falls
I hadn't previously looked into visiting Victoria Falls. I was very intrigued to learn several things:
Victoria Falls airport (VFA), which is located in Zimbabwe, is served by Ethiopian Airways (a Star Alliance carrier) from Addis Ababa. FlightConnections.com and Air Canada suggest that it is also served from Windhoek, Namibia on Eurowings (another Star Alliance carrier). That could theoretically make Victoria Falls a stopover point on the way to Namibia (but more on that in a second). Furthermore…
There is a Protea Hotel (a Marriott Bonvoy brand) near Victoria Falls that costs just 10.5K Marriott Bonvoy points per night.
Unfortunately (for me), the Victoria Falls airport is in Zimbabwe, but the Protea hotel is just a few miles away in Livingstone, Zambia (the falls are on the border between the two countries). For the purposes of this competition, that would have meant needing to account for additional cost since I'd need to pay for a multi-entry visa for Zimbabwe because I'd enter when the flight lands but then I would cross into Zambia for the hotel (which would also require a visa) and then I'd need to back to Zimbabwe to get back to Victoria Falls airport and continue on with the next flight on the itinerary. There is an airport on the Zambia side (Livingstone), but it is mostly served by Airlink (which is no longer affiliated with South African Airways — back to that in a second).
Equally unfortunate is that I have seen zero Ethiopian award availability populate via Air Canada. Despite the fact that I saw flights from Addis Ababa to Victoria Falls via other Star Alliance carriers like United, ANA Mileage Club, Avianca LifeMiles, and plenty more, I could not see those same Ethiopian flights via AirCanada.com, nor could phone agents see them. I assume this is a temporary glitch — either that Aeroplan is unable to book this space or that it is phantom space — though the same problem extended to every Ethiopian route I checked (though I only checked the specific route to Victoria Falls with phone agents).
Another key disappointment with making this plan work is that longtime South African Airways partner Airlink, which used to operate flights with South African Airways branding and flight numbers, cut ties with South African Airways during the pandemic. That's too bad because it means very limited or nonexistent access to award flights into Kruger National Park and a number of other airports within southern Africa. To be clear, you can book Airlink flights via United Mileage Plus, but that is apparently the only airline partner that can book Airlink flights with miles. Emirates has a partnership of some sort with Airlink according to Airlink's site, but according to the Emirates website and a rep with whom I spoke, it is not possible to use Emirates miles to book Airlink flights (only South African Airways flights with an "SA" flight number).
All of the above contributed to making the itineraries I wanted to pursue more difficult. I just couldn't get Air Canada to price an award that traveled to/through Victoria Falls except for Eurowings flights to/from Windhoek. Since I couldn't see any award availability on Ethiopian, there just wasn't a way to thread the needle in either direction and make this work the way I wanted.
One find I made along the way though is that ANA charges 30K miles round trip for economy class itineraries within Africa and the Middle East or 55K in business class. Keep in mind that ANA requires round trip booking, and they only have access to Star Alliance partners (so they are missing some partners you could access with Air Canada), but they allow a stopover on a round trip award. That means you could do something like this:
That itinerary starts in Dakar, Senegal and has a stopover for a couple of days at Victoria Falls en route to the "destination" of Gaborone, Botswana. Then, a few days later, it returns to Dakar via Addis Ababa. That's entirely in 787 business class — more than 12,000 miles of flying in Dreamliner business class for 55K ANA miles and $229.20 (or 30K miles in economy!).
That's a deal you can't beat with Aeroplan — if only I could spare that much extra in the budget, I'd have made something like that work.
If you make it to Victoria Falls and you want to cross over into the Zambian side (and there are plenty of reasons to see the falls from both sides it seems), you should check out the Protea Livingstone. Dates this fall are going for about $225 per night — or 10,500 Marriott Bonvoy points per night.
Marriott frequently sells their points for less than a penny a point, meaning that you could buy the points to stay here for less than a hundred bucks a night. I haven't been to this specific hotel, so I can't comment as to quality, but the several Protea properties at which I've stayed have been solidly decent. Let's put it this way: I would have booked this place without hesitation if I were going to Victoria Falls.
About that flight from Victoria Falls to Windhoek, Namibia: As a nice short-distance hop, it prices out on AirCanada.com at just 7,500 miles one-way in economy class (though with $104 CAD in fees!).
That seemed like a pretty good deal and I figured I might be able to find a way to work that sweet spot into my plans, but in the planning stages I ran into some weirdness. Google Flights didn't have a price for this route.
That's no biggie, right? It says to visit the site for the price. So I clicked "continue" and I was brought to this Eurowings page advertising flights from Frankfurt to Windhoek.
As you can see, Eurowings has a giant banner advertising non-stop flights from Frankfurt to Namibia.
The problem is that their site doesn't recognize the airport code.
As it turns out, you can book these routes, just not through Eurowings. They are sold through Lufthansa's website. And they are also on some OTAs. And on AirCanada.com. It was an oddity, but apparently the flight does indeed exist.
Anyway, I couldn't make it work, but I thought all of that could add up for some neat stuff whether via Air Canada (if the Ethiopian flights ever show up!) or ANA. As I'll touch on again in a moment, ANA offers round trip business class from the US to Africa and the Middle East for 105K miles total — and you could have a free stopover somewhere like Victoria Falls (or elsewhere on your route) at that price.
Mauritius
Air Canada is one of the few airlines in the world to partner with Air Mauritius. That's exciting because Air Mauritius offers the most options to get to this remote island destination. I really wanted to get here during the #3Cards3Continents challenge. More on why I'm not in a minute.
Air Mauritius flies to a number of convenient connection points, including both Paris and London as well as Johannesburg and Mumbai (and Cape Town in the Southern Hemisphere summer). For instance, one could fly from the US to Paris to Mauritius like this:
With those itineraries, you should be able to make Mauritius a stopover point on your way to Johannesburg for no additional miles.
Air Mauritius isn't necessarily the only way to get to Mauritius. All of these Star Alliance carriers fly to Mauritius according to FlightConnections.com:
Eurowings (from Frankfurt)
Austrian (from Vienna)
Turkish (from Istanbul)
South African Airways (from Johannesburg)
You could theoretically build in a stopover in one of those cities on your outbound flight and then fly back via another of those cities (or routing through Johannesburg / other points in Africa) on your return.
Of course, if you just want to fly Star Alliance carriers, you should be able to do so via ANA for many fewer miles (105K total miles round trip in business class between the US and Africa/Middle East, including with a free stopover). The issue I had in finding something useful on Star Alliance carriers (for the purposes of this post) is that I couldn't find any nonstop awards from the cities listed above to Mauritius except from Johannesburg on South African Airways. The advantage with Air Canada is daily flights (and frequent business class award availability) on the various Air Mauritius routes. You really need to thread the needle to get there without Air Mauritius as most of the other Star Alliance carriers only serve the island nation on select days of the week and select months out of the year. Air Canada's access to Air Mauritius award availability makes it a lot easier.
The problem I ran into is that I couldn't seem to include Mauritius as a connection point on itineraries that stretch beyond the "Atlantic zone". Itineraries with a destination in the "Pacific zone" that transited through Mauritius (en route to Mumbai and then Asia) priced as two awards. Even with just-less-than-24hr layover in Mauritius, the awards seemed to break at Mauritius. I did not try making my "end point" in India (again, Air Mauritius flies to Mumbai), but I did try several Asian end points to no avail.
It is perhaps worth noting that I ran into a similar issue (albeit at a different point) when I tried to book an award from the US (North America) to Africa (Atlantic zone) flying via Asia (Pacific zone). A connection point at any of the Middle Eastern carrier hubs (Abu Dhabi/Etihad, Muscat/Oman Air, or Bahrain/Gulf Air) on an award from North America to the Atlantic zone after a connection in Asia would not work. To be clear, this might be in the rules: the routing rules state that flights from the US to Europe must route via the Atlantic Ocean. I wasn't trying to fly to or through Europe, but perhaps the rule really means that you can't go across the Pacific ocean on an award from North America to the Atlantic Zone, which includes not only Europe but also Africa, the Middle East, and the Indian subcontinent. I don't know for sure.
Anyway, I couldn't make Mauritius work without compromising on enough other goals of the trip — but I'm definitely curious and I hope to get there to check it out one day on a future trip.
Comoros Islands
Another far-flung African destination that really drew my interest as I researched places served by Air Canada's partners is the Comoros Islands. I hadn't previously considered the Comoros Islands, but I stumbled on them as I used FlightConnections.com to check destinations from one Star Alliance hub after another.
Moroni (HAH) in the Comoros Islands is served by both Egyptair from Cairo and by Ethiopian Airlines via Addis Ababa. According to FlightConnections, Air Egypt also flies between Moroni and Dar Es Salaam.
That could potentially be really interesting because it means that you could make Moroni a stopover point en route to somewhere else in Africa given the connectivity of Egyptair or Ethiopian. Fly to Moroni on one airline and make it a stopover before flying out on the other and you'd be set.
Unfortunately, in practice, I didn't find this to be possible as Air Canada wasn't seeing Ethiopian availability on any of the routes I checked and despite Flight Connections suggesting that Egyptair flies between Moroni and Dar Es Salaam, it doesn't appear to be the case (and that flight wouldn't have done me much good since I couldn't then transit Egypt again on a one-way award and Ethiopian availability isn't showing up via Air Canada.
If you could indeed find availability, within 6 segments (the max allowed on a one-way award), you could theoretically get to a few places for quick stops (along with your destination and stopover point). For instance, you could probably fly New York to Cairo to Moroni (stopover) and then continue on to Addis Ababa and then Victoria Falls or Botswana or one of the many other African destinations served by Ethiopian.
From the Island Hopper to Africa
Another option that I'd love to have worked out but couldn't was combining my long-held desire to fly the United island hopper with a route that continued onward to Africa. This trip wouldn't make sense for most people, but I thought it would have been kind of awesome.
For those unaware, the island hopper is a specific United Airlines flight between Honolulu, Hawaii and Guam. The nonstop flight between these cities takes about 7hrs and 45mins, but once a week, there is a Honolulu-to-Guam service that stops on a number of small pacific islands and takes 14.5 hours to get to Guam.
My understanding of this route is that it was primarily created to ferry government officials between small US possessions that otherwise wouldn't have connectivity. The views look incredible and you get to land and take off from a number of places that most people will never see if they don't take this specific flight.
As a lover of tropical islands, this seems like a clear fit for me. However, beyond that, I have been incredibly intrigued by the various Pacific islands that fall under US control ever since visiting Saipan years ago. Saipan was an entirely accidental find for me. At the time I visited, there was a weird sweet spot in the United award chart (long since gone) that involved flying from Japan to one of several pacific islands. I was looking at the countries within the corresponding region definition section of the United award chart and saw Saipan. I hadn't ever heard of it at the time (I'm embarrassed to admit that after boning up my World War II history a bit!). I found the place downright fascinating. It is a tiny tropical island in the Pacific ocean and it doesn't feel like you're in the United States until you see a US Post Office (we mailed a bunch of clothes home in a Priority Mail flat rate box!). As I read about the complicated history of the island —  from the way Japanese soldiers leapt to death from a cliff rather than being taken captive by US soldiers to the fact that many believe that Amelia Earhart was imprisoned there in the Old Japanese Jail to the fact that not-so-many years ago, several clothing manufacturers had factories there in order to take advantage of being able to label items as "Made in the U.S.A." while not exactly adhering to US labor standards. It just opened my eyes to things I hadn't learned about before.
Anyway, I've since been intrigued to see parts of our country that most people don't regularly think about as being "part of our country".  While the Island Hopper doesn't allow you to get out and leave the airport, I'd enjoy at least seeing those islands.
The problem is that even though Guam is a US possession, flights between Hawaii and Guam price expensively via every program I've tried. I was excitedly hopeful that I could work it into this trip.
I was indeed able to get an award to price that included the island hopper and a couple more Star Alliance legs within Asia. That was actually a small win. While United lists this as a single flight, I wondered whether Air Canada would somehow count the stops as multiple segments. The good news is that I had no trouble combining an island hopper with other segments.
Unfortunately, the specific award I was trying to book wouldn't price beyond India — adding a leg on any of the Middle Eastern carriers — whether Etihad, Oman Air, or Gulf Air — broke the award. I could have gotten as far as India, which is in the same "Atlantic" zone as the hubs of all of those airlines, but I could not get to the Middle East or Africa on an award that started on the island hopper (I knew I couldn't add a flight to Europe on this award since the program rules stipulate that you can't get to Europe via the Pacific ocean, but I don't know why it wouldn't price beyond India). I eventually backed off of this one.
Andaman and Nicobar Islands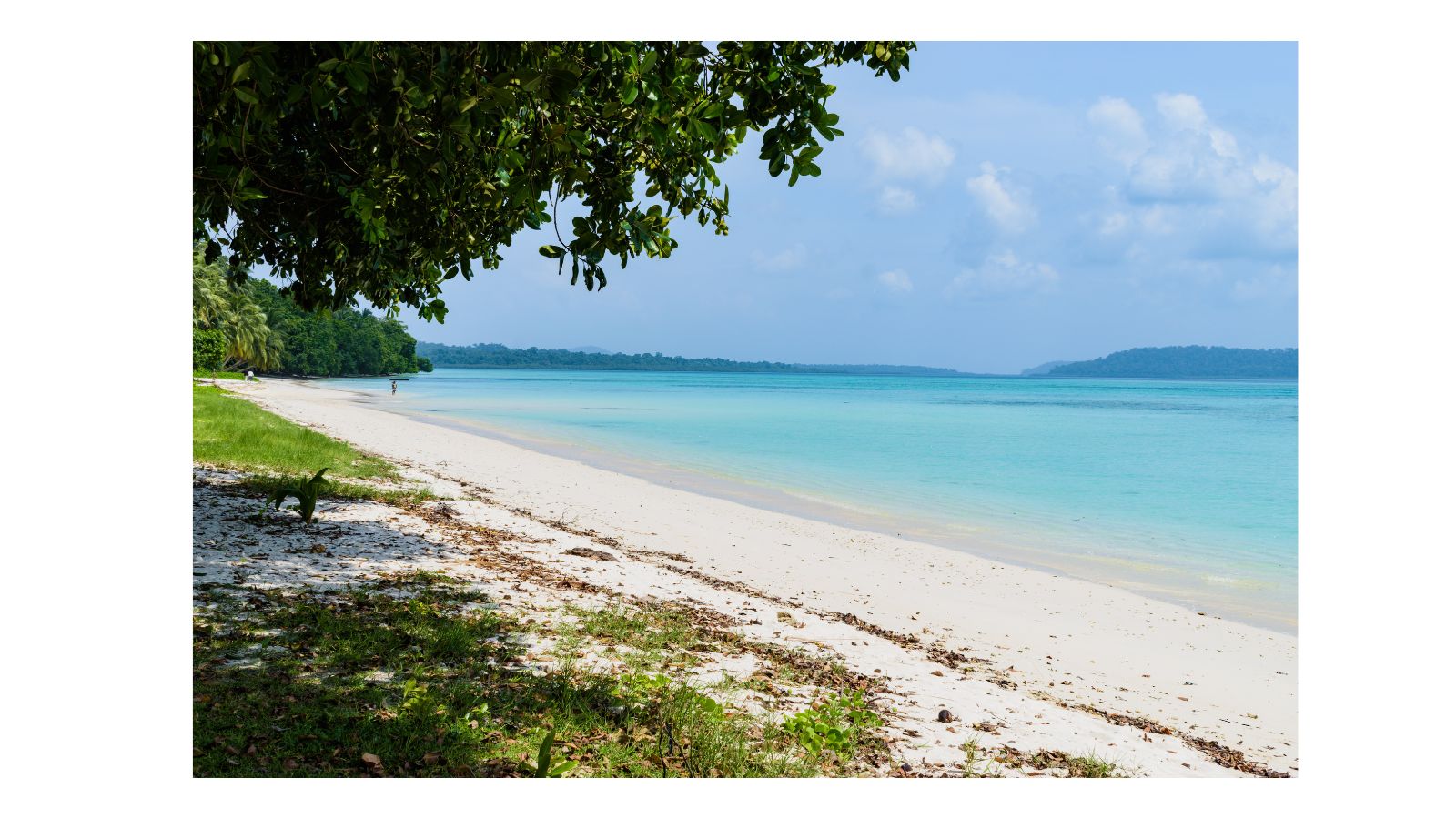 A final place that I had hands-down decided to visit was the Andaman and Nicobar islands. I should say that I wanted to visit until, after hours of plotting out routes and doing destination research, I realized that our trip timing is during Monsoon season and it is one of the wettest months of the year in the Andaman Islands. Given that transportation between these islands is via ferry, and ferry service can be disrupted by monsoons or cyclones (which could make it hard to catch a flight), I decided against this Indian island chain in the Bay of Bengal.
That said, this place made me wish we had picked a different time of year for the competition. The Andaman and Nicobar Islands look gorgeous and sound to be very low key. Furthermore, they are served by both Air India and Vistara from Mumbai (BOM), Delhi (DEL), and Kolkata (CCU). That means these islands could potentially be a stopover point on a larger itinerary since it is possible to transit from one of those cities into the islands and then "onward" via one of the other cities.
For instance, I think it would be possible to fly from Newark to Delhi to the Andaman and Nicobar islands, do a stopover, and continue on to Kathmandu, Nepal via Kolkata all on a single one-way business class award from the US.
Just keep in mind that you may be able to piece together an even more slammin' deal via Turkish Miles and Smiles if you can find Air India flights to Port Blair (IXZ), the airport in the Andaman Islands. That's because Turkish charges just 52.5K miles one-way in business class between the US and India. They don't offer a free stopover and they are not partners with Vistara, so you'd be limited to flying on Air India straight to the Andaman Islands, but that could be a fantastic deal if you can find availability.
I certainly hope to get to explore these islands at some point. Go ahead and Google pictures and you'll see why.
Bottom line
Researching award options via Aeroplan has been a lot of fun, but it has led to hours upon hours of considering this itinerary or that tweak. There were numerous potential itineraries I considered (including options that didn't make it into this post). In the end, Aeroplan's unique mix of partners and routing rules has given me some ideas about trips I can't wait to take, which certainly includes those mentioned above in this post.
The pain point here is that itineraries involving a stopover / complex itinerary must be booked over the phone. Hold times can be brutal. I waited more than 2 hours for someone to pick up the other day. However, if you're someone who enjoys stringing together interesting destinations with trips like those above, the juice can definitely be worth the squeeze. I certainly intend to take a few more swings at stretching the Aeroplan award chart for family trips long after the #3Cards3Continents trip is done.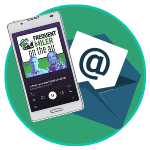 Want to learn more about miles and points?
Subscribe to email updates
 or check out 
our podcast
 on your favorite podcast platform.