Air Canada has announced what appears to be a fairly generous policy. From June 15, 2020, you'll be able to cancel your flight up to two hours before it's due to depart and take the value of your flight in a couple of new ways.
The first is as a travel voucher. The benefit of this option is that the travel voucher will never expire, so provided you're confident that you'll take paid flights with Air Canada in the future – and that the airline will continue to be around – that could be a solid option.
The alternative is to take the ticket value as miles. The benefit of this option is that they'll provide a 65% bonus, so you'd be converting your money to Aeroplan miles at a ~1.3cpp rate. That has the potential to be good value if you can then redeem those miles using one of Aeroplan's sweet spots.
The concern with the latter option is if Air Canada decides to devalue the Aeroplan program in one way or another. They're handing out status with easy requirements (which ends May 31) and they recently sold miles for as cheap as 1cpp. This certainly doesn't mean that there'll be a devaluation, but with miles being sold cheaply recently and the potential for a lot of paid tickets being converted to miles at what appears to be a reasonable conversion rate, the likelihood that there'll be some kind of negative changes increases.
There are a couple of important things to note. The first is that this change will be available for all travel from March 1, 2020 to June 30, 2021. That means that if you had any flights in the last few months that were already cancelled and you took a travel credit, that travel credit can be converted to the non-expiring travel voucher or miles.
The second important feature to note is that this is only valid for tickets issued before June 30, 2020. Air Canada might end up extending this policy, but there's no way of knowing if that'll happen yet.
Although cancellation fees on award tickets are being waived until at least June 30 with miles being returned to your Aeroplan account, there have been reports that Air Canada hasn't been as generous about providing refunds on paid tickets. This new policy could be in keeping with that less generous approach because converting paid tickets into travel vouchers or miles ensures that they get to keep hold of your money rather than providing a refund. Having said that, this policy does allow you to cancel your flight only two hours before departure, so it's not only an option in the event that Air Canada cancels or changes your flight.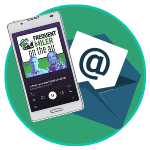 Want to learn more about miles and points?
Subscribe to email updates
 or check out 
our podcast
 on your favorite podcast platform.