Air Europa is offering a sale on miles. In order to be able to buy, you'll need to have been a member for 60 days in order to be able to buy. However, if you qualify and have faith in buying Air Europa miles, the deals could be pretty good. I'd personally pass on buying miles right now, but for some people it might make sense.
The Deal
Air Europa is offering miles for sale with up to a 50% bonus as shown in the image above
Key Terms
To purchase or gift Miles, the customer must have been a member of the SUMA Programme for at least 60 days.
Invoices will not be issued for the transactions made.
BUY or GIFT Miles paid by VISA SUMA card receive a 20% bonus in Miles in all tranches indicated (* Visa Air Europa SUMA promotion can not be combined with any other promotion).
The price of the Miles is offered in € regardless of the country of purchase or that of the customer's residence. Each customer will receive the charge on their credit card in the currency which their Credit card operates in, at the corresponding exchange rate with the Euro.
BUY or GIFT Miles can be carried out in multiples of 1,000 Miles and in the tranches indicated.
There is no limit to the number of BUY or GIFT transactions you can carry out, there is only a limit to the number of Miles you can trade per calendar year.
The acceptance of the payment transaction is subject to authorisation by POINTS.
Miles are credited online to customer account.
To carry out BUY, GIFT transaction customer must provide SUMA Card number or email and PASSWORD.
To carry out a GIFT Miles transaction the customer must provide the SUMA card number of the recipient.
BUY or GIFT transactions once confirmed to customer by mail cannot be reversed, cancelled or refunded.
Miles credited through BUY or GIFT transactions are not considered LEVEL Miles, and therefore do not count towards upgrade or maintenance of SUMA card Elite levels.
Transactions made will not be subject to VAT tax.
Quick Thoughts
I'm not particularly familiar with the Air Europa program, nor am I a member. Since this sale requires one to have been a member for 60 days, I wouldn't be able to buy even if I wanted to do so.
Even if I were eligible, I probably wouldn't be buying miles right now. With flights to Europe quite limited and the future of travel to/from Europe uncertain, I wouldn't be in a hurry to buy Air Europa miles — and that's to say nothing of Air Europa's financial situation (about which I know nothing at all).
However, this sale seemed worth reporting for those who feel differently because it does look like you could buy the miles necessary for business class for a very reasonable price. Air Europa Suma has a distance-based award chart:
Distance band 5 covers flights from 2,501 to 5,400 miles in distance. Flights like New York or Miami to Madrid would fit within that distance. At 51,000 miles each way in business class, one would need to buy 52,000 miles for 600 Euros (about $672 based on today's exchange rate). Enough miles for a round trip ticket (102K) could be purchased for 1200 EUR, about $1344. In normal times, that would sound very good. Given that we've seen cash tickets in the $1500's and $1600's round trip lately, that doesn't seem like enough of a deal to interest me. However, it may work out well in some situations. I do not know what additional taxes/surcharges are passed on by Air Europa SUMA. I'd imagine this deal will appeal to those people who are already familiar with the program and/or have some miles in it (Air Europa Suma is not partners with any of the transferable points programs available in the US to my knowledge).
I'm sure we'll continue to see mileage sales from airlines as it proves to be a way to bring cash in the door at a time when plane tickets aren't doing that. I would steer away from most of these sales unless it is to top off an account that was close to booking an award ticket.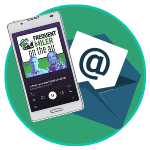 Want to learn more about miles and points?
Subscribe to email updates
 or check out 
our podcast
 on your favorite podcast platform.