Since this post was originally written, I've stumbled upon a neat little trick.  It is sometimes possible to reduce award prices by flying with a connection through Paris or Amsterdam.  For example, business class from Algiers to Paris costs 25,000 points, but Algiers to Paris to Marseille costs only 8,000 points.  For complete details, see the new section in this post: One-Stop Sweet Spots.  Other than that new section, the rest of this post has not been changed…
Several months ago, before Delta devalued their upgrade certificates, my wife and I booked a Delta flight to Paris and used Global Upgrade Certificates to confirm us into Delta One Suites for the journey.  That's only relevant in order to explain why we didn't want to change the flight when we decided to start our trip in central Italy instead of France.  I figured that flights across Europe tend to be dirt cheap and so it would be easy to tack on a flight to Italy from Paris.  In this case, though, the only flight that met our needs cost over $300 per person.  In coach.  Luckily, my ensuing award flight search reminded me of a fantastic sweet spot award.  Virgin Atlantic has crazy cheap award pricing for flying Air France or KLM coach or business class on flights less than 600 miles.  The latter is important because business class awards are often available when economy awards are not.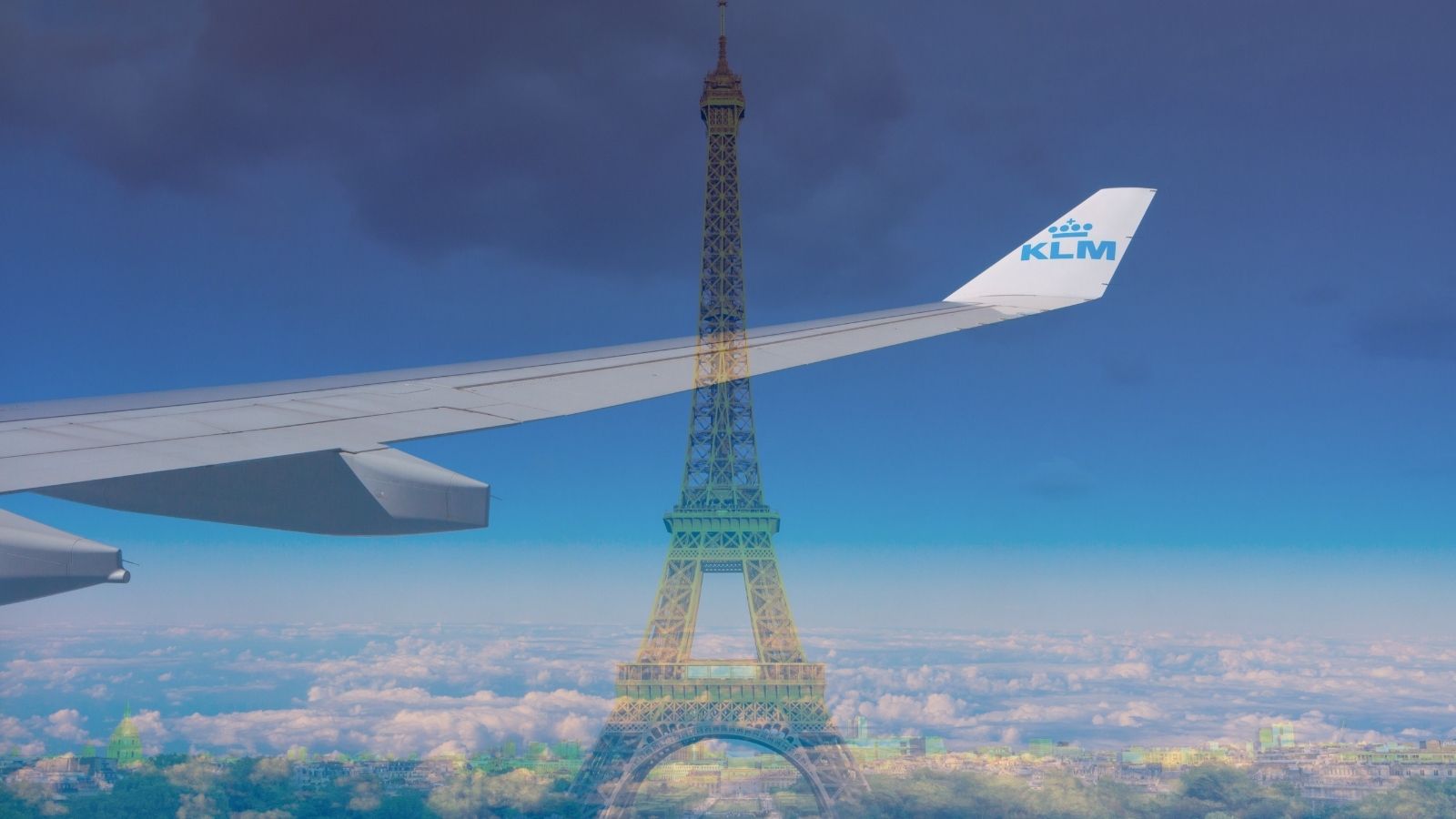 Finding the deal
Using point.me to search for awards, I found that Air France charges as few as 7,500 Flying Blue Miles for economy flights between Paris and Florence.  Unfortunately, none of these saver awards were available for the flights I wanted.  They had business class available, but for over 30,000 miles per person.  That's a lot to pay for intra-European business class (which offers the same seats as economy but at the front of the plane and with middle seats blocked).  I checked Delta's award pricing too and found that they wanted 25,000 miles per person for those business class flights.  Then I remembered to check Virgin Atlantic.
Via Virgin Atlantic's website, I found that the same Air France business class flight could be booked for only 8,000 points per person.  Wow!  That's barely more than Air France charges for economy (which wasn't available anyway) and way cheaper than any other option I could find for booking business class!
I stumbled upon this deal, but I could have found it more easily if I had used AwardLogic, and if I had thought to search AwardLogic for business class flights.  At the time of this writing, point.me doesn't show Virgin Atlantic pricing for Air France flights, but AwardLogic does.  I'm sure that they'll correct this soon, but for now AwardLogic has the edge here.  See: Taking search tool Award Logic for a test drive.
How to Book the Award
Short answer:
Try to book via VirginAtlantic.com
If that doesn't work, send a Direct Message via Twitter to @VirginAtlantic
Long answer:
In the past I've had no problem using Virgin Atlantic miles to book partner awards online.  I simply search for the award via Virgin Atlantic's website, click on the result I like, and fill out the booking details and payment information (for taxes & fees) and, voilá, I have a ticket.  In the past.  This time, I went through the entire process countless times and each time ended up with an error message: Sorry, there are no longer seats available on your chosen flight. Please try another search.#100503A.
I was worried that Virgin Atlantic was showing phantom award space, but the deal was too good to abandon.  So I called Virgin Atlantic for help (hint: wrong approach).  I waited almost two hours on hold before a person picked up.  She was super nice, but couldn't help me.  She couldn't even see the award space I saw.  So, eventually, I agreed to have her try to book us into a later flight that she could see.  And she got an error too.  She said she would talk with the IT team and call me back (which she did, but I wasn't able to take the call at the time so she left a message saying she would try again the next day).
Fortunately, while I was on hold via phone, I tried another tactic: I sent a direct message on Twitter to @VirginAtlantic (hint: best approach).  It took slightly over 3 hours for a live person to get back to me on Twitter (their bot is quite chatty though), and another 7 hours to get the award booked, but they did it!  And, I could go about my business doing other stuff without having to keep an ear to my phone (or an earbud in my ear).
To finalize the booking through Twitter, the Twitter team emailed me a link to a website where I entered my credit card info to pay taxes and fees ($56 USD per person in this case).
Sweet Spot Details
The above map shows Air France and KLM routes (thanks to FlightConnections.com, which I subscribe to).  I added circles around the Paris airport (CDG) and Amsterdam airport (AMS) because most flights go from or to the Air France and KLM hubs.  The circles roughly represent 500 mile flights from those two airports.  This isn't exact.  I used Great Circle Mapper to check distances between those hubs and various other airports until I found a bunch that were just under the 600 mile distance and just over.  Then I drew my circles accordingly.  In other words, check my work before making any big plans.
Virgin Atlantic offers the following award chart for short distance flights on Air France or KLM:
As you can see above, for Air France or KLM flights under 600 miles, Virgin Atlantic charges only 4K points (off-peak) or 4.5K points (peak) for economy, or 8K or 9K points for business class.  That's awesome.
The ability to book business class cheaply is especially awesome because I often find business class award availability on Air France and KLM even when none exists in economy.  For example, on a KLM route that I'm thinking of booking, 2 or more business class award seats are available on all four flights on the day I want to fly, whereas none (not one!) is available in economy.
Virgin Atlantic's pricing for flights above 600 miles is still very good for economy.  Most flights cost 7.5K or 8.5K Virgin Atlantic points one-way.  On the other hand, business class flights between 601 and 1249 miles cost either 25K (off-peak) or 26K (peak).  That's about the same as you would pay via Delta SkyMiles so its not particularly notable.
One-Stop Sweet Spots
This is fun…  Virgin Atlantic prices Air France and KLM awards based on the distance between the origin airport and the destination airport.  If you have to fly out of the way to get from one to another, that doesn't change the price. Here's an example…
Suppose you want to fly from Algiers (in Africa) to France.  The direct flight from Algiers to Paris costs 25,000 points in business class.  That makes sense because the distance between the two airports is approximately 850 miles. It's farther than the "under 600 miles" 8K points sweet spot.
If you want to fly to Marseille, though, the price drops to 8,000 points, even though the first leg of the trip is to Paris (the same as above).  This works because the direct distance between Algiers and Marseille is less than 600 miles.
Here's another example.  Flights from Rome to Paris are just over the magic 600 mile threshold and so price off-peak at 7,500 points economy and 25,000 points business through Virgin Atlantic.  If you fly through Paris to Nice, though, you can drop the prices down to the magic 4,000 points economy and 8,000 points business:
What works? What doesn't?
For this to work, I believe it is necessary to fly entirely on Air France or entirely on KLM.  I haven't found any examples where you could mix the two.  Also, I think that there are baked-in limits.  For example, I tried to trick the system to letting me book (for example) Washington DC to New York via Paris, but I couldn't get that to show up.  I did find, though, that it is possible to traverse continents with this trick.  The image above shows an Air France route from Sofia Bulgaria to Tunisia via Paris.  The total distance flown on that route would be 2,017 miles.  The distance from Sofia to Tunisia, though, is only 808 miles.  As a result, I found economy flights priced out at 7,500 points plus $44 in fees on Virgin Atlantic's website.
Does this work with Delta flights?
Unfortunately, no.  When booking most Delta flights with Virgin Atlantic points, awards are priced based on distance flown.  With Delta flights, Virgin Atlantic adds up the distances of each segment separately.  So, with Delta, adding stops always increases prices.
Skiplagging / Hidden City Ticketing
Can you drop the last segment and exit the airport in Paris or Amsterdam?  Yes, that's possible.  Airlines hate when people do that, though, so I'd recommend not doing it often.  Also consider these tips for dropping the last segment of your flight itinerary:
Never check your bags.  You do not want your bags to end up at your ticketed final destination.
Avoid gate checking bags.  In some cases when gate checking bags, the gate agent may try to check your bag all the way to your final destination.  If you are forced to gate check your bags, make sure that it is checked only to your intermediate destination.
Always have a story ready.  In case of irregular operations, the airline may try to reroute you to your final destination.  Have a story ready about why you need to get to that connecting airport.
Don't try this with kids.  I would only do this when flying alone.  By myself, if I get stranded somewhere I didn't mean to be, I can deal with it.  I think it would be much harder to deal with if an entire family was traveling together.
How to get Virgin Atlantic miles
If you don't already have Virgin Atlantic miles, don't worry.  Most transferable points programs support transfers to Virgin Atlantic.  If you have Amex Membership Rewards, Chase Ultimate Rewards, Capital One Miles, Citi ThankYou Rewards, etc., you can transfer those points to Virgin Atlantic.  Here's an up-to-date view of transfer options:
Rewards Program
Amex Transfer Ratio
(and transfer time)
Chase Transfer Ratio
(and transfer time)
Citi Transfer Ratio
(and transfer time)
Marriott Transfer Ratio
(and transfer time)
Capital One Transfer Ratio
(and transfer time)
Bilt Transfer Ratio
(and transfer time)
Virgin Atlantic Flying Club
1 to 1 (Instant)
1 to 1 (Instant)
1 to 1 (Instant)
60K to 25K (1 to 2 days)
1 to 1 (Unknown)
1 to 1 (~1 Minute)
Wrap Up
If you want to fly Air France or KLM within western Europe, Virgin Atlantic has awesome award pricing.  Unfortunately, they also have a really bad website that makes it hard to book these awards.  I recommend starting with the Virgin Atlantic website, but if/when you hit a wall, the secret fix seems to be through Twitter direct messages.
For additional great uses for Virgin Atlantic miles, see: Best uses for Virgin Atlantic points (Sweet Spot Spotlight).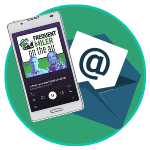 Want to learn more about miles and points?
Subscribe to email updates
 or check out 
our podcast
 on your favorite podcast platform.