Alliant is out with a cool new promo for Alliant Cashback Visa (and perhaps Platinum?) cardholders: get a $10 statement credit for each bill paid with your Alliant card for 3 consecutive months in March, April, and May. Doctor of Credit reports that this is targeted, and the email indicates that it is. YMMV.
The Deal
Get a $10 statement credit for each qualifying bill you pay three months in a row between March 1st and May 31st, 2019 with your Alliant credit card [Targeted, YMMV]
Look out for an email with the subject line, "Get paid for paying your bills".
Key Details
This offer is not transferable. Only those members selected to participate in this offer are eligible.
Promotional period is March 1 – May 31, 2019.
In order to receive a $10 cash back reward, the billed transactions must qualify under 2 sets of criteria: paying your bill 3 months in a row (one transaction in March, one in April, and one in May) with your Alliant Cashback Visa Signature Card AND each billed transaction must have the qualifying merchant code.
The following merchant codes apply towards this offer: cable internet and streaming services 4899; insurance 6300; cell phone 4814, electric, gas, sanitary, & water 4900; child care 8351; gym membership 7997.
Transactions from other merchants do not apply and we do not control how merchants are categorized. We do not evaluate whether merchants correctly identify and bill transactions; however we do reserve the right to determine which transactions qualify for the bonus rewards offers.
You can earn multiple $10 cash back bonuses as long as both qualifying criteria are met per bill.
The bonus cash back will be posted to your Alliant Cashback Visa Signature rewards account within 45 days after the promotion concludes on May 31, 2019.
The total number of $10 cash back bonuses you can earn is unlimited but we do have the right to review for abusive activity.
Quick Thoughts
This is a nice little offer, especially since this card is already one of the best cards for everyday spend as it earns 3% cash back in the first year and 2.5% back thereafter. Earning an extra $10 for each bill isn't bad at all.
For example, if you have a qualifying bill that is $200 per month and you pay it three times, you'd ordinarily earn $15 cash back even at the ongoing 2.5%. An additional $10 brings you to $25 back on $600 spend, or an effective return of 4.167%. Of course, that increases or decreases depending on the size of the bill, but adding anything on top of a 2.5% or 3% cash back card is gravy.
The terms are clear that this can be repeated with multiple bills. Can you make multiple payments to the same biller? My guess is no. The terms also state that they reserve the right to review accounts for abusive activity. At some point early last year, Alliant sent letters to some folks who were buying too many gift cards and warned them to stop — while also paying out 0% cash back on some gift card purchases. Based on that, I'd recommend not going too crazy with this — but if you have legitimate bills in categories that aren't normally bonuses like child care, a gym membership, this could be a nice way to earn some extra bucks back.
Just remember that you need to pay your qualifying bill each of the three months – you can't make three payments in one month or two in one and skip another.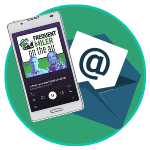 Want to learn more about miles and points?
Subscribe to email updates
 or check out 
our podcast
 on your favorite podcast platform.