Since this post was written, additional great offers have surfaced. Please
Restaurant reservation website Resy has what I would call a show-stoppingly good offer out on the Amex Platinum Card. This one is compelling if you are eligible as I'd say it is arguably the best offer I've ever seen on the Platinum card.
The Offer & Key Card Details
For more information and to find application links, click the card names below to go to our dedicated Frequent Miler card pages.
Card Offer and Details

150K points
150K after $8K spend in 6 months. Terms apply.$695 Annual Fee
Information about this card has been collected independently by Frequent Miler. The issuer did not provide the details, nor is it responsible for their accuracy.
Recent better offer: 125K after $6K in the first 6 months + 15x when you Shop Small in the US and at restaurants worldwide on up to $25K in eligible purchases in the first 6 months [Expired 1/20/22]
FM Mini Review: This card is absolutely loaded with high end perks. Depending upon your situation, those perks may be worth the annual fee or much more.
Earning rate: 5X points for flights booked directly with airlines or with American Express Travel ⚬ 5X points for prepaid hotels booked through American Express Travel
Card Type: Amex Pay Over Time Card
Noteworthy perks:
⚬ $200 Airline Fee Credit. Up to $200 a year in baggage fees and more at one qualifying airline per calendar year ⚬ $200 prepaid hotel credit per calendar year valid on Fine Hotels & Resorts and The Hotel Collection bookings (Hotel Collection requires a two-night stay) ⚬ Up to $300 in Equinox statement credits. ⚬ Up to $20 per month rebate for select digital entertainment services (Disney+, a Disney Bundle, ESPN+, Hulu, The New York Times, Peacock, SiriusXM, and The Wall Street Journal) ⚬ $189 CLEAR fee reimbursement per calendar year ⚬ Up to $200 for Uber rides annually. Credit and Uber VIP status for Basic Member only ⚬ Get a $300 statement credit for the purchase of a SoulCycle at-home bike with your Platinum Card(R). An Equinox+ subscription is required to purchase a SoulCycle at-home bike and access SoulCycle content. Must charge full price of bike in one transaction. Shipping available in the contiguous U.S. only. Enrollment Required ⚬ $12.95 (+tax) monthly credit for Walmart+ monthly membership subscription credit when you pay with Platinum card ⚬ Up to $100 in credits annually for purchases at Saks Fifth Avenue (up to $50 in credits semi-annually, enrollment required) ⚬ Card members are eligible to receive a statement credit every 4 years for the application fee for Global Entry fee when charged to an aligible card and a statement credit every 4.5 years for the application fee for TSA PreCheck® when charged to an eligible card ⚬ Priority Pass membership (Lounges only) with 2 guests and other airport lounge benefits (Centurion and Delta) ⚬ Rental car elite status ⚬ Marriott Gold status ⚬ Hilton HHonors Gold status ⚬ Free Companion Platinum card AUs (previously known as Gold AUs). Terms Apply. (
Rates & Fees
)
Quick Thoughts
This offer is downright amazing in my opinion. The Platinum card is always a strong value in the first year, but this new offer takes it to another level entirely, particularly if you're able to snag it before the end of the year. For the $550 annual fee, look at all you get in the first 12 months between introductory bonus stuff as outlined above and normal benefits assuming you apply this month:
75K points after $5K in purchases in the first 6 months
Up to $300 back in statement credits for restaurant purchases (20% back at restaurants worldwide for the first 12 months up to $300 back)
Up to $400 in airline fee incidental credits ($200 each calendar year; apply now and you can get this $200 before the end of this year plus another $200 in credits next year)
Up to $200 in Uber credits over the next year ($15/mo and $35 in December)
Up to $150 in Sak's 5th Ave credits ($50 between January and June and $50 between July and December; apply now and use the credit once before the end of this year and then twice next year)
Up to $40 in wireless services credits ($20 in November and $20 in December 2020 due to temporary COVID enhancements)
Up to $40 in streaming services credits ($20 in November and $20 in December 2020 due to temporary COVID enhancements)
10x at US Gas Stations and US Supermarkets for the first 6 months on up to $15K in purchases
Again, that is show-stoppingly good. That is a total of up to $1,130 in statement credits alone. On top of the bonus points. And the 10x categories. Wow!
If you were able to do the entire $5K spending requirement at US gas stations and US Supermarkets in the first 6 months, you'd have a total of 125,000 points after minimum spend. That is fantastic — and again, that's on top of over a thousand bucks in statement credits (which I should note clearly isn't worth a full thousand dollars since you may not be able to use all of the credits or may not naturally use them). Even if you only get half the value out of the statement credits, it effectively wipes out the cost of the annual fee for the first year.
And all of that is to say nothing about standard Platinum card benefits like Hilton Gold status, Centurion lounge access, Delta Sky Club access when flying Delta, Airspace lounge access, National Executive status, access to Amex Fine Hotels & Resorts, and more. If you value any of that stuff, it's just icing on the cake.
In terms of the value of the points, you can get incredible value with the many Amex Membership Rewards sweet spots. Obviously premium cabin international travel is a pipe dream at the moment for most of us, but if you have faith that the world will eventually get back to normal, these points could be hugely valuable. A couple of examples of great uses if you were able to put together than 125K points referenced above:
Round trip first class ticket to Japan on ANA booked via Virgin Atlantic (110K total points from the west coast or 120K from the east coast)
Round trip business class travel to Europe:

34K each way for New York, Boston, or Chicago to Madrid in off-peak season via Iberia (68K round trip)
88K round trip Star Alliance business class from the US to Europe via ANA
50K each way for Delta business class to Europe via Virgin Atlantic (100K round trip)

Round trip business class travel to Asia:

From 75K round trip on ANA to Japan or 90K-95K round trip to most of Asia on Star Alliance partners

Round trip business class to Australia

From 120K round trip using ANA

Round trip business class to Africa

105K round trip on Star Alliance booked via ANA
And beyond all that, you could book a pretty terrific round-the-world business class trip on Star Alliance via ANA for 115K-125K with stops in up to 8 cities (note that this can cost more or less depending on distance / routing). And then you have some of the sweet spots of the new Aeroplan. Again, see this post for Membership Rewards sweet spots information about all of the above.
Honestly, I think the 75K offer would be amazing whether paired with the restaurant statement credits or with the temporary 10x bonus categories. Getting both is what makes this offer kind of nuts. People sometimes get targeted for a 100K offer on the Platinum card, but as shown above, if you're able to do even just $5K in the 10x bonus categories, you're well ahead of that offer. If you're able to max out the full $15K at US Supermarkets and US Gas stations, you'd have at least 225,000 total points ($15K x 10x = 150K plus 75K welcome offer = 225K points). Again, that would be nuts even without all of the other stuff above — with all that this card is looking delectable.
Keep in mind that Amex allows a welcome bonus once per lifetime on most cards in most situations. However, you can have each flavor of Platinum card once — so if you have had the Schwab Platinum or Morgan Stanley Platinum card before, you are still eligible for this one. Read more about the different flavors of Platinum card in this post.
H/T: Danny the Deal Guru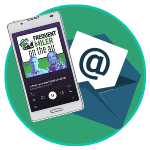 Want to learn more about miles and points?
Subscribe to email updates
 or check out 
our podcast
 on your favorite podcast platform.