One of the biggest selling points of the new Amex Gold card is that it earns 4 points per dollar at US restaurants.  A number of readers have reported, though, that the 4X benefit doesn't always work.  When restaurants use Square (and other similar services) for credit card processing, Amex doesn't give bonus points for those purchases even when the establishment is accurately coded as a restaurant.
For example, here are a number of recent purchases on my wife's Gold card:
As you can see above, Taste Kitchen, Knight's Steakhouse, and Zingerman's Deli all earned 4X, as expected.  Two restaurants, though, didn't earn 4X: Juicy Kitchen and Tomukun Korean BBQ:
When clicking into each of the non-4X restaurants, you can clearly see above that they are appropriately coded as restaurants.  They show "Category: Restaurant – Restaurant."  This part is important: It is common for restaurants using Square readers to be categorized incorrectly.  In those cases, cards like Chase Sapphire also do not give dining bonuses.  When they are coded correctly as restaurants, Chase cards do correctly offer dining bonuses.  Apparently Amex does not.
What you can do
Some readers have reported success with contacting Amex to ask for bonus points for these charges.  Personally, I haven't lost too many points so far due to this bug, so I've just let it go.  I really don't want to be in the business of checking up on Amex's restaurant coding every month.
Is this big deal?
There are three reasons why I'm not too concerned about this issue (Your situation may differ though):
Most of the restaurants I go to frequently have coded correctly.  Obviously if I ate out at Juicy Kitchen or Tomukun more often I'd be more worried about it.
The Citi Prestige card will start offering 5X for dining in January (soon!).  I'm pretty sure that Citi will do a better job bonusing restaurants than Amex does.  Plus, Citi won't limit 5X to only US restaurants. I have a Prestige card with which I recently paid my $350 annual fee.  It looks like I'll be charged the full $495 next year, but I have quite a while before having to worry about that.
I think that the Gold card pays for itself with 4X for US grocery stores (up to $25K spend) even if I don't use it for 4X restaurants.
Your situation may be very different though.  If you've made the decision to keep the Gold card instead of the Sapphire Reserve (see: Did Amex's new Gold card kill Chase's Sapphire Reserve?) you may want to revisit the decision to see if this changes things at all for you.
For more about the Gold card, see: Is 4X worth $250 per year? How much are those Amex Gold 4X categories (grocery & dining) worth?
Please also see: How to view Amex category bonus success.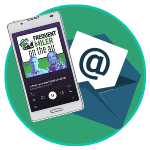 Want to learn more about miles and points?
Subscribe to email updates
 or check out 
our podcast
 on your favorite podcast platform.