Update: Via a reliable source I've learned that the category bonus changes won't take effect until January 2019 (I previously published Nov 9, 2018).  Also, I previously speculated that the current 3X rewards for most travel agencies will drop to 1X, but I've since learned that most travel agencies will earn 5X!
Exciting news about upcoming changes to the Citi Prestige card have dribbled out from multiple sources (here, here, and here, for example).  The headline news is that the Prestige card will soon offer 5X points for dining and airfare, but will also limit the 4th Night Free benefit to two uses per year.  Here's a full summary of the expected changes including dates we expect to see each change.  Note that since we haven't seen an official report from Citibank yet, I wouldn't be surprised to find that some of the stated dates are incorrect.  I'll update this post when official information is released.
Old
New
Date Expected
Annual Fee
$450 ($350 with CitiGold Checking)
$495 ($350 with CitiGold Checking)
January 2019
Bonus Categories
3X airfare, hotels, and most travel agencies
2X dining and entertainment
5X airfare, dining, and most travel agencies
3X hotels and cruise lines

Entertainment drops to 1X next September (9/2019)
January 2019

ThankYou Point Value
1 cent per point for cash
1.25 cents per point for airfare booked through the ThankYou portal
1 cent per point
September 2019
4th Night Free Benefit
Uncapped
Limited to twice per calendar year
September 2019
$250 Travel Credit
Airfare Only
All Travel
January 2019
Cell Phone Protection
N/A
Covers damage & theft
May 2019
Lounge Access
Citi Proprietary Lounges & Priority Pass Select
Unchanged
Global Entry Fee Credit
$100
Unchanged
Missed Event Ticket Protection
Reimburses event tickets, up to $500 per year if you miss the event due to a covered reason (tickets lost or stolen, weather conditions, etc.)
Unchanged
My initial reactions
I'll analyze this in full in future posts, but here are my initial thoughts…
Overall, I think that these changes make the Citi ThankYou program more relevant than ever before.  By combining the Prestige card with the Premier card, you can get fantastic earning power: 5X dining + airfare, 3X all other travel & gas, 2X entertainment.  Plus, you can get good per point value (1.25 cents per point) with the Premier card.  Better yet, you can transfer points to Citi's growing list of transfer partners including JetBlue, Air France & Virgin Atlantic which can be used to book Delta flights, Avianca & Singapore which can be used to book United flights, and Cathay & Etihad which can be used to book AA flights.
Now for some point by point reactions…
$495 annual fee is a bummer. Even if you give full value to the $250 travel credit, the net annual fee comes to $245.  Compared to the Sapphire Reserve ($450 – $300 travel credit = $150), the Prestige will be considerably more expensive for those who pay the full annual fee.  In my case, I once had Citi Gold checking and ever since then I seem to be locked into the lower $350 annual fee.  It's worth watching for CitiGold signup promotions to get this lower fee.
5X dining is huge.  I realize it is only 1X more than the Amex Gold Card, but this one will work outside of the US.  Going back to using just one card for all dining purchases everywhere is great, especially since some restaurants don't accept American Express.
5X airfare is big too.  Yes, Amex Platinum cards already offer 5X airfare, but Amex cards offer minimal travel protections.  While the Citi Prestige travel protections aren't as good as those offered by the Chase Sapphire Reserve, they're still pretty good.  The main disadvantages are with trip cancellation & interruption where you get full coverage only if you use the card to pay in-full, and with trip delay where missed connections aren't covered.
Loss of 1.25 airfare redemption is merely an inconvenience.  If you want to get that value from ThankYou points and you don't have a Citi Premier card, you just need a friend with the Premier card who's willing to book the flight for you.  You can transfer points to them and they can book the flight.  You can also get 1.25 cents value for hotel, car, and cruise bookings the same way.
4th Night Free limit doesn't hurt me, but… Personally, I've never used the 4th Night Free benefit more than twice a year, so this change doesn't bother me at all.  Obviously those who use it more frequently will see this as a major devaluation.  More about this benefit can be found here: Complete Guide to Citi Prestige 4th Night Free.
$250 Travel Credit change is a nice to have.  Previously it was necessary to spend the money on airfare in order to receive the annual credit.  Now, all travel purchases will be reimbursed up to $250 per year.  That's nice for those who don't book airfare often.  Personally, I think that the Prestige will become my go-to card for most airfare purchases (especially when I'm paying in full and I don't have a connection that I might miss) so I'll easily earn the $250 without much thought.
Cell phone protection is probably a gimmick.  We don't know the details of the cell phone coverage yet, but it will probably have at least a $100 deductible and will require having paid your cell phone bill with the Prestige card.  Personally I'm not willing to give up 5X earning with my Ink Business Cash card, so I won't take advantage of this.
What do you think about these changes?  Please comment below.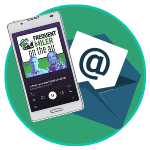 Want to learn more about miles and points?
Subscribe to email updates
 or check out 
our podcast
 on your favorite podcast platform.