Today American Express launched a couple of new benefits on the Platinum card, including Walmart+ membership and a $300 credit on a new SoulCycle bike. I'm not sure exactly what kind of brand image Amex is after here, but some will likely at least find the Walmart+ membership to be useful.
SoulCycle: $300 back on a bike
The SoulCycle exercise bike costs $2500. With the new benefit, you'll get $300 back — but you have to purchase the bike in a single transaction, so no splitting tender. Apparently the bike requires an Equinox+ membership. I just don't find this particularly interesting. If you already planned to buy one of these, three hundred bucks will be nice, but this benefit probably isn't going to draw in anyone who wasn't already strongly considering a purchase.
Walmart+: $12.95 monthly credit
Walmart+ is Wally World's answer to Amazon Prime. It gives you free shipping on stuff stocked by Walmart with no minimum order and free delivery from your local store (same day) with a $35 order. You'll save 5c per gallon on fuel at Walmart & Murphy stations and get member pricing at Sam's Club fuel centers. It also gives you access to scan & go in the store – more on that in a minute. If you'll be shopping at Walmart.com, don't forget to look for the Amex Offer for an additional 5 Membership Rewards points per dollar spend up to 2,500 points.
Personally, I've had a Walmart+ subscription since last holiday season when some stacking portal deals made a 1-year membership profitable. I was willing to try it out given the profitable cash back. I've been underwhelmed with the free shipping. I find that there are so many non-qualifying third party merchants that I often find it more frustrating than I want it to be to find items that qualify for free shipping. That's got to be partly a function of whatever I'm trying to order when I go to Walmart.com, but I've not found it to be as convenient as Amazon Prime in that regard.
The thing I do enjoy is scan & go in the store. With a Walmart+ membership, you just use the Walmart app in the store to scan all your stuff as you're shopping and put it in your cart. When you're finished shopping, you go to self checkout and scan a QR code and pay in the app and get your receipt in the app — no need to scan all your stuff at the register. It certainly speeds up the checkout process.
I wouldn't be willing to pay $98 a year or $12.95 a month for that feature, but I'll be happy enough to get it for free from Amex.
I do wonder what Amex is going for here. I do both shop at Walmart and have a couple of Platinum cards in the household, but I don't associate a lot of overlap between those two markets. When a card comes with a twice-annual credit for Saks 5th Ave and a monthly Walmart+ credit, can that be described in any way other than really weird? I don't get it, but I guess I should just appreciate that I'll get something more than I expected out of the Platinum card.
If you haven't yet signed up for Walmart+ and you don't need it right away, I might recommend waiting a bit. We saw excellent portal payouts on memberships last year during the holidays. It might be worth waiting it out to see if good stacking payouts return. (Note that there were some issues with portals not automatically paying out, but I would assume that they've gotten that worked out in the interim)W
Bottom line
Overall, the SoulCycle benefit seems extremely niche and the Walmart+ benefit doesn't seem to fit the image Amex seems to want the Platinum card to have, but those who can use either benefit obviously come out farther ahead than they expected and we can be thankful for that.
H/T: Doctor of Credit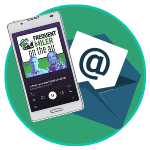 Want to learn more about miles and points?
Subscribe to email updates
 or check out 
our podcast
 on your favorite podcast platform.