My family has a Christmas break tradition.  We spend Christmas with family here in Michigan and then we hightail it to somewhere warm.  In the past, that "somewhere" has included California (e.g. Hyatt Carmel Highlands), and Hawaii, but more often than not we end up in southern Florida (Learning Scuba and feeding fish) where my wife has family.  This year we tried something new to us: Costa Rica.
Costa Rica is a gorgeous country.  We will return in the future to explore, but for this trip we were looking for a relaxing beach-side vacation. We had read great things about the Andaz Peninsula Papagayo Resort (such as this Angelina Travels post), so we booked it.  If you're interested in tips for doing the same, you can skip down to the "Logistics" section at the bottom of this post.  You can also find the resort's website here.
Standard room rates were absurdly expensive at the time.  Rooms started at $1,150 per night, but were really over $1400 per night once taxes and resort fees were factored in.
Of course, there's no way we would have paid that.  Fortunately, the rate, in points, was only 15,000 per night.  And, when you pay entirely with points, there is no resort fee!
We would have booked a suite for 24,000 points per night, but none were available for the length of our stay.  Instead, we booked two rooms.
My wife still has Hyatt Diamond status through a status match from a year ago, so we booked the stay using her Hyatt account after we transferred points from Chase Ultimate Rewards.  Thanks to her Diamond status we were upgraded to bay view rooms, received a welcome gift, and got free breakfast every day.  The free breakfast benefit included unlimited room service breakfast, so we took advantage of that often.
Our Stay
Quick take: The resort was beautiful.  The rooms were great.  The staff was terrific.  The food was good, but for the most part not amazing.  One exception: the Pico de Gallo at the Tapas restaurant (Chao Pescao) was unbelievably good — except on New Years Eve for some reason.
There were a few negatives: My wife and I paid for massages, but found them lacking.  Wifi was OK when it worked at all, but it wasn't working for about half our stay.  Food was pricey, as you'd expect at a resort.  If memory serves, main courses ranged from about $16 to $30 which isn't terrible for dinner, but they had the same prices for lunch.
When we checked in, we were given a sheet that listed all of the on-property activities available for the week.  We put check marks next to each one of interest and brought the sheet to the concierge the next morning.  That turned out to be a great way to go.  The concierge enrolled us in as many activities of interest as possible and highlighted them.  Then, each day we had multiple fun things to do.  Many of the activities were free, but some cost extra.
Chorreadas cooking class was fun ($16 per person)…
Mixology Class was really fun ($40 per person).  The mixologist, Christian, has an infectiously fun personality…
Our favorite, favorite, favorite activity was the Barista Class ($15 per person).  The barista, Luis Carlos, became our new best friend.  He prepared the same coffee six different ways, explained how each technique led to different flavors, and had us taste-test the techniques in pairs.  Our favorite was the café chorreado which is prepared in cotton or flannel horse condoms filters.
Monkeys were everywhere, adorable and devious.  Maybe I'll write another post about how this monkey shat on me on New Years Day.  Or not.
In my experience, Andaz rooms are always very nice. This was no exception:
And the sunrise views weren't shabby at all: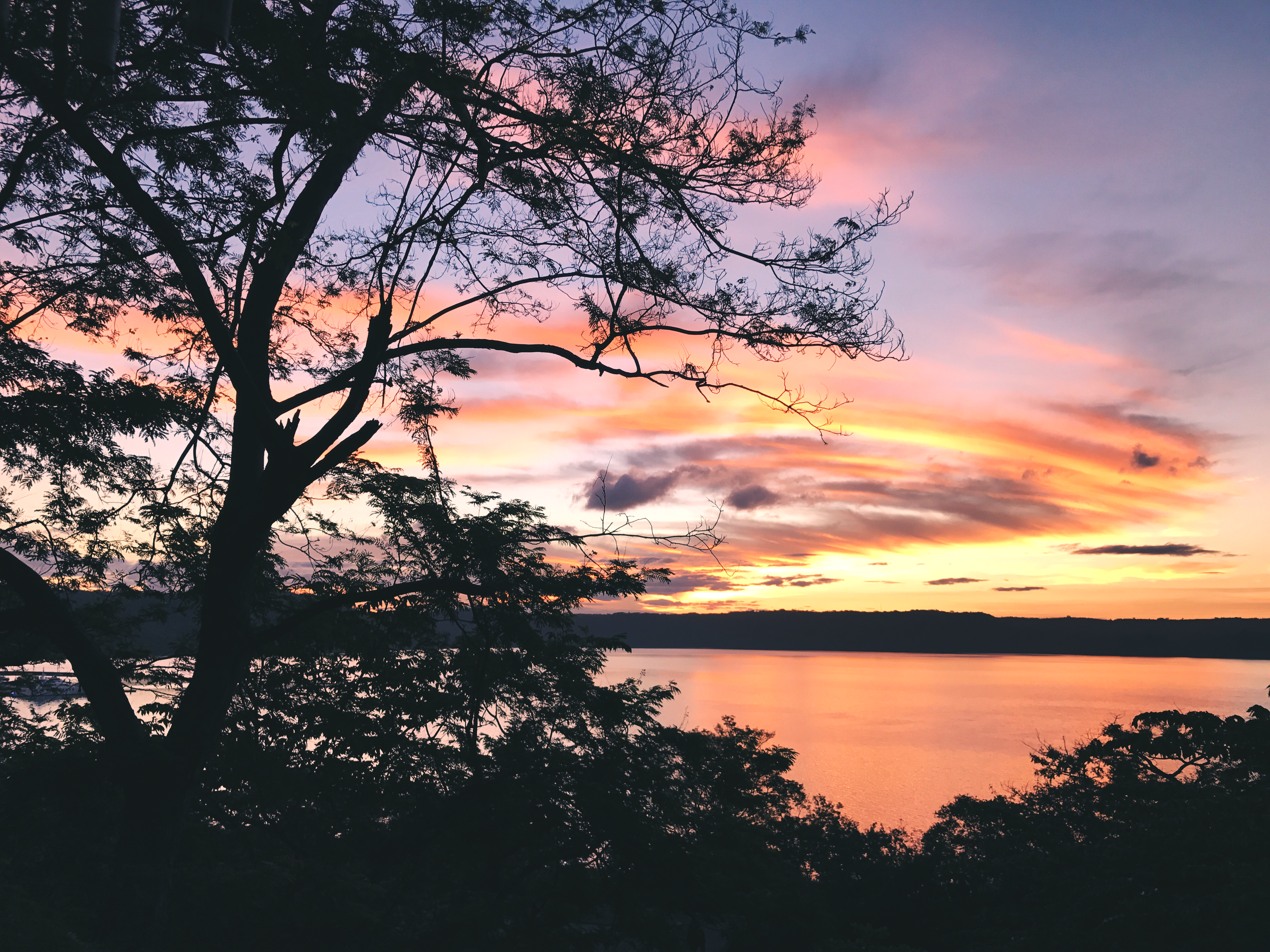 The Excursion
With the exception of a few short hikes near the Andaz, we only left to explore Costa Rica once.  As I said in the beginning of this post, this was meant to be a relaxing beachy vacation, and it succeeded marvelously on that account.  Toward the end of our trip, though, we decided to do a one-day excursion.  We wanted to hike one of the country's volcanoes, and Rincón de la Vieja was the closest (approximately a 1.5 hour car ride).
We considered renting a car and driving to the Rincón de la Vieja National Park, but the park was closed on the day we wanted to go (they close the parks on Mondays apparently).  We could have then signed up for a group excursion, but the idea of stomping through the woods with 18 tourists wasn't too appealing.  Instead, we learned from the Andaz concierge that a private tour would cost us only $15 more per person.  It was pricey, at $185 per person, but we were able to charge it to our room (Yay! More points!).  We booked the Borinvista Endurance Hike by Tropical Comfort.
Our excellent guide, Carlos, picked us up in a comfortable van and drove us to the volcano.  Actually, he drove us to the Borinquen Mountain Resort & Spa, drove up a dirt road, and parked under a tree.  We hiked from there.  We saw spider monkeys, many Coati (similar to racoons), and a coral snake.  Along the way to several waterfalls, Carlos told us fascinating stuff about ants and termites.  And we had the opportunity to slide down a small waterfall:

After the hike, we had lunch at the resort (included with the tour) and spent some time at the mud baths and hot springs.
Logistics
In case you're interested in going to the Andaz Papagayo, here are some helpful tips:
Airport: The closest airport is Liberia Airport (LIR) AKA Daniel Oduber Quiros International Airport
Flights to Liberia Airport include:

Alaska Airlines from LA
American Airlines from Charlotte, Dallas, and Miami
Delta from Atlanta, and seasonally from LA, Minneapolis, and JFK (we took Delta via Atlanta)
JetBlue from JFK, and seasonally from Boston
Southwest from Baltimore, Houston, and LA
United from Houston, and seasonally from Chicago, Denver, and Newark

Transportation from the airport to the Andaz: We took Angelina's advice and booked the Liberia Airport Shuttle which cost $59 one-way all-in.  They were great.  The drive was about 25 minutes from door to door.  Payment is in US dollars, cash only.
Getting Hyatt points: Points can be transferred from premium Chase Ultimate Rewards cards including Sapphire Reserve, Sapphire Preferred, and Ink Business Preferred.  If you have points in a no-fee card, you can move those points first to a premium card account and then to Hyatt.  See: Chase point transfer rules made simple [Infographic].
Booking the stay: Go to Hyatt.com, log in, search for the hotel and dates you want.  Check the box to "Show Hyatt Gold Passport Points & Awards" (Beginning March 1, it will probably say "Show World of Hyatt Points & Awards").  Book it.
Currently, the Andaz is a category 4 hotel. This means that it can also be booked with free night certificates granted each year by the Chase Hyatt credit card.
Tipping: I don't know if it is expected, but I did tip anytime we paid for anything, and when our bags were brought to our room upon check-in.  I didn't tip for the free room service breakfasts because I think that tips are included as well (but I'm sure someone will correct me if I'm wrong about that). It wasn't practical to tip in that situation anyway because I didn't have much cash with me and I was never presented with a slip to sign.
Beach activities: Snorkel equipment, paddle boards, and Kayaks are provided free to guests for up to an hour at a time.  A tour company is also present at the beach to sign you up for paid activities such as Wave Running, sunset cruises, etc.
Hats, flip-flops, and a big beach bag are provided in each room.  You can keep all but the beach bag to take home.
Sunscreen is available by the pools and beach.
Bug spray was available in some spots, but I highly recommend bringing or buying your own. Mosquitoes are abundant at night.  We bought a spray can in the resort's gift shop.
Every place we went (which was admittedly not very many places) accepted US currency.  Local ATMs give the choice of taking out local currency or US currency.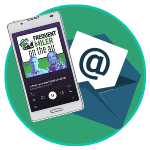 Want to learn more about miles and points?
Subscribe to email updates
 or check out 
our podcast
 on your favorite podcast platform.