This year, for better or worse, I've left Hyatt behind in order to focus on achieving high level Marriott status (see: Marriott Platinum Premier: Into the home stretch).  And, next year I'll be staying often at Marriott hotels in order to take advantage of temporary sweet spots that are available due to the Marriott / SPG merger.  In a few cases, I booked award stays in advance because the post-merger award prices were much higher.  For example, I've booked awards under old prices at the Westin Grand Cayman, Marriott's Newport Coast Villas, and Domes of Elounda.  All three properties are much more expensive in the combined program.  I also hope to take advantage of the fact that top-tier SPG properties, including off-the-charts properties, will cost no more than 60,000 points per night (or 48K per night thanks to 5th night free) until both category 8 and peak-season pricing are introduced in early 2019.
My plan, as described in the post "Biding my Marriott time before returning to Hyatt," has been to return to Hyatt starting January 2020.  I would then make use of the World of Hyatt credit card in order to help achieve top tier Globalist elite status.  That card offers 5 elite nights per year automatically, plus 2 additional elite nights for each $5K of spend.  Globalist status requires 60 elite nights initially, and then 55 elite nights per year to re-qualify.
Why bother at all?  In my opinion, more so than any other hotel chain, Hyatt has top tier perks that are worth striving for:
4 suite upgrade awards that can be used at the time of reservation.  Each upgrade award can be used to upgrade an entire stay.  This is huge when booking family vacations where the extra space in a suite can be really important.
Free parking on award stays
Waived resort fees on

paid

and award nights (this is huge)
Club lounge access or full breakfast for up to 2 guests plus 2 children
Guest of Honor bookings lets you share in-hotel perks with others when you book award stays for them.
Upgrade at check-in, up to standard suite
4pm late checkout
And then… 5/24 happened
The World of Hyatt card used to be exempt from Chase's 5/24 rule.  The latest reports, though, suggest that, as of November 13th or so, the 5/24 rule is being applied to the Hyatt card (and maybe a few other cards as well: BA, Iberia, IHG) .
Chase's 5/24 Rule: With most Chase credit cards, Chase will not approve your application if you have opened 5 or more cards with any bank in the past 24 months.

To determine your 5/24 status, see: 3 Easy Ways to Count Your 5/24 Status. The easiest option is to track all of your cards for free with Travel Freely.
Currently, I'm way over 5/24, and I don't yet have the World of Hyatt card.  So, is all Hyatt hope lost for me?
The dates line up perfectly
Here are the cards that I've signed up for most recently, including the application date:
As you can see above, I signed up for three Amex cards on December 4th 2017.  I need to wait for those three cards to reach 24 months old before I have a chance of being under 5/24.  In general, it's necessary to wait for the month after the 24 month anniversary.  So, in this case, given that the cards were opened on December 4 2017, I need to wait until January 1, 2020 to apply for new Chase cards.
That's a happy coincidence given that I previously wrote that my best bet was to start pursuing Hyatt status in January 2020:
For many reasons (as described above), I won't get started this year.  And, because I've already planned a number of Marriott/SPG stays for next year, it wouldn't make much sense to do it then either.  My best bet is to start January 2020.
Can I do it?
If I want to get a World of Hyatt card in January 2020, I can only sign up for one more card between now and then.  That is, I can get only one more card that shows up on my credit report.  Most business cards do not appear as accounts on personal credit reports (Capital One is a big exception to this rule — their business cards do show up).
So, I can sign up for as many business cards as I want (but not from Capital One) and just one personal card between now and January 2020.  If I sign up for more than one, then I'll still have 5 or more new accounts on my credit report that are 24 months old or less.
Among the cards that are currently available, there's only one consumer card I'm eager to get: The Bank of America Premium Rewards Card:
Card Name w Details & Review (no offer)
I discussed the Premium Rewards card in the post "Super Combos Cash Back Credit Cards."  If you can get Platinum Honors Preferred Rewards status with Bank of America, this is a truly incredible cash back card.  I could get this card and still be under 5/24 by January 2020.
Of course, I don't want to miss out on other great card offers that appear over the next 13 months.  For those, though, my wife and/or son could apply.
What about authorized user cards?
I am an authorized user on a number of accounts not shown above.  As a result, even when I dip under 5/24 based on my own accounts, my Chase applications will still be rejected.  The workaround is to call and explain that I'm just an authorized user and not responsible for that credit.
Should I do it?
There is definitely a cost to staying under 5/24.  I'll risk missing out personally on great card offers (even though my wife and son could still take advantage of them).
A bigger risk is the unknown.  It's possible… likely even… that a card issuer will introduce a new card that I'll really want.  In many such cases, I could simply have my wife sign up and add me as an authorized user in order to make use of the new card.  But, in some cases, the most attractive perks (whatever they are) may be reserved only for the primary cardholder.
My plan
I'm going to try to get under 5/24 by January 2020.  I can safely sign up for one more consumer card (or Capital One business card) between now and then.  That one card will probably be the Bank of America Premier Rewards card.  That said, I'm going to wait a while before applying.  It won't surprise me at all if something more exciting appears in the interim.
If I manage to drop under 5/24 by January 2020, then I'll sign up for the Chase World of Hyatt card and begin my quest for Globalist status.  It's not entirely rational: most perks can be had by asking a friend with Globalist status to book my award stays as Guest of Honor reservations.  But, I find it fun having a goal like this to strive towards.
Note: I'll probably apply for a second Chase card (probably a business card) at the same time to take full advantage of being momentarily under 5/24.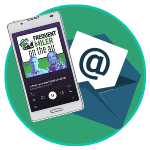 Want to learn more about miles and points?
Subscribe to email updates
 or check out 
our podcast
 on your favorite podcast platform.