Citibank ThankYou Rewards points can be earned from several credit cards, and from some Citi bank accounts.  By default, each credit card or bank account has its own ThankYou Rewards account, but Citi provides a mechanism to pool these "sponsor" accounts together.
Pooling ThankYou Accounts Advantages
There are a few advantages to pooling accounts:
Simplicity: View all of your points at once.  If you have any expiring points, the soonest to expire points will be used first when you redeem points.
Quantity: If you don't have enough points in one account for the award you need, but you do have enough via separate accounts, pooling accounts is one way to solve that problem.
Value: Some accounts make your points more valuable.  For example, Citi Prestige accounts can be used to buy American Airlines flights with a value of 1.6 cents per ThankYou point, or other airfare for 1.33 cents per point.  And, the Premier card allows purchasing any available travel (flights, hotels, car rentals, etc.) with a value of 1.25 cents per point.  Both cards also allow transferring points to a select list of airline and hotel programs.  By pooling your points with a Prestige and/or Premier account, you automatically get access to these higher value rewards even if the system uses your points from an inferior account.  One exception: points earned from a bank account cannot be transferred to airline or hotel programs even if those points are pooled with a Prestige or Premier account.
Pooling ThankYou Accounts Disadvantages
Pooling points won't keep points alive. If you have an account with expiring points, or you close an account that has points associated with it, those points will expire regardless of whether or not they have been pooled with other accounts.  For more, please see: How to know if or when your ThankYou points expire.  As a result of this, pooling has a few serious disadvantages:
Loss of info: Once you pool accounts, there is no easy way to see how many points you have in each account.
Loss of control: Once you pool accounts, you can't choose which account to use for redeeming points for an award.  The system will automatically use points that expire the soonest (if you do not have any points with expiration dates, then I believe it will use the oldest acquired points).  But, what if you're planning to close one of your accounts and would like to use those points first to avoid losing them when you cancel?  Once your accounts are pooled, you're out of luck – you can't control the order in which pooled points are used.
No way out: Once you pool your accounts, it appears that you cannot undo that action.  The ThankYou Rewards website states "Please review your accounts carefully before combining, as this process cannot be undone once you have confirmed it."
How to get the advantages of pooling, without pooling
Some of the advantages of pooling shown above (quantity and value) can be obtained without pooling accounts.  Instead of pooling, you can move points from one account to another at the time you need them.  Citi calls this "Point Sharing" (Travel with Grant has a primer on Point Sharing here).  Points Sharing is intended to be used to move points from one person's account to another (an incredibly useful feature in itself), but it can also be used to move points between your own accounts.
Once points are moved (shared) from one account to another, they'll expire in 90 days.  Unless you have other points expiring sooner, shared points will be used first when redeeming an award.
The basic idea is to keep your accounts separate.  Then, when it is time to redeem points for an award, figure out which account you want to redeem from.  If that account gives you the best available value for your award, then simply redeem from that account and you're done.  If another account offers better value, then move (share) the required points to the better value account and then redeem from that latter account.
Example: Suppose you have a two year old Prestige account and a 6 month old Premier account.  And, suppose you want to keep your Prestige card long term, but want to cancel your Premier account when the annual fee comes due (note: you would probably be better off downgrading your Premier account to a Preferred account, but that's another story).  In this case, even though points from your Prestige account are older, you want to use up your Premier account points first.  If you had pooled the accounts you'd be out of luck.  By keeping them separate, you can simply redeem awards from your Premier account.  And, if you want to get better value paid flight awards (e.g. 1.6 cents per point value to book AA flights), then you can move (share) points from your Premier account to your Prestige account right before redeeming those points.
One big exception to this approach is with bank account points.  Points earned from bank accounts are taxable (unlike points earned from credit cards which are not).  And, Citi does not allow moving (sharing) points from taxable accounts.  In order to get better value from such an account, you would have to pool it with your Prestige or Premier account.  You still would not be able to transfer the points to airline or hotel programs, but you would be able to get better than 1 cent per point value when redeeming for flights (Prestige) or travel in general (Premier).
One big limit with this approach is that point sharing is limited to 100,000 points per calendar year.  The ThankYou Rewards site states: "The total number of points a member can share is 100,000 points in a given calendar year and the total number of points a member can receive from other members is 100,000 Points in a given calendar year."
Conclusion
I recommend not pooling ThankYou accounts.  Rather than pooling accounts, share points across accounts as needed.  Exceptions:
Points earned from bank accounts cannot be shared so there is an argument to be made for pooling those points with a premium account in certain situations.
You are limited to sharing 100,000 points per calendar year.  If you need to use more than this, you may have to pool accounts.
Hat Tip to Mike for inspiring this post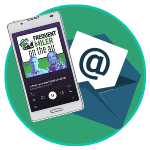 Want to learn more about miles and points?
Subscribe to email updates
 or check out 
our podcast
 on your favorite podcast platform.