Note: The Blue Cash Preferred credit card affiliate offer has expired and is temporarily unavailable through Frequent Miler.
If you spend a lot at grocery stores, which credit card should you use?  What if you spend a lot on dining?  Travel?…
I've long maintained a page, previously called "Best Category Bonuses," that lists best cards for each type of spend.  That page has been a useful resource, but the title didn't really give much of a hint as to what it was about.  Another issue with the old page was that I used Fair Trading Prices (an estimate of the cost to acquire points) for point-based cards, and cash or cash-equivalent rates for other cards.  This was like comparing apples to oranges.
Yesterday, I recreated the Best Category Bonuses page.  It has a new URL, a new name, and now uses Reasonable Redemption Values (RRVs) to estimate the value each card offers.  The new page can be found here: Best Cards for Grocery, Gas, Drugstores, Travel, Dining, More… For brevity, I'll often refer to the new page as the Best Category Bonus page, but I think that the longer title will be more self-explanatory to many.
Back to grocery stores…
The resource page is divided into sections, with a table for each. The grocery store section currently shows two Amex cards at the top of the list (here's a picture of just the top two table entries):
The top card is the Amex EveryDay Preferred which earns up to 4.5 Membership Rewards points per dollar at U.S. supermarkets. With the current Reasonable Redemption Value for Membership Rewards points at 1.82 cents per point, that means that you can earn up to 8.19% in rewards per dollar.  If you don't want to monkey around with travel rewards, you can opt, instead, for the Amex Blue Cash Preferred to earn 6% back, straight-up.
Both of the top two cards have U.S. supermarket bonuses that are capped at $6K annual spend.  If you want a card that is uncapped, the next card on the list is the Diners Club Card Elite, but that card is no longer available to new applicants.  If you keep scrolling down, you eventually come to several uncapped options that offer better than 3% rewards (the FlexPerks card may be sort-of capped at $120K annual spend, but the details are complicated and there may be an easy workaround):
And dining…
It comes as no surprise to me that the restaurant section currently shows the Chase Sapphire Reserve Card at the top of the list with an estimated 5.46% rebate on dining.  Somewhat surprising, though, is that the US Bank FlexPerks Gold Amex offers an almost identical 5.4% estimated rebate.  I had forgotten about that card until now!
And Much More…
The new Best Category Bonuses page has many sections for many categories of spend.  Please check them out:
Credit Card Info
Many of the listed cards in each section are underlined because they are hyperlinks to pages with more information about the card (annual fee, current best signup bonus, mini-review, etc.).  Over time I hope to expand this to all of the listed cards so that you can easily learn more about each.
Reader Suggestions
Does the new page help you find cards that meet your spending patterns?  What can we do to make the page better?  Please comment below.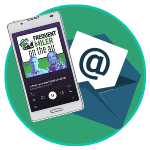 Want to learn more about miles and points?
Subscribe to email updates
 or check out 
our podcast
 on your favorite podcast platform.