When I tell people what I do for a living (I blog about rewards credit cards and frequent flyer miles), the first question they usually ask is how it's possible to make money doing so.  And so I've publicly answered that one: My job? I blog. Here's the answer to your next question…
Then, once that answer has been digested, the next question is usually some variation of "what is the best credit card?" or "which credit card should I get?"  And the answer to that is "it depends".
The Best Credit Card: It Depends
The best credit card for you depends upon your situation, your goals, things you value, and much more.  Even if we limit the focus to which card offers the best rewards, there are countless right answers.  Some people value elite status perks above all else.  To others, those are meaningless.  Some value the ability to cheaply book international first class flights.  Others fly only domestic, or not at all.  Some love hotel chain free nights.  Others want to stay only in mom & pop B&Bs.
And once you know which types of rewards you want, there are still many angles to consider.  Are you looking for a one time big signup bonus?  Or, do you want to earn lots of rewards from ongoing spend?  If the latter, do you spend a lot at stores where credit cards offer bonus points?  How much will you likely spend altogether?
Resource pages help answer the question for you
Yesterday I completely re-wrote an old resource page: Best Big Spend Bonuses.  The page now lists my picks for the best rewards available through high spend.  And, if you disagree with my picks, there's a table at the bottom of the page with all cards from our database that offer perks for big spend.  If you're thinking of spending big on a credit card, there should be something of interest for you in that list.  Here are other resource pages that can help…
Are you looking for a quick infusion of rewards?  If so, you should be looking for the best signup offers.  Here are a few pages that can help:
Are you looking for the best rewards for spend?  If so, check these out:
And if those pages aren't enough, I recommend joining our Frequent Miler Insiders Facebook Group.  There, you can ask others in the community for their suggestions of what's best for you.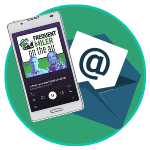 Want to learn more about miles and points?
Subscribe to email updates
 or check out 
our podcast
 on your favorite podcast platform.