There are two different flavors of Hyatt Free Night certificates associated with the Hyatt Visa credit card. One of them is awesome. The other is not actually even free.
The first type of certificate are the ones you get as a signup bonus after completing $1,000 in spend when you apply for the Hyatt Visa. You get two of them, good for one night each at any Hyatt in the world. This includes Hyatts that cost a gazillion dollars a night and look like you might possibly run into the Duchess of York in the hallways.
The second type of certificate is the one that arrives each year when you have a Hyatt Visa card, roughly around the anniversary of when you first applied for the card. It serves as a distraction from the $75 annual fee that appears very shortly thereafter.
This would actually be a pretty great deal if this annual free night could be used just like the original signup bonus nights. Sadly, the anniversary night is limited to only category 1-4 Hyatt hotels. Granted, if you travel regularly you can probably find decent value for this certificate without too much effort, but it's not a home run by any means.
However, the biggest downside with both of these types of certificates is their expiration dates. They both carry a 1-year expiration, which means they have to be used (not just booked, but actually used) within one year of being issued.
Now, in the past this expiration restriction has been a little loosey-goosey. Hyatt would routinely allow you to extend the anniversary certificates by at least 30 days. And if you called the Hyatt Gold Passport line enough times, you could usually find an agent who would be willing to extend the all-powerful signup bonus certificates, especially if you had a specific redemption in mind (i.e.: "I was really hoping to use these at the Park Hyatt Sydney for my grandmother's 148th birthday, is there anything you could do to help?")
But unfortunately there are new rules, and even more unfortunately you won't be able to talk your way around them anymore. There is also one very small upside to the new rules, which will at least allow you to get some value out of your free nights, even if you can't find time to use them before they disappear.
No more extending expiration dates.
As most readers know, last December Hyatt made a significant upgrade to their IT systems which resulted in most Gold Passport activity (redemptions, upgrades, etc.) being unavailable for 4 full days. Hyatt.com has always been a notoriously terrible and unreliable website, but after being down for 4 days of upgrades, I'm pleased to report it is now a mostly notoriously terrible and unreliable website.
That being said, Hyatt has managed to make a few recent website improvements. They now show online availability of Points + Cash inventory and offer the ability to book upgrades to club rooms online with points. So that's good. I'm sure Hyatt's IT team is very proud of their recent work and if they ever manage to make it through an entire week without the website being down for several hours, they'll probably nominate themselves for a Webby award.
In any case, the flip side of these IT improvements is that the expiration dates of Hyatt free night certificates are now hard coded into the computers. Which means agents no longer have the ability to change or extend them even if they might otherwise be willing to do so.
So for both types of Hyatt free night certificates, the rule is now consistent and identical to the new Diamond Suite Upgrade rule — you must use the free night (not just book, but complete the stay) by the expiration date. No exceptions. Boooo.
But hang on, because if your certificates are going to expire without being used, you may have one other option…
Converting free nights to points for Diamond and Platinum members.
The following info (and the new expiration rule described above) comes directly from the Hyatt Gold Passport Concierge on Flyertalk who is an official company representative, so it's safe to assume this is policy and not subject to the whims of phone agents.
It is extremely important to keep in mind the different types of free night certificates when considering this option. If you have any anniversary free night certificates that you cannot use before they expire, you are unfortunately out of luck. They cannot be extended or converted to points.
However, if you have any of the signup bonus free night award certificates and you cannot use them before their expiration, you may be able to convert them to Hyatt Gold Passport points if you meet either of the following criteria:
If you are a Diamond member, either from a trial offer or having completed 25 stays/50 nights in the last 12 months, you can convert each unused free night certificate to 20,000 Hyatt points.
If you are a Platinum member from having completed 5 stays or 15 nights in the last 12 months (the Platinum status awarded from the credit card does not count), you can convert each unused free night certificate to 10,000 Hyatt points.
Note that if you choose this option to convert your certificates to points, you will have to wait until after the certificates have expired in order to do so. However, do not wait too long as you have only 90 days after the expiration to call and get them converted to points. So it's essentially a 90 day window to get it done.
The old policies were better, but no longer apply.
Before the start of 2016, there were different (and better) rules in place for what you could do with Hyatt free nights to convert or extend them. You may find old information floating around the intertubes, but regrettably all of those more favorable rules are null and void and should be ignored. As of January 2016, the info in this post is the current official Hyatt policy and IT upgrades make it impossible for agents to override them.
I understand why Hyatt made some of these recent changes, especially the one that newly limits Diamond Suite Upgrades which had in practice been usable almost a year past their stated expiration. But not having the option to extend the expiration date by even 30 days is unduly harsh.
Frankly, my own Hyatt Visa anniversary is upon me and I'm seriously considering canceling the card, even though it would effectively mean I'd probably never be able to get it again if Chase does in fact extend their 5/24 rule to all their cards next month. But I figure if I can live without Hyatt Diamond status, I can live without the Hyatt Visa too. Besides, didn't I hear something about an increased limited time bonus on the SPG card?…

Loading ...
Other Recent Posts From The "Bet You Didn't Know" Series:
Unlimited Ticket Changes on Virgin America For $25
A Map of Walmart MoneyCenter Kiosk Locations
Retrieving Online Itemized Receipts For Rental Car Tolls
Find all the "Bet You Didn't Know" posts here.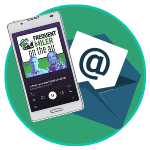 Want to learn more about miles and points?
Subscribe to email updates
 or check out 
our podcast
 on your favorite podcast platform.