Update: Reminder that this deal ends tonight (7/31/19) and is the best bonus we've seen this year on buying LifeMiles.
Avianca LifeMiles is offering a sale on miles through One Mile at a Time with a bonus of up to 145%. That brings the cost per point as low as 1.35 cents per point. What's more, you'll earn credit card rewards as though it is airline spend, so you could earn as much as 5x with cards like the Citi Prestige card or the Amex Platinum card.
The Deal
Register, then buy Avianca LifeMiles with a bonus of 105%-145% (depending on the quantity purchased)
Direct link to OMAAT post (see that post for their link to the promo)
Key Terms
Must register first, then buy miles (note that the landing page says "subscribe", which is being used here to mean "register")
Must purchase between 7/16-7/31/19
The miles must be purchased in multiples of 1,000.
The minimum miles to purchase per transaction is 1,000 LifeMiles.
The maximum miles to purchase per transaction during this promotion is 200,000 LifeMiles.
The maximum miles that a member can receive during the promotion, including applicable bonuses is 490,000 miles minus the miles that the member has previously purchased in 2019 and their respective bonuses. The purchase transaction cannot be made if the amount of miles to purchase and the corresponding bonus, including all miles purchased in 2019, including the bonuses, exceed the 490,000 miles limit, unless the amount of miles to receive without applying the promotional bonus is less or equal to 490,000 miles, in which case, the transaction will be processed but no bonus will be granted, giving such warning to the member.
See promotion page for full terms
Quick Thoughts
There are a few different levels in this promotion and your bonus (and therefore cost per mile) vary depending on how many you buy. Here are the ranges and rates in cents per mile:
Buy 1,000 to 10,000 miles, get a 105% bonus = 1.6c net cost per mile
Buy 11,000 to 50,000 miles, get a 115% bonus = 1.53c net cost per mile
Buy 51,000 to 100,000 miles, get a 135% bonus = 1.4c per mile
Buy 101,000 to 200,000 miles, get a 145% bonus = 1.35c per mile
Keep in mind that you're earning the bonus on top of the miles you "buy". In other words, buying 1,000 miles is really buying 2,050 miles since you'll get 105% bonus miles on top of the initial 1,000 if that makes sense.
At the top end, if you buy 200,000 miles, you'll get a 145% bonus for a total of 490,000 miles. That would cost you $6,600, so it's not at all cheap. I personally wouldn't buy that many miles speculatively.
On the other hand, with the current LifeMiles Star Alliance sale on flights to/from Asia, that's enough miles to fly six people one-way (or three people round trip) in Air China First Class between new York and Beijing. First class for $1,100 each way is probably pretty stellar on that route. With some business class routes to and from the US on sale for 64K each way, you could get more than 7 one-way business class tickets, which could work out to be a great deal for business class (and I've seen some instances where you could fly in business class for the mid 50K's if you tack on a long economy class flight for a mixed-cabin award).
Since Avianca LifeMiles processes the purchase of miles directly, it counts as airfare spend for the purpose of category bonuses, so choosing a credit card with a good bonus on airline spend couple yield you thousands more points/miles.
All that said, I'm not particularly enthused about the lower end of the bonus scale here. That's because Avianca ordinarily gives you the opportunity to pay for award tickets using either the full number of miles necessary or some combination of cash and miles. I've previously noted that even on cheap awards, it is possible to buy miles at a rate of about 1.5c per mile just by dragging the cash and miles slider around. In other words, you can probably buy miles for about the same price during the booking process unless you're buying 51K miles or more. Of course, you do need miles in your account in order to choose cash & miles, so this could help you achieve that end, and when you take into account earning 5x on the purchase from your credit card, this might be a worthwhile deal after all. Also keep in mind that Avianca LifeMiles is an Amex transfer partner, Capital One transfer partner, and Citi transfer partner, so it's pretty easy to put together the miles for an award….though the fact that Avianca sells these miles so cheaply always makes me hesitate a bit on transferring.
It's also worth mentioning that some readers have expressed concern over Avianca's financial situation. I'm not sure that the financial difficulties affecting the Avianca divisions in Brazil and Argentina have any influence on Avianca Colombia, but I can see where some would have some concern. I personally don't buy or transfer miles unless I have a near-immediate plan to use them, so Avianca's finances don't keep me up at night. Personally, I think buying miles is safe — but I wouldn't buy them right now for a trip I intend to take in 2025. To each his own.
H/T: One Mile at a Time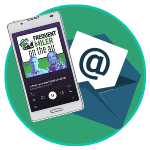 Want to learn more about miles and points?
Subscribe to email updates
 or check out 
our podcast
 on your favorite podcast platform.