Earlier this week, the Capital One Premier Collection was quietly launched. Stoked to be a competitor in the luxury hotel booking space, the Premier Collection is a subset of hotels bookable through the Capital One Travel portal that come with benefits that will instantly feel familiar to those who have long used programs like Amex Fine Hotels & Resorts, Chase Luxury Hotel & Resort Collection, Hyatt Prive, and the many other hotel preferred partner booking platforms. It appears that this may be something of a "soft launch", where the tool went live despite being not-quite-ready for prime time. At least, I hope that's the case. Capital One appears to be going for a program that is a differentiator rather than a copy-cat of other similar programs — but the product thus far seems like it isn't quite finished yet.
Capital One Premier Collection Basic Details
As had been previously announced, the Capital One Premier Collection is Capital One's foray into the luxury hotel booking platform space for cardholders of its ultra-premium Capital One Venture X Rewards Credit Card. Those booking through Premier Collection will enjoy benefits that have become familiar to those aware of hotel preferred partner booking platforms:
Complimentary breakfast for two each day
Free WiFi
A $100 experience credit to use during your stay
Room upgrades when available
Early check-in and checkout when available
Earn 10x miles on Premier Collection bookings
Unlike Amex's Fine Hotels & Resorts, late checkout is not guaranteed through Capital One's program but is rather offered "when available", though this otherwise seems very much on par with what one would expect when booking through that program. Capital One is being twice as generous with regard to return on spend with 10x miles on Premier Collection bookings.
A key differentiator that Capital One promised when they announced this tool is that it would always be possible to use the $100 "experience credit" toward dining. That would differentiate the program from other luxury hotel booking platforms where the $100 credit can often be used toward dining but in some cases is limited to spa services or might be replaced altogether with a benefit like airport transfers or a dinner in the hotel restaurant. Knowing that you could always count on the $100 credit to be a dining credit would certainly be a value-add if Capital One can pull it off (but can they? more on this later).
The Premier Collection can now be accessed by Venture X Cardholders upon logging in to Capital One Travel. Eligible cardholders see a "Premier Collection" tab to the right of the usual tabs for flights, hotels, and rental cars.
From a first glance, the program looked promising. Furthermore, one of the things that will make the Premier Collection particularly interesting is the fact that Venture X cardholders will be able to use their annual $300 in travel credits toward Premier Collection bookings. Given the additional benefits, that could certainly work out to be a nice deal.
Upon first glance, there are some things to like — if Capital One intends to smooth things out around the edges.
Capital One Premier Collection offers limited destinations (for now?)
What stood out right away is how the selection of both locations and properties within locations was far more limited than what one would typically find via Amex Fine Hotels & Resorts, Virtuoso, and other similar programs.
I kicked off my search with cities where I often find inexpensive Fine Hotels & Resorts options or where I know there are sometimes luxury hotels for budget prices: Las Vegas (zero Premier Collection hotels), Abu Dhabi (zero Premier Collection hotels), Dubai (zero Premier Collection hotels), Cancun (zero Premier Collection hotels), Bangkok (one hotel, but I tried many dates and didn't find a single date where it was available), Thailand in general (only one other hotel in all of Thailand and similarly no availability on any sets of dates I tried), Singapore (one hotel, an Intercontinental, but again no dates available). Sensing a pattern here? I even tried Auckland because Greg was just there (zero hotels), Sydney (because it's Sydney!), and a number of other places where I expected to find some options but I didn't. In fairness, I do see a fair amount of coverage in major European cities (but don't venture too far afield: nothing in Budapest, Vienna, Zurich, or Istanbul).
I expect that we may see the footprint expand over time. In fact, there were quite a number of properties I stumbled upon with zero available dates. My guess is that perhaps agreements are still being finalized with those properties or chains about which benefits will be offered and/or there is still work being done integrating booking systems and we will likely continue to see things open and expand over time.
But there is quite a bit of polish that still needs to be applied, even to just the search tool itself.
For instance, I searched "Santorini" and it said there were no Premier Collection hotels. Thinking that maybe they have a city name instead of an island name listed, I tried Oia (the most popular tourist town in Santorini). Again, the search tool told me nothing. So I started typing "Greece" and I found that "Greek Islands" was an autocomplete term. It seemed a little nutty to me that I'd have had to have known to search "Greek Islands" to find…..several hotels in Oia, Santorini….
I'm no programmer and so I have no frame of reference as to what goes into building search tools, but that feels like not-quite-ready-for-prime-time development. At least I know not to give up if my first search comes up empty.
In all of Canada, I found one hotel. It's in Québec, but not Québec City and you wouldn't find it if you searched for Québec. Instead, you'd need to search for "North Hatley" or "Canada" to find the Manoir Hovey, which looks like a lovely little lakeside hotel that I'd never find if I hadn't given up on searching city names and gone to just searching "Canada". And note that unlike Amex's tool, you can't actually search all of Canada, you can just type it in the search box and see what it autocompletes and then pick a city (and I should note that some cities that pop up, like Toronto shown below, don't appear to actually have anything bookable yet).
I assume that Toronto will have something in the Premier Collection and that cities that don't even pop up via autocomplete (like Montreal or Vancouver) do not yet have properties lined up for the collection, though this is admittedly just an assumption at this point.
That's not to say that there are no hotels available through the Premier Collection: there certainly are plenty of cities represented with eligible hotels already, but the program is certainly not a mirror of other similar programs. That has pluses and minuses. Obviously the drawback (at least for the time being) is far less overall selection.
However, what could be an advantage for Capital One Premier Collection is that its hotel selection, for the most part, is quite different than what you will find through other similar programs. It feels like Capital One is building connections with properties that will set it apart from other similar tools, and maybe that will be a positive point long-term.
Hotels seem to be mostly indie brands or lesser-known chains
If you're looking to find a Park Hyatt, you can probably skip the Premier Collection (at least for now). While I did find a few big chain names you'll recognize in my searches, they were few and far between and eclipsed by hotels that appear to be of a "boutique" vibe.
There is a chain called Pendry that is very well represented in the Premier Collection tool around the United States, including in Chicago, where it is the only Premier Collection hotel. While more expensive in some cities, it can be quite reasonable on some dates in Chicago, including if you're looking to celebrate Valentine's Day in the Windy City.
At $165 (plus tax and an additional service fee of $30 due at check-in; I assume this is a resort / destination fee as I did not see it at all Premier Collection hotels), it's probably a reasonable enough deal. It comes to a total of about $223 for the one-night stay, breakfast for two, and a $100 experience credit. Hold that thought on the experience credit for a minute and I'll come back to it.
Other chains I noticed coming up in quite a few cities included "Proper" hotels, Langham, 1Hotel, Preferred Hotels & Resorts and a limited number of Small Luxury Hotels of the World and Leading Hotels of the World. I also saw a couple of Relais & Châteaux hotels. While I've heard of most of those names before, I am not terribly familiar with them since none of them are well-known in loyalty program circles (though obviously Small Luxury Hotels of the World is building name recognition through its partnership with Hyatt as is Preferred Hotels & Resorts through Choice Privileges).
Again, I could see the fact that Capital One has a very different footprint here being a strength for those who would like a breath of fresh air in comparison to the usual luxury hotel booking platforms. On the other hand, I get less excited about boutique hotels than most and I like the idea of potentially earning elite credit / hotel points / getting elite benefits when booking through these luxury hotel booking Platforms (as is typically possible through Amex Fine Hotels & Resorts). Since there weren't many properties in the major hotel loyalty programs, I'm not sure there will be a lot of opportunity to test whether that will be possible here.
I did see a couple of international Intercontinental properties listed in the Premier Collection, but I couldn't find dates where any of them were actually available. That seemed to be a recurring issue: I tried 8 or 10 different sets of dates at numerous hotels in numerous cities where I couldn't find any availability (and I tried both single nights and multi-night stays at various times of year). Hopefully there is just some lag in getting the program launched at these properties and Capital One intends to smooth that out in short order. I assume that the tool was sort of soft-launched this week and that growing pains like this one will be resolved.
One thing I hope they do sooner rather than later is clarify the terms of the "experience credit".
Will the experience credit always apply to dining?
When Capital One first announced that it would be launching the Premier Collection, they had committed that one of the key benefits at Premier Collection properties would be "A $100 experience credit to use during your stay that will always include dining as an option".
However, as it stands, it is not at all clear that dining will always be an option. In fact, the biggest disappoint I had in playing with the search tool was the fact that there is no way to see what the experience credit will be at an individual property.
Those familiar with other similar programs like Amex FHR know that the $100 on-property credit sometimes functions as a general credit that can be used toward dining charges or other things you charge to your room and in other cases it is more limited such as only being available for spa services. Some Amex Fine Hotels & Resorts provide things like round trip airport transportation or a dinner meal instead of a cash credit. Typically, with other similar programs, the details of the "experience credit" are listed on the booking page.
We thought that Capital One had clarified this for members when announcing the program, but at launch that clarity has vanished. Each hotel's page lists Premier Collection benefits and says "Enjoy a $100 experience credit" without further detail.
It is only if you scroll to the very bottom of the hotel page that you will find a small print section with a tiny little "plus" sign at the right that says "What's an experience credit?"
And then only if you click in that area will the text area expand to tell you….well, not much.
The hotel experience credit can be used toward things like meals or spa treatments that are charged to your room during your stay. Qualifying experiences vary by location, and you should contact the hotel directly or ask at check-in to confirm the available options. We recommend making reservations in advance for limited experiences like massages or other spa treatments. See our Capital One Travel Terms & Conditions below for more details.
Essentially, Capital One tells you what an experience credit could be. But if you want to know what it is you can contact the hotel yourself or wait to be surprised at check-in — at which point, what recourse do you have if the hotel says that your experience is a bottle of wine that they mark up to $100? Or a couple of vouchers for a hop on hop off bus tour that only runs on days when you aren't staying? As it stands, this needs more clarity on Capital One's end. I suppose that depending on how you read that paragraph, your takeaway could be that things like meals or spa treatments are always covered, but left open to the interpretation of the property I wonder what limitations might be imposed. Specifically, I don't want to only find out at check-in that a property has decided that "things like meals or spa treatments" means that only offering spa treatments meets the terms (that's both a personal bias since I'm not really into spa treatments and a practical one since those would be subject to availability and you may not even have the opportunity to use them on a one-night stay).
Sure, you could contact the hotel proactively to ask what is included when you book through the Premier Collection. How much should we bet that the average hotel front desk agent who answers the phone today will have ever even heard of Premier Collection? Maybe that's more likely here since most of the hotels weren't names I'd recognized from other preferred partner platforms. However, for those few hotels that do overlap with other programs, we know that the type of experience credit (like whether only for spa services or for dining) can sometimes vary between booking via Amex or Chase for instance, so I would have a hard time feeling sure that a desk agent would know.
I suppose the best way to find out in advance is to make a speculative booking and then contact the front desk to see what your reservation reflects and hopefully the type of experience credit would be noted in the reservation details. But I certainly would rather know the benefits before I book (and to have it in a screen shot in case things change before my stay).
This may be a reflection of how difficult it is to build a program like this: while Amex has years of Fine Hotels & Resorts under its belt, Capital One is launching a brand new program here and it is easy to forget the complexity involved, particularly if the included hotels do not partner with other similar programs. Nailing down exactly what each property will offer, getting that information in the hands of the copy editors who write it and whomever is responsible for publishing it to the booking platform and making sure that there is a mechanism to update and change things as need be probably all requires far more effort than meets the eye on the customer end. But not having yet done that legwork makes the program feel half-finished — and that was exactly my takeaway at several turns while testing the platform this week.
Bottom line
Capital One's Premier Collection luxury hotel booking platform for Venture X cardholders quietly launched this week. There appears to be a lot of promise — from the ability to use the Venture X's annual travel credit to a set of properties you won't necessarily find through other similar platforms, this could work out to be a cool value-add for cardholders. However, at this point, the tool feels half-finished. If it is indeed just launched before the final punch lists have been satisfied and the finishes, well, finished, I think it has the potential to be a differentiator for Capital One rather than a copy-cat of other similar programs. I'm just hoping that they do intend to expand the footprint, get available dates at all of the hotels they are listing, clean up the search tool, and clarify that the $100 experience credit can be used toward dining at every property — because thus far, it's not quite ready for prime time.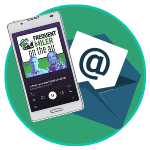 Want to learn more about miles and points?
Subscribe to email updates
 or check out 
our podcast
 on your favorite podcast platform.