Capital One has debuted a beta version of a shopping portal for select cardholders called Capital One Offers. Most stores listed so far are offering 10% back. In many cases, that isn't particularly notable, but there are a couple of standouts — like 10% back at Adorama (which would be a fantastic return on items that are typically price-controlled like Canon and Nikon cameras) or VRBO. This may be an exciting development, though it isn't without a couple of notable "gotchas" in the fine print.
Capital One Offers: How does it work?
Both my wife and I were targeted for this beta, but not everyone will see it. I noticed it for the first time yesterday when logging into my account. This section showed up just below the area that shows your card balance and available credit:
When clicking to view all offers, I see offers for 35 stores. Based on the name at the top "Capital One Offers", I was initially more excited because I assumed that these would work similarly to Amex Offers or Chase Offers where you link an offer with your card and can then stack that return with a shopping portal.
However, it appears that these offers require clicking through Capital One's link based on the information they provide in their frequently asked questions section:
It goes on further to say this under the question about how offers work:
Make a qualifying purchase – Click on the button to continue to the offer. You will be redirected to the merchant's website where you can make a purchase. For your purchase to qualify for a statement credit, you must make the purchase on the merchant's website in the window opened by the Capital One Offers tile, within 24 hours, using your eligible Capital One credit card.
It definitely appears to me that you need to click through the Capital One link, indicating that this works more like a shopping portal than a card-linked offer. Less clear to me is whether or not you'll actually have to use your eligible Capital One credit card to make the purchase. The terms state that, but many portals have terms indicating that you'll earn rewards when paying with one credit card or another, though in practice rewards from a portal are paid out no matter what credit card you use to pay. It is further unclear to me as to what qualifies as an "eligible Capital One credit card". Does that mean the card from which I initially clicked? Any Capital One credit card in my name? A Capital One credit card belonging to anyone?
The page later goes on to answer "How is my statement credit calculated?" like this:
You will receive a statement credit based on the rebate percentage in the offer. The statement credit will be calculated using the subtotal amount of your purchase, excluding taxes, shipping, credits, additional fees, and the costs of third-party items such as gift-wrapping, packaging, insurance or warranties.
Again, the fact that it is calculated using the subtotal of your purchase excluding tax and shipping rather than the amount charged to your card (which would include tax and shipping) indicates to me that this will probably operate like any shopping portal (which means that purchases with a non-Capital One credit card may work despite what the terms say).
Interestingly, unlike credit card rewards, which typically post to your Capital One account within 3 or 4 days of a purchase posting to your account, the FAQs state that statement credits from Capital One offers will post to your account within 3 billing cycles. Again, that is consistent with shopping portal rewards.
Many of the stores included regularly offer portal rewards in the range of 10% (almost all of the current offers are for 10% back except for eBags, which is at 15% back). However, there are a couple of notable options.
For instance, VRBO is offering 10% back. The highest return on Cashbackmonitor's 15-month rate history is 4%, so the return offered by Capital One looks like it would potentially be great if you're into VRBO.
I wondered if there was some sort of catch there like only offering a return for people listing their homes or something, but the terms looked pretty easy — though they exclude refer-a-friend coupons. I'm not sure how common that type of coupon is or what the value would be.
Earn 10% back when you make an eligible purchase at vrbo.com. Not available on bookings below $20, listing renewals, and refer-a-friend coupon codes that start with "RAF". To earn 10% back, you must be a Capital One cardholder, logged in to your account on capitalone.com or the Capital One® Mobile app, and pay for a qualifying purchase using an eligible Capital One credit card. You will receive your rebate as a statement credit to your Capital One card account within 3 billing cycles. Your account must be open and in good standing at the time the rebate is awarded to receive your statement credit. In the event you have more than one Capital One credit card, we may apply the statement credit to any active account that is open and in good standing. This offer is valid for consumer, non-commercial use only. To make a qualifying purchase, you must click the button above, and then complete a purchase at the selected merchant's site, in the window opened by the Capital One Offers tile, within 24 hours, using your eligible Capital One credit card. Offer is not valid by any other method. Use of other coupons, cash back, or promotional websites after selecting an offer and before making a purchase will invalidate your offer. Offer is not valid in-person or by telephone, and in-store pickup does not constitute a qualifying purchase. Purchases made without first being redirected by a Capital One Offers tile are not qualifying purchases. Rebate is calculated using the subtotal amount of your eligible purchase, which excludes taxes, shipping, credits, and other fees. A statement credit earned through this offer is in addition to any rewards regularly earned with your card. If you return or cancel an otherwise qualifying purchase, you are not eligible for a statement credit.
The key "gotchas"
If you dig deep into the full terms & conditions, which I only found via a tiny link in offer details, you'll find two big "gotchas" that I didn't see addressed in the FAQs.
The first gotcha isn't very surprising — the full terms state that gift card purchases do not qualify for these statement credits:
s. The purchase of a gift card or gift cards is not a Qualifying Offer Purchase
Fair enough — they want you to buy "stuff" instead of gift cards. I think they should make that a lot more prominent in offer terms though, otherwise some cardholders are unlikely to know that those purchases would be excluded.
The second gotcha is potentially a problem for some folks. Statement credits are limited to $1K every 3 billing cycles.
d. Account Credits are limited to a total of $1000.00 per Qualifying Card Account every three (3) billing cycles.
That certainly won't be a problem for most folks, who I wouldn't expect to eclipse $10,000 in purchases through the shopping portal in 3 months. On the other hand, apart from the limitations that some stores like GiftCards.com, GiftCardMall.com, and Raise.com place on how much they offer in portal rewards on purchases, I'm not aware of any shopping portal that limits how much you can earn overall within a specified period.
The group most likely to be affected by that limitation might be any photographers out there. That's because Capital One is offering 10% back on Adorama purchases. Given that name-brand camera equipment is rarely discounted, that could be a terrific return for someone buying a professional camera or lenses. The offer terms state that the offer is for consumer, non-commercial use only, but that's in pretty small print and would seem like splitting hairs in some cases.
Again, I think most people are unlikely to spend more than $3,333.33 per month through merchants offer 10% back, but it doesn't seem impossible either. Most of the stores on offer are department stores or otherwise in the clothing/fashion realm, but I imagine they intend to expand the offerings. Furthermore, since portal rewards will lag behind purchases by a few months, I think it would be really hard to keep track of whether or not you're close to the cap if you are indeed a big spender (and if, like other portals, posting time of portal rewards varies some between merchants).
Bottom line
Capital One has added a beta version of a shopping portal on some Capital One credit cards. Not all cardholders have been targeted, but it might be worth checking out if you have any Capital One credit cards. The selection of stores is pretty limited so far, but the return is pretty good in some cases. I'll keep an eye out for increases / expansions.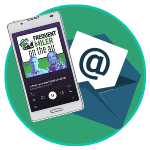 Want to learn more about miles and points?
Subscribe to email updates
 or check out 
our podcast
 on your favorite podcast platform.