Extreme stacking savings on holiday purchases can help increase savings and rewards for spend. With Black Friday, Cyber Monday, and the holiday shopping season approaching, it's a good time to refresh yourself on the various avenues to investigate in order to stack a deal.
Credit Card Category Bonuses + Benefits (Extreme stacking foundation)
The first step of stacking savings on holiday purchases is using the right credit card to take advantage of bonus categories or benefits.
Our best category bonuses page lists the best cards to use for office supply stores, gas stations, grocery stores, and more. Some cards offer specific bonuses for online shopping. For example, the Bank of America Cash Rewards card allows you to select a 3%-back category and one of the options is online purchases. The AT&T Access More card (which is no longer available for new applicants) offers 3x points for online purchases at most retail and travel merchants. Others credit cards provide rotating category bonuses that may be useful for holiday shopping. Here are 2020 4th Quarter rotation category bonuses for some popular cards:
Chase Freedom Flex card (or Chase Freedom card) = 5% back (5x Ultimate Rewards) on Walmart and PayPal purchases (on up to $1500 spent)
Discover IT card = 5% back at Amazon.com, Walmart.com, and Target.com (on up to $1500 spent)
Citi Dividend (no longer available for new applicants) = 5% back at Best Buy and Warehouse Clubs (up to $300 in cash back in bonus categories per calendar year
Even if you don't have one of the cards above, you may still have a card offering a temporary COVID enhancement that's good for increased return on shopping spend. We have maintained an excellent resource for keeping up with the latest changes in our COVID credit card enhancements ultimate guide. Just a few examples that could be relevant for your holiday shopping:
Additionally, many credit cards are offering increased grocery store rewards. In some cases, you may be able to buy gift cards at a store where you earn a category bonus (like at a grocery store or office supply store) and then use that gift card for your holiday shopping. Keep in mind that you may have to deal with the hassle of leftover gift card money and you will give up some of the credit card protections you would get by paying with your credit card directly like extended warranty, price protection, and protection against theft or damage that you may ordinarily get with your credit card (See: Best Credit Card Purchase Protections).
Another place to look for savings is through offers specific to the cards in your wallet. American Express cards offer Amex Offers (See our Current Amex Offers database for current deals you may find). It is often possible to save 10-30% or more with store-specific Amex Offers provided that you have first synced the offer to your credit card in your online Amex login. You must first sync the offer but then in most cases you can shop at your chosen merchant in-store or online (see each offer for full terms).
Similarly, Chase Offers can provide a chance to stack savings on purchases. Like Amex Offers, you'll find these offers specific to your card in your bank login, but recent offers have included things like 10% cash back at Bed, Bath and Beyond or 10% back at Lowe's and more. Keep in mind that Chase often has low maximums (like $5 or $10 back) and the offers must first by activated by clicking them in your online account. Also, while Amex ordinarily counts cumulative purchases (i.e. two $50 purchases may trigger an offer for $30 back on $100 assuming you've synced such an offer from the retailer with which you're shopping), most Chase Offers are available only on your first purchase (i.e. an offer for 10% back up to $10 back will only net you 10% on the first of those two $50 purchases — meaning you'll get just $5 back if you split up your purchases as per the example above). On the other hand, while Amex limits you to adding an offer to a single Amex card, Chase often allows syncing and using the same offer on multiple Chase credit cards. It is again worth noting that these savings are in addition to the rewards earned on your credit card, so they can be a great way to stack savings.
Finally, keep in mind that some credit cards offer merchant-specific benefits and rewards. For instance, the Business Platinum card from American Express ordinarily offers a $100 statement credit for Dell purchases twice per year (once between January and June and once between July and December), but in 2020 it is offering a $200 statement credit for Dell purchases. You need to enroll before making a Dell purchase. The consumer version of the Amex Platinum card (which currently features the most incredible welcome bonuses we've ever seen for new cardholders) includes a $50 statement credit toward Sak's Fifth Ave purchases twice per year (once from January to June and once from July to December). The Chase Sapphire Reserve Card's annual $300 travel credit can be used at grocery stores and gas stations this year, which could be useful for buying a gift card that you use to make a purchase at the merchant of your choice (and that card is offering 3x points at supermarkets on up to $1,000 in purchases per month). Additionally, you can use the rewards earned on your Chase Sapphire Reserve to pay yourself back for purchases at grocery stores at a value of 1.5c per point — meaning that 10,000 Ultimate Rewards points could be used to pay yourself back for $150 in groceries (rather than the usual $100 statement credit for 10K Ultimate Rewards points). You could buy a gift card for a merchant where you wish to shop and then use points to pay yourself back. See Maximizing Chase pay yourself back for more — and note that this has been extended through April 30, 2021.
If you can't earn any category bonuses, you can always look to our guide to the best cards for everday spend.
Once you know which card you want to use, there are additional steps to stack the savings more significantly.
Shopping Portals
The next basic level for extreme stacking savings is using a shopping portal. Shopping portals like Rakuten, TopCashBack, and airline or hotel-specific portals like American Airlines eShopping, Delta SkyMiles shopping, and more can offer a chance to save big or stack valuable rewards.
The basic premise of a shopping portal is that you go to the portal website and click that website's affiliate link to go to the store website where you want to make a purchase (i.e. go to American Airlines eShopping and click the link for Macy's, Dell.com, etc). When you proceed to make a purchase, the shopping portal earns a commission from their affiliate link and they share some of that commission with you in the form of cash back or rewards.
I always use a tool like Cashbackmonitor.com to compare shopping portal payouts from many sites with a few quick clicks (though keep in mind that not all shopping portals are listed there).
It is also worth noting that shopping portals sometimes offer bonuses for meeting specific spending thresholds. At the moment, you could earn a bonus of up to 5,000 airline miles from some airline shopping portals – those bonuses are on top of the earnings from individual purchases. See these posts:
My favorite shopping portal is Rakuten.com. The reason I prefer Rakuten these days is because you have the option of earning cash back or American Express Membership Rewards points. Given that our Reasonable Redemption Value for Membership Rewards points is 1.55 cents per point (and I usually get even better value than that by leveraging the many Membership Rewards sweet spots to fly in business or first class using Amex transfer partners), I view the payouts at Rakuten more favorably than face value. Rakuten often offers new customer bonuses like the current $40 / 4,000 point bonus.
As an example of how a shopping portal can stack with other offers, in the post Extreme Stacking Dell, I showed how it was possible to earn the following on a $599 purchase earlier this year (note that the current Rakuten payout for Dell is much lower at the time of writing this post and some of these Amex Offers have expired, but payouts often change daily and new offers come out all the time so it is worth keeping your eye out for increases):
$200 back in Business Platinum credits (temporary for 2020)
$59.90 back from the 10% Amex Offer (has been available on many Amex business credit cards)
12,000 Membership Rewards points from an Amex Offer (a since expired offer that was good for 12K points with a $599+ purchase)
599 Membership Rewards points from base earning at 1x on the Business Platinum
599 Membership Rewards points from the +1 point per dollar Amex Offer (targeted)
2396 Membership Rewards points from the +4 points per dollar Amex Offer (targeted and since expired)
8.985 Membership Rewards points from 15x at Rakuten (at the time)
Total: $259.90 cash back + 24,579 Membership Rewards points
Again, those specific stacking opportunities are not available today, but reading the post Extreme Stacking Dell will give you an idea of what to look out for in the coming days.
In many cases, you can also stack coupons with shopping portals. Keep in mind that if you click through a shopping portal and use a coupon code that is not provided by the shopping portal, it is possible that you will not earn portal rewards. In practice, I find that most publicly-available coupon codes don't usually invalidate my portal rewards, but targeted one-time use coupons (like those for joining the retailer's email list) sometimes do. In most cases, you'll earn rewards even when you pay with a gift card, so you may be able to buy a gift card for your favorite retailer at an office supply store or supermarket to earn a category bonus and then click through a shopping portal and use the gift card to pay to earn shopping portal rewards.
Another option is buying discounted gift cards online. Many websites and apps offer discounted gift cards or increased rewards (See: Instant Gift Card Deals: Save Money & Get Rewarded). There are some stores that do not provide shopping portal rewards when redeeming a gift card, though that's pretty rare (you should check the terms on the store page of the shopping portal of your choice).
Keep in mind that many shopping portals offer rewards for new customers after making minimum qualifying purchases. See this page for our links to sign up for popular portals.
Card-linked offers like Amex Offers and Chase Offers will almost always stack with shopping portal rewards (provided those offers are for online purchases). And those aren't the only offers linked to your card number that can be stacked. If you really want to go for extreme stacking savings, you need to go a step further.
Card-linked programs
The next layer to stack for extreme stacking savings is card-linked programs. Some airlines and shopping portals and a few mobile apps offer rewards that can be linked to your credit card number, offering an additional layer of stacking savings. These savings can stack with both shopping portals and things like Amex Offers or Chase Offers.
For example, American Airlines offers the Simply Miles program for those with an American Airlines credit card (note that while I believe you need an American Airlines Mastercard to register, you can then link any Mastercard to earn rewards). We sometimes see offers to earn a bonus 1,000 miles or more by spending anywhere from $25 to $200 or more at various merchants like Best Buy, Walgreens, and many more.
The way card-linked offers work is that you provide your credit card number to the card-linked program. The program or app monitors your purchase activity for qualifying purchases and they pay out rewards when you make a qualifying purchase.
An example of such a program that I have used many times is the Dosh app. By linking my credit card with the Dosh app, I automatically earn rewards on qualifying purchases. For example, retailer Plow & Hearth is currently offering 8% back via Dosh. By first linking my credit card number with Dosh, I'll earn 8% back when I make a purchase at Plow & Hearth using that linked credit card. This stacks on top of portal rewards in most cases. For example, the TopCashBack portal is currently offering 8% cash back on Plow & Hearth purchases at the time of writing this post. Therefore, if I first click through TopCashBack.com's link to go to Plow & Hearth and then check out using a credit card linked to Dosh, I'll get 8% back from TopCashBack and 8% back from Dosh. I could then stack even further as per the following example:
Click through from TopCashBack for 8% back at Plow & Hearth
Check out using a Dosh-linked credit card for 8% back
Use a Citi card with the 5% bonus for online purchases activated (this is valid Nov 24-30th)
If that Citi card is the Citi Prestige card, I could also stack with 5x points for online purchases
That could be 21% back and 5x points in the example above — no small savings. TopCashBack even lists a coupon code for 15% off an order of $100 or more — and I could stack that, too. In other words, on a $100 order, I could get the following:
$15 off (15% off coupon code) for a net cost of $85
$6.80 back from TopCashBack
$6.80 back from Dosh
$4.25 back from Citi (assuming the 5% back promo)
5x points (for the Citi Prestige temporary online bonus)
That's a net cost of $67.15 and I'd earn 425 points on the purchase (worth around $6 according to our Reasonable Redemption Value for ThankYou points). Stacking savings like that can add up.
Card-linked offers can also be good for shopping in-store to earn some rewards on those in-store purchases. Some popular card-linked programs include:
There are actually many more of these programs. In some cases, rewards earned from card-linked offers can even stack when they run on different platforms. See this excellent resource from Doctor of Credit for more card-linked programs.
Extreme Stacking Bottom line
Extreme stacking savings via a combination of credit card rewards, shopping portals, card-specific offers, and card-linked savings programs can really add up to big time savings on holiday purchases and/or valuable rewards that can be leveraged for travel or cash back. Stacked further with temporary COVID credit card enhancements, the chance for significant savings multiplies. The difficulty can be in remembering to check each of many programs for stacking savings opportunities, through some cost-conscious consumers may enjoy the thrill of the hunt for bargains as much as the savings themselves. And given that we use these tools to win at the games we play, the thrill can be in knowing that you have increased opportunities to travel the world in comfort and style in more normal times.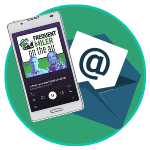 Want to learn more about miles and points?
Subscribe to email updates
 or check out 
our podcast
 on your favorite podcast platform.