My first credit card was with Capital One. I long ago picked up some nondescript Capital One credit card that offers a paltry 1.5% cash back everywhere, but unlike the Capital One® Quicksilver® Cash Rewards Credit Card (which also earns 1.5% cash back but rightfully has no annual fee), my GarbageCard (surely it has some other name that is less fitting) came with a $39 annual fee. I long ago should have torpedoed this card as the lame duck it is, but whether it is sentiment or a desire to hold on to an older account, I've kept it alive much to the opposition of everything I'd recommend to a reader (do as I say, not as I do). However, I'm at least kind of glad I held on to it because it recently led me to discover that I have other options — as well as which options I've sadly missed the boat on.
The garbage card
It's worth repeating quickly that the Capital One card I have is basically the same as the Quicksilver card, it just charges an annual fee. That makes it horrible. There are a number of credit cards on the market that offer 2% cash back everywhere with no annual fee and plenty without an annual fee which offer either even higher cash back rates in the first year or ongoing rotating categories. Paying $39 per year for the honor of earning 1.5% cash back is ridiculous. Thanks to the fee, if I spent $2,000 on this card every month ($24K per year), I'd only earn a net 1.34% cash back ($360 earned at 1.5% – $39 = $321 net on $24K). That's a lousy return.
As you might guess, this card sees little action. It is rarely in my wallet and only gets a purchase or two per year to keep it active. Truthfully, it shouldn't have gotten that much action given that it's costing me $39 a year to keep a card that's no good. I should go on that Card Talk show for an intervention sometime.
For some barely explicable and totally indefensible reason, I've held on to this lemon for longer than I should. It was time to make lemonade.
A reader question sends me down a rabbit hole
A few weeks ago, we received a question from a reader about the Capital One® Venture® Rewards Credit Card that became our Question of the Week on the Frequent Miler on the Air podcast. The reader had a Venture card a few years ago and wanted to know if or when it would be possible to get a welcome bonus on the card again.
This was a question that I couldn't immediately answer off the top of my head. Thankfully, I don't have to memorize application tips like that because we keep that type of information in the "Application Tips" section on any of our individual card pages. For example, if you go to our Capital One Venture card page (which you can always find by clicking "Best Offers" at the top of any page on Frequent Miler and then finding the card you want), you will see this application tips section:
Capital One Application Tips


6 month rule: Must wait 6 months after applying for a Capital One card before applying for another one.


2 card limit: Conventional wisdom and user experience has been that you can have at most 2 Capital One consumer cards, but according to application terms it may be possible to have up to 5. You may be limited to 2 of their rewards cards. Note that this limit does not apply to Capital One co-branded cards like the Kohl's charge card.


Get Same Card Again: There is no known rule against getting the same card and bonus again even if you still have the card open.


Hard inquiries usually get issued through all 3 credit bureaus



To check application status, call (800) 903-9177 or (877) 277-5901
If denied, call reconsideration here: (800) 625-7866
As you can see, Capital One has no known rule about getting the bonus on the same card again, even if you still have that card open. This means that our fair reader should have no problem getting the bonus again — if he/she can get approved by Capital One (which is no small feat for anyone who has more than a couple of other credit cards).
However, I'll admit that the wording in our application tips left me with less confidence than I'd like — does no known rule mean that there is indeed a rule, but we just don't know it since no rewards card enthusiast has been able to test the theory?
I decided to check out Doctor of Credit's resource page titled, "22 Things Everybody Should Know About Capital One Credit Cards". Through that resource, I found some specific data points indicating that it is indeed possible to get the bonus on a second Venture card even while you have one open.
However, I learned a couple of other interesting things from digging into that resource. Spoiler alert: There are some parts of that guide that are out of date, so there are some inaccuracies, but it remains loaded with some interesting information.
Capital One allows product changes online
The piece that initially stuck out to me was that Doctor of Credit reports in that resource that Capital One allows product changes under some weird rules that are not understood. This much we've known for a bit: we've heard data points from readers over the past couple of years who had seen product change options offered when logging into their accounts. On the other hand, when we'd called Capital One several years ago about a product change, we were told that they don't offer them and the only option was to apply new.
However, I learned from that Doctor of Credit resource that it is possible to check for product change options available online. Here is the link to log in and check to see if you have any "upgrade" options.
I was pleasantly surprised to see that I was indeed targeted to "upgrade" my card, with several key options.
Again, that was a nice surprise: I could keep this old account open and save myself a phone call to ask for an annual fee waiver each year with the QuickSilver card! Truth be told, while I've called and gotten the fee waived successfully a few times on the $39 card (and also on my wife's Venture card), I've also forgotten to do so a number of times. Getting rid of that annual fee altogether without having to cancel sounded good to me. To be clear, in most instances, I would highly recommend closing this account. Since Capital One limits how many cards you can have with them at one time, it would ordinarily make more sense to free up a Capital One slot for a future welcome bonus (if that ever becomes possible again). However, I want this particular account for its age – so a no-fee option sounds good even if the card is subprime and won't get increased usage.
I already have a VentureOne account — and my particular VentureOne account is endowed with a special ability to redeem Capital One miles at a value of 1.4c per mile toward $900 gift cards from several hotel chains. I have no interest in messing with my VentureOne account or in creating any potential confusion down the road should I want to close one, etc. I am not going to product change my GarbageCard to the Venture One.
Note that if you have more than one Capital One account, there doesn't appear to be any way to switch accounts to see if you have upgrade options on more than one Capital One card. My wife and I each have a couple of Capital One accounts and each of us could only see product change offers for one account.
However, I was also intrigued by the possibility of the Capital One Venture card. At first glance, the Venture card doesn't make sense in my situation. My wife has the Venture card and that's the card on which we earn Capital One miles. Since Capital One allows you to transfer miles to anyone else with a miles-earning credit card (with no annual caps), we simply use her Venture card and then she calls Capital One periodically to transfer the miles to my Venture One card so we can redeem for a gift card.
However, there were a couple of reasons why the Venture card still appeals to me as a product change option:
It would be much more convenient if I earned our Capital One "miles" on my own card: then I could move those miles online to my old VentureOne account for my favored gift card redemptions. This would eliminate the need for my wife to make a phone call. Anyone with a "Player 2" in the household who doesn't love calling banks can appreciate this.
Capital One cards now offer referrals, so I could potentially negate the fee with a single referral. Additionally, Capital One has waived the fee upon request on my wife's Venture card nearly every year.
To that second point: the Doctor of Credit reference page says that Capital One does not have a referral program, but that is out of date: they do indeed have a referral program. At the time of writing, Venture and VentureOne cards offer a $100 referral bonus per new cardholder referred (up to $500 per year). Spark cards offer $200 per referral up to $1,000 per year. You can find your referral link within your account by clicking the cog that says "I Want To…" and then finding "Refer a Friend" under "Benefits and Rewards".
The ability to refer friends certainly won't be a game-changer for most Capital One cardholders in this hobby since many of your credit card enthusiast friends likely won't be eligible for a Capital One card anyway. On the other hand, for someone with a college-age child, referring that child for a Capital One card might be a good way to get them started with rewards cards while earning a little reward for yourself. My situation as a blogger is obviously unique, but there are probably some limited scenarios where readers can pick up a referral on a Capital One card.
Note also that the conventionally-held belief that one can only have 2 Capital One credit cards also appears to be out of date as the application terms on their cards state you would be ineligible if you "have 5 or more open credit card accounts with Capital One." I don't know anyone with that many Capital One accounts, but according to some comments it is indeed possible to be approved for more than 2 depending on which type of cards you have (it may be that you can only get 2 of their more premium cards but could also have older credit builder type cards). Whenever looking at older resources, it makes sense to check for recent comments as they sometimes hold additional information.
Reallocating Capital One limits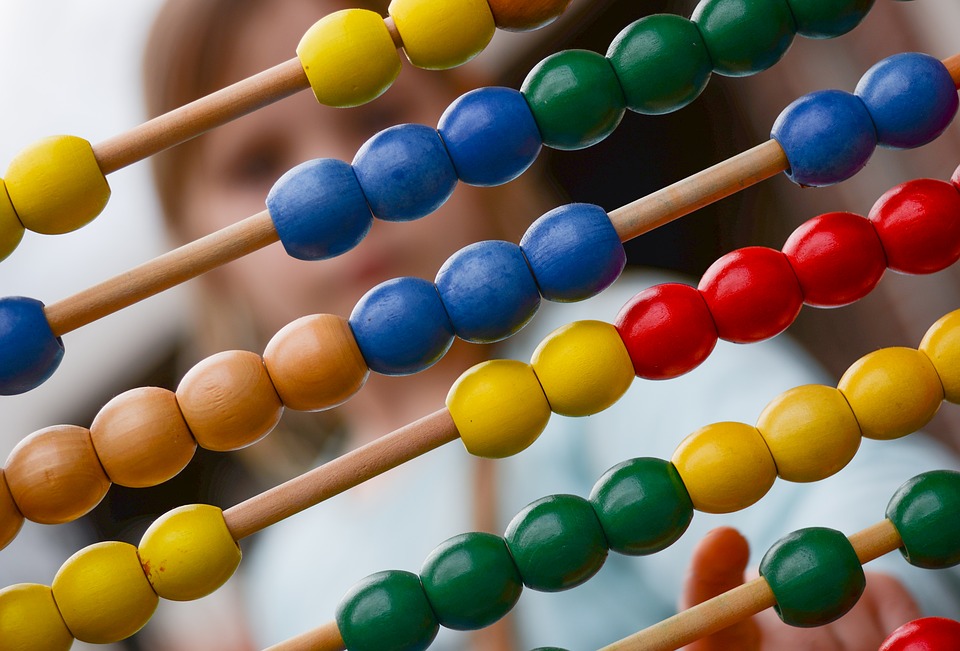 In my case, in an ideal world, I would upgrade to the Venture card and then move my wife's remaining Capital One miles to my account and cancel or product change her Venture card. We don't need two Venture cards within the household.
Unfortunately, there's a snag with that plan: as this GarbageCard was my first account, it has a relatively meager credit limit — about a third of the limit on my wife's Venture card. Since we've found the Marriott gift card redemption to be very useful (it paid for all of our food for 5 days at the St Regis Bora Bora last year), we have been in the habit (at least pre-pandemic) of using the Venture card pretty regularly. My lower limit would be a drag.
As fate would have it, I opened my other Capital One account (my VentureOne card) after having opened cards with other issuers, so it has a much more useful limit — ironic since the 1.25 "miles" per dollar spent rewards structure means that I feel a little disgusted with myself even when using it for the annual pack of gum to keep the card active.
I was therefore quite excited when I saw in Doctor of Credit's list of 22 things to know that Capital One allows the reallocation of credit limits online, self-serve. I had the perfect plan: I would upgrade to the Venture card, move over most of the limit from my VentureOne card, and cancel or product change my wife's account. Boom.
Unfortunately, when I went looking for the ability to reallocate my credit limit online, I couldn't find it. Alas, when I went to the comments on the Doctor of Credit post about doing so (which you can find here), I saw several data points indicate that Capital One removed the ability to reallocate credit limits at all — whether online or over the phone with an agent — last fall. A day late and a dollar short – story of my life. If only I had discovered this a year ago, I'd have implemented this plan and been on easy street.
By that point, I had gotten excited about a master plan that would simplify my life and I was searching for another way to make this thing work. I realized that I have one other option: I could request a credit limit increase on my GarbageCard (which can be done online) and then, if successful in getting a useful limit, I could product change to the Venture card and proceed with the plan to cancel or product change my wife's card.
In normal times, that would sound like a decent plan. In a pandemicky world where issuers are all tightening up considerably (a recent Premium Rewards application was very slow in being approved), I wasn't sure that I wanted to bother requesting an increase. Doctor of Credit reports that a credit limit increase is a soft pull, but data points there also indicate that Capital One generally wants to see activity on the account to approve a credit limit increase. As noted, I certainly haven't been exercising this card with any regularity.
My fear at this point is requesting a credit limit increase and getting a still-undesirable limit. Doctor of Credit reports that you can ask for an increase once every six months, so I'd be locked out from requesting another increase until early next year. Given that my wife's account has seen periodic automatic credit limit increases with increased usage of her card, I think I'd likely have a shot at a more meaningful limit increase if I spent a few months exercising the card. Of course, it's a catch-22: I don't want to exercise the card for 1.5% cash back (especially not since I have the Bank of America Premium Rewards card on the way and soon enough I'll have the ability to earn 2.62% cash back everywhere).
What will I do?
There is no question that what I probably should do — and what I would recommend to any reader who asked — is either cancel the card or product change to the QuickSilver card to save myself from any future dilemma with this card. On the other hand, thanks to my unique situation as a blogger, I might be able to mitigate the annual fee with a couple of referrals if I upgrade to the Venture card. Upgrading would give me a reason to exercise the card some now, which in turn might ease my path toward a more useful credit limit. I'm leaning toward the upgrade to the Venture card but haven't yet made up my mind.
Regardless, I was pretty excited to find that I have easy options online. While Amex does offer targeted upgrades on its cards (sometimes with upgrade bonuses), I'm not aware of another issuer that allows product changes to be done online in a self-serve fashion. Unfortunately, I'm not sure that it's possible to "downgrade" via the online product change option. The screen showing card options is labeled as an "upgrade" screen, though my wife's VentureOne card (she has both the Venture and VentureOne) was eligible to "upgrade" to the Quicksilver card — which is more of a sideways move in my opinion.  Still, the ability to make any changes in this regard on your own without having to make a phone call and listen to a long disclosure is a win in my book.
Keep in mind that "upgrading" your card will not qualify you for a new cardmember bonus on that card (for instance, if I upgrade to the Venture card, I will not be eligible to earn the new cardmember bonus on that upgrade). However, given that Capital One does allow you to get the same card and bonus again, you aren't locking yourself out of a future bonus with an upgrade.
I think this product change ability will most likely be most useful for people like me who have an old GarbageCard of some sort that we want to switch to one of Capital One's more modern no-fee offerings. If you are in shoes like mine, it is most certainly time to take out the trash. The dilemma left for me is whether to replace the bag with the generic brand (Quicksilver) or to upgrade to a Venture card. Since my wife's Venture card annual fee won't post for a while, I'm not in an immediate pickle, but I will likely make the change sooner rather than later for convenience sake (and to get on the path to more spending if I take the Venture option). Either way, I'm glad to save a phone call doing so and was happy to learn that it could be done online easily even if my master plan couldn't quite work as simply as I'd like.