There's a new transfer offer for Cathay Pacific Asia Miles that has an interesting twist on the usual incentives. Usually, transfer bonuses are offered by credit card programs to a specific travel rewards program (ie, Amex Membership Rewards to Asia Miles), but this time the bonus is being offered by Cathay Pacific directly for points redeemed from multiple credit card (finance) partners.
Since this promotion is issued directly from Asia Miles, you won't see it when you go to the credit card rewards pages to transfer points and registration is required with Asia Miles before transferring. The bonus has two tiers: if you convert points into less than 30,000 Asia Miles, you'll get a 10% bonus. If you convert points into more than 30,000 Asia Miles, you'll get a 15% bonus.
The Deal
Cathay Pacific is offering up to a 15% transfer bonus when converting credit card points into Asia Miles. The bonus is tiered as follows:

Convert points for under 30,000 Asia Miles and receive a 10% bonus
Convert points for more than 30,000 Asia Miles and receive a 15% bonus

Expires 11/12/22
Key Details
The "More Miles More Rewards" Offer (Rest-of-the-world) ("Promotion Offer")
provided by Asia Miles Limited ("AML") is valid from 13 September 2022, 00:00 to
12 November 2022, 23:59 (GMT+8), both dates inclusive ("Promotion Period").
2.t
Points to Asia Miles
15% Earn 30,000 Asia Miles or above by converting
Points to Asia Miles
iv. Eligible Members convert Points to 30,000 Asia Miles or above can enjoy
Mileage Renewal. Mileage Renewal is subject to relevant terms and
conditions. Please click here to learn more.
Finance partners outside of Hong Kong ("Eligible Finance Partners" ) refers to
partners featuring under "Other Partner Credit Cards" at the Asia Miles website >
select your "Location" > select "Earn Miles" > select "Finance & Insurance" under
"Ways to earn" > Click on "Other Partner Credit Cards")
There is no limit to the number of conversions and number of Points that can be converted within the Promotion Period.
Quick Thoughts
While the transferred points should post fairly quickly, the terms say the the bonus miles could take up to 10 weeks, so don't count on using the extra 10-15% as part of a redemption anytime soon.
Given the long wait and the relatively small bonus amount, this will mainly be useful for folks topping off for specific awards or for those who need to combine points from multiple programs in order to reach an award. The problem is that the extreme wait for the bonus means that you probably can't use it for any availability that you see now.
While this specific promotion isn't terribly attractive (in my opinion), this is the second time this year that Asia Miles has offered this multi-partner bonus and I love the concept. Hopefully we're see more of it in the future.
We have added this to our current point transfer bonuses.
Best Uses for Asia Miles
Oneworld Multi-carrier award:  Asia Miles can be used for terrific value on a round-the-world trip (RTW) using a Oneworld multi-carrier award. Oftentimes, a RTW award can end up being 50% or more cheaper when compared to the mileage cost of booking the included legs individually. You can see the Asia Miles Oneworld multi-carrier chart here to get an idea of pricing. Most RTW itineraries will price between 165,000-210,000 Asia Miles.
There are a few rules, the nuts and bolts are as follows:
You can use two different Oneworld airlines if Cathay Pacific is not one of the carriers in the itinerary.
You can use three or more Oneworld airlines if Cathay Pacific is one of the carriers in the itinerary.
Total flight distance cannot exceed 50,000 miles
Maximum of 5 stopovers
Maximum of 2 layovers
Maximum of 2 open-jaws
You must start and end in the same city

Europe on AA: A one-way American Airlines flight from the Midwestern or East Coast U.S. to Europe is 61,000 Asia Miles in business class or 25,000 miles in economy. Flights from the  West-coast are more expensive at 75,000 Asia Miles in business or 40,000 in economy. Taxes and fees one-way are ~$30.
US to Australia on Qantas: Business class one-way from the US to Australia starts at 75,000-90,000 Asia Miles one-way. Flights to Brisbane price out at 75,000 miles, while flights to Melbourne are 90,000 miles. Sydney is 90,000 from LAX and 75,000 from SFO. It's best to use British Airways or Alaska Airlines to search for Qantas award space, then move to the Cathay site if you find availability. Sometimes, it's necessary to call Cathay. Availability can, of course, be very difficult to find and taxes and fees one-way are ~$420-450.
Southern South America on AA or LATAM: Business class one way from the US to Chile, Brazil and Argentina is 50,000 Asia Miles one-way on AA or LATAM. Traditionally, it was best to use British Airways or Qantas to search for award space, but LATAM availability on BA has become tricky, either showing phantom availability or none at all. Some folks have found better luck searching for space on ExpertFlyer. Taxes and fees one-way are ~$30.
Early Oneworld availability: Cathay Pacific opens up award bookings 360 days before departure, as opposed to 331 days for American Airlines. This can allow you to reserve award seats using Asia Miles almost one month before AAdvantage members.
Things to Know
How to find awards: Search for available space at AsiaMiles.com (you'll need to create a free Asia Miles frequent flyer account to search). For some awards, it can be easier to locate space on BritishAirways.com first.
How to book awards: Book online at AsiaMiles.com for Cathay Pacific, British Airways, Iberia, Qatar, Qantas, Alaska and Finnair. All other partners or complex itineraries (and some awards for the previous carriers) should be booked via phone (Asia Miles U.S. office is 866-892-2598).
Key warnings: Fuel surcharges are moderate depending on route and origin, but can be $200-$400 on some carriers.
Transfer from: Amex, Bilt, Capital One, Citi, Marriott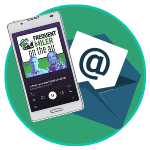 Want to learn more about miles and points?
Subscribe to email updates
 or check out 
our podcast
 on your favorite podcast platform.