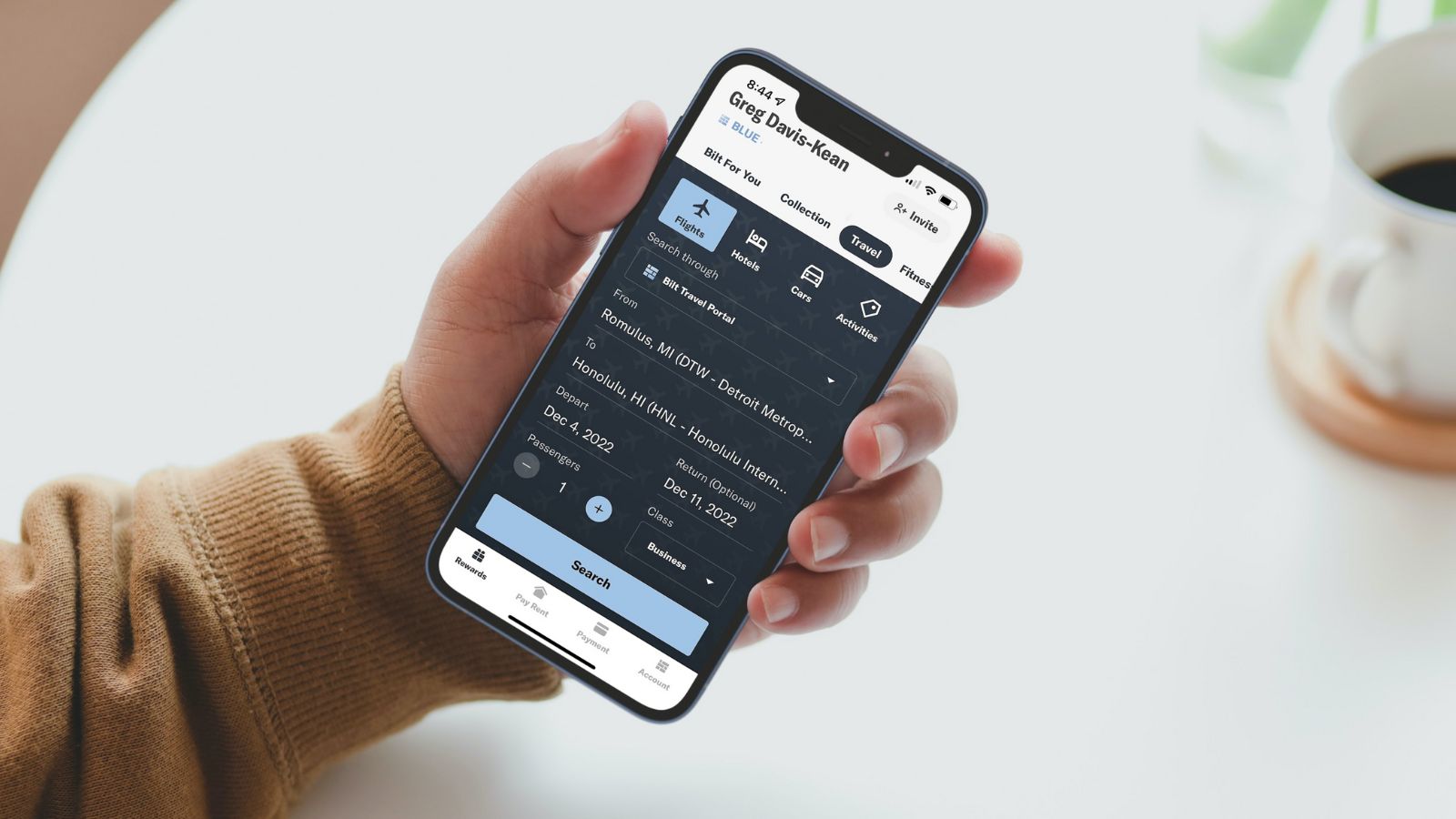 Bilt Rewards points are transferable to many airline and hotel partners. Below you'll find a complete list of Bilt transfer partners as well as quick tips for best uses.
Tips
Don't transfer yet: Don't transfer until high value awards are available and you are ready to book them. Transfers are one-way only.
Your Bilt miles may be more valuable as-is: If you find cheap airfare, it's likely that it would cost you fewer Bilt Rewards points to pay for the flight through Bilt's online booking portal, where you can get 1.25c er point in value.
Beware of transfer minimums: Most programs allow transfers in increments of 1,000 points, but Bilt offers transfers in increments of 2,000 for base-level Blue members.
How to transfer: Within the Bilt app, go to the "Travel" tab and scroll to Bilt Loyalty Partners. Select a program, link, and transfer points.
Current Transfer Bonuses
If Bilt Rewards is running any transfer bonuses, details will appear here:
| | |
| --- | --- |
| Transfer Bonus Details | End Date |
Bilt Transfer Partners: Hotels
Rewards Program
Best Uses
Bilt Transfer Ratio
(and transfer time)
Hyatt
Use for Hyatt free nights, free suite nights, lounge upgrades, or suite upgrades. Hyatt points are often worth at least 1.5 cents each, but they're sometimes worth far more. Bonus: award nights are not subject to resort fees.
1 to 1 (~1 Minute)
IHG
IHG dynamically prices their awards and sometimes offer very good value. IHG credit cards can increase value: IHG Select Card (no longer available to new applicants) offers a 10% rebate on awards. IHG Premier, IHG Premier Business, and IHG Traveler Cards offer fourth night free on award stays.
1 to 1 (~1 Minute)
Bilt Transfer Partners: Airlines
Rewards Program
Best Uses
Bilt Transfer Ratio
(and transfer time)
Aer Lingus Avios
Iberia offers very low award prices on their own flights. Round trip partner awards can offer good value under some circumstances as well. Fuel surcharges are often lower when booking with Iberia rather than British Airways. It's possible to move points (Avios) between Iberia, British Airways, Aer Lingus, and Qatar.  See also: Avios Sweet Spots for Award Tickets.
1 to 1 (~1 Minute)
Air Canada Aeroplan
Redeem for Star Alliance flights and/or flights with Air Canada partners (such as Etihad). No fuel surcharges; $39 CAD award booking fee; 5,000 points to add stopover on one-way award. See: Air Canada Aeroplan: Everything you need to know.
1 to 1 (~1 Minute)
Air France KLM Flying Blue
Monthly Air France Promo Awards often represent very good value. Air France miles can be used to book Sky Team awards, including Delta awards. Air France often offers very good business class award pricing between the US and Europe & Israel.
1 to 1 (~1 Minute)
American AAdvantage
Best for AA's web special awards or for partner awards such as Cathay Pacific business class, Qatar business class, Etihad first class, etc. AA no longer charges change or cancellation fees on awards.
1 to 1 (1 Day)
British Airways Avios
While flights on British Airways itself often incur outrageously high fuel surcharges, many BA partners charge low or no fuel surcharges. Excellent value can be had in redeeming BA points for short distance flights. It's possible to move points (Avios) between Iberia, British Airways, Aer Lingus, and Qatar. See also: Avios Sweet Spots for Award Tickets.
1 to 1 (~1 Minute)
Cathay Pacific Asia Miles
Cathay Pacific has a decent distance based award chart, but they no longer allow stopovers longer than 24 hours. Cathay Pacific Asia Miles can be a good option for booking American Airlines flights with a distance based award chart, especially if other OneWorld Alliance miles aren't available. For long distance flights, it is possible to reduce the cost of first class by adding on a business class flight. See this post for details.
1 to 1 (~1 Minute)
Emirates Skywards
The best use of Emirates miles has been to fly Emirates itself. Unfortunately fuel surcharges can be steep. See: Emirates Sweet Spot Awards - First class from 30K miles round trip.
1 to 1 (~1 Minute)
Hawaiian Miles
Hawaiian Airlines' award prices tend to be quite high, but there are some not-terrible uses: fly to neighboring islands for 7.5K miles, fly first class round-trip from Hawaii to South Pacific islands for as few as 95K miles, fly first class round-trip from Hawaii to Australia for as few as 130K miles.
1 to 1 (~1 Minute)
Iberia Avios
Iberia offers very low award prices on their own flights. Round trip partner awards can offer good value under some circumstances as well. Fuel surcharges are often lower when booking with Iberia rather than British Airways. It's possible to move points (Avios) between Iberia, British Airways, Aer Lingus, and Qatar.  See also: Avios Sweet Spots for Award Tickets.
1 to 1 (~1 Minute)
Turkish Airlines Miles & Smiles
Miles & Smiles offers a number of awesome sweet-spot awards including 7.5K one-way anywhere within the US, even to Hawaii. Many awards cannot be booked online but can be booked via phone or email. See: Turkish Miles & Smiles Complete Guide and Turkish business class sweet spots from the US.
1 to 1 (~1 Minute)
United MileagePlus
United offers free award changes, and free cancelations 30+ days before departure. Like Avianca and Aeroplan, United never charges fuel surcharges for awards. Unfortunately, United charges many more miles for international first class awards. Good uses of miles include United's Excursionist Perk awards and (sometimes) dynamically priced United economy awards.
1 to 1 (~1 Minute)
Virgin Atlantic Flying Club
Virgin Atlantic offers a few great sweet spot awards including ANA first class between the US and Japan for as low as 55K points one-way; and US to Europe on Delta One business class for 50K points one-way. See: Best uses for Virgin Atlantic points (Sweet Spot Spotlight).
1 to 1 (~1 Minute)