Last week I highlighted three cards that seem to offer "The best rewards for $50K spend" based on their first year increased point earning signup offers: the Amex Blue for Business Card, the Discover It Miles Card, and the BB&T Spectrum Rewards Visa. Update: Some of these offers have expired.
The BB&T Spectrum Rewards Visa appears to offer a way to get 4.05% cash back in the first year (based on spending over $50K in the first 3 months).  But, according to readers, that may not be the case.
For review, here's what I previously wrote about the card:
The BB&T card offers 3% cash back in the first 3 months of card ownership.  It also offers a standard 5% annual bonus on rewards earned, plus another 30% bonus if you spent $50K or more.  These bonuses combine to 4.05% cash back if you spend $50,000 or more in the first 3 months (as long as you leave the card alone after that).  While that's a great deal for those who can easily spend $50K in 3 months, it is unfortunately limited to residents of Alabama, Florida, Georgia, Indiana, Kentucky, Maryland, New Jersey, North Carolina, Ohio, Pennsylvania, South Carolina, Tennessee, Texas, Virginia, West Virginia, and DC.
But, one reader says that the 30% year-end bonus is only applied to "base earnings" and not to the full 3% earned in the first 3 months.  Justin wrote:
The BB&T card is actually 3.45% not 4.05% if you wait for a full year.

Source: Me, I waited the full year.

The 30% annual relationship bonus is on base points, but amazingly the 5% bonus for spending over $50k is based off all points. So Math is 3% + .15% (3%*5%) + .30% (30%*1 (not 3)) = 3.45
Assuming Justin is correct, this means that the card at best earns 3.45%, not 4.05%.  That's still excellent for non-category spend, but it's significantly less than I expected.
It gets worse…
Two readers report that their cards were shut down before they could earn the annual 5% and 30% bonuses.  So they were stuck with just 3% cash back…
I churned the BBT card hard for 3 months and made a good chuck of cash back rewards. 6 months later when it was barely being used, BBT shut my account down because I was deemed a risk so no yearly bonus.
And Shawn wrote:
I'd advise caution regarding the BB&T card. I surpassed 50k in spend during the three month initial promo period. However, near the end of the third month, the account was frozen for review and later closed. Based on my experience, if you put any substantial amount of spend on this card, they'll probably elect to close it to avoid paying out any bonuses at the end of the first year.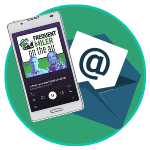 Want to learn more about miles and points?
Subscribe to email updates
 or check out 
our podcast
 on your favorite podcast platform.