In December of last year, I unveiled a new page on this site:  Top 10+ Credit Card Offers. This is a sorted list of all of the best credit card offers that we track.  Cards are sorted in descending order by estimated first year value.  By default, only the top 10 are shown, but you can easily click "Next" to see more.
Update: The offer below has expired.
I visited the page yesterday expecting to see the new SPG 35K offers in the top 10.  After all, I highly value SPG points, especially now that they can be converted 1 to 3 to Marriott.  And, other than higher spend requirements, the current 35K offers match the best ever public offers for these cards.  But, to my surprise, the SPG cards were not in the top 10!
The list is fully automated based on current signup offer details, first year annual fee, estimated Reasonable Redemption Values, and more.  So, just like anyone else, I need to browse the Top 10+ Credit Card Offers page to see what's there…
Top 10 Cards Today
The Top 10 list will dynamically change over time as credit card offers change, or as we modify Reasonable Redemption Value calculations.  But, as of the time of writing, here's the Top 10 list:
No surprise here.  The card's 100,000 point signup bonus plus $300 in travel credits is hard to beat.  If you can get approved it's a no-brainer.  Unfortunately, the 100K offer is only available in branch, and only until March 12th.
This Chase business card offers an 80,000 point signup bonus.  I recommend signing up in-branch for this one.  One of the best ways of getting approved is to go in-branch to see if you are pre-approved.  Plus, by applying in-branch they'll waive the first year annual fee.
An oldie but goodie.  50,000 points + 5,000 points for adding an authorized user.
This card has a 70,000 point in-branch-only signup bonus.  With points worth about 1.15 cents each towards airfare, that makes the signup bonus worth around $800.  The card is available only to those who live in a select few states and is intended only for high net worth individuals.  CNB allows up to 3 free authorized user cards and each one gets its own $250 annual airline fee credit!  To conservatively model the first year value we assumed that the new cardholder would have just one authorized user.  Airline fee credits were valued at 90% of face value (e.g. 90% of $250 = $225, so with two cards = $450).  For more details about this card, please see: Crystal Visa Infinite: The best card you can't get.
Amex has decreased the offer from 100K to 75K and increased the already huge spend requirement from $15K to $20K.  But, surprisingly, this offer remains high on the list.  Note that this is the only card that makes Membership Rewards points worth 2 cents each towards most airfare.  And, of course, Amex Platinum cards come with a slew of awesome perks.
This one made the list with its current public 50K point offer even though targeted 75K offers are common.  The fact that the card offers valuable Membership Rewards points with no first year annual keeps this one in the top 10.  Despite that, I recommend waiting for a larger targeted offer.
Even though this card offers a signup bonus of up to 75,000 points, it's appearance in the top 10 list is questionable.  After all, many blogs have written about how relatively worthless Virgin Atlantic miles can be (mostly because they add huge fuel surcharges to awards).  But, Virgin Atlantic miles can be used to book Delta awards with no surcharges and often at extremely competitive rates.  And, of course, they can be used to book Virgin Limited Edition properties such as Necker Island.  Still, I wouldn't recommend this offer unless you have specific plans for using Virgin Atlantic miles.
Chase is currently offering 60,000 bonus points for the Southwest business card.  If you can qualify for two new Chase cards, this is a good time to sign up for two different Southwest cards.  If you earn 110,000 Companion Pass qualifying Southwest points early in 2017, you'll be able to add a companion for free to all of your Southwest flights for the rest of 2017 and all of 2018!  Points earned from the Southwest credit cards (including signup bonus points) qualify.  Points transferred from Chase Ultimate Rewards do not qualify.
This card owes its appearance on the Top 10 list to its unique limited time signup bonus.  In addition to offering 10K Membership Rewards points after first purchase, Amex is offering 10X points at U.S. restaurants the first six months (up to $2K in spend), plus 2X on all purchases the first year (up to $50K in spend).  If you're a big spender, this offer can result in a ton of points.  Unfortunately, this limited time offer is set to expire tomorrow (Wednesday Feb 22 2017).  See also: The best rewards for $50K spend.
Both personal versions of the Southwest credit card are currently available with 50K signup offers, but this one made the top 10 list because its annual fee is a bit smaller than the Premier version ($69 vs $99).
Where are the SPG 35K offers? Update: That offer has expired.
At the time of this writing, the SPG personal card is in the #12 spot (just after the Avianca Vuela Visa Card 60K offer).  And the SPG business card is found all the way down at #17 (due to its larger spend requirement).  Between the two, you'll find the Merrill+ 50K offer, the other Southwest 50K offer, and the two Delta Platinum offers (thanks in part to their $100 statement credits).
It's worth noting that there are 5 business cards in the top 10.  If we had a way to filter to just personal cards (I should work on that…) we would find the SPG personal card in 7th place.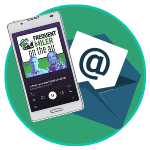 Want to learn more about miles and points?
Subscribe to email updates
 or check out 
our podcast
 on your favorite podcast platform.