Doctor of Credit has published a memo that Chase sent out to their employees which stated that, as of yesterday, customers can no longer sign up for a second Sapphire card.  Previously it was possible to sign up for both the Sapphire Preferred and Sapphire Reserve cards in order to get both signup bonuses.
With the new rules, if you already have multiple Sapphire cards, you can keep them.  But if you have one Sapphire, Sapphire Preferred, or Sapphire Reserve card, then you can't get another.  That alone isn't a big deal.  The problem is for those hoping to get a signup bonus for the Sapphire Preferred or Sapphire Reserve when the got the bonus for the other card within the past 24 months…
The last bullet in the memo is the killer.  It says "If an account is closed, a customer will not be eligible for any Sapphire-branded credit card if they have earned a cardmember bonus on a Sapphire-branded product within the past 24 months."
A possible loophole?
Let's say you signed up for the Sapphire Reserve last year and were hoping to soon sign up for the Sapphire Preferred to get a second signup bonus.  You would now have to close or product change the Sapphire Reserve before applying for the Sapphire Preferred.  The last bullet in the memo says you can't get the Preferred if your account is closed (since you got the bonus within the past 24 months), but it is mum about product changes.  Usually product changes are not treated as closed accounts.
So, it may be possible to product change your Sapphire Reserve to a Freedom card (you probably have to change it first to a no-fee Sapphire and then to Freedom), and then apply for the Sapphire Preferred.  I seriously doubt that would work, but at least the memo doesn't appear to explicitly disallow it.
To get a second bonus, your best bet is to wait until 24 months have passed after the last bonus, then cancel or product change your Sapphire to a Freedom card.  Then apply for your new Sapphire card.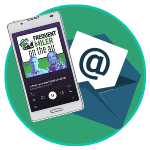 Want to learn more about miles and points?
Subscribe to email updates
 or check out 
our podcast
 on your favorite podcast platform.