Update 3/11/23: We have received multiple reports from readers who recently applied through a referral for the 75K offers successfully getting matched to the 90K offers. Readers have reported success via both phone and secure message. This would make the referral offer very attractive if you are referring another player within your household. Again, the way that would work is that, in a two-player household, Player 1, who has an Ink card, refers Player 2 to an Ink card. When Player 2 is approved, Player 1 would earn 40,000 points and Player 2 would be set to earn 75,000 points with the Ink Business Cash or Ink Business Unlimited offers. Then Player 2 should reach out to Chase to ask whether they will match the current 90K offers. That could be a great deal.
Chase has updated the referral offer for the Chase Ink Business Preferred and Ink Business Cash Cards: you can now earn 40K Ultimate Rewards points per referral up to 200k total points.
Unfortunately, the referral offer doesn't match the best public offer on the card of 90K points for spending $6,000 in the first 3 months (that is due to end shortly). Instead, it refers to a lesser 75K offer, which I imagine is what the public offer will drop to once the 90K offer sunsets.
The Deal
Earn 40,000 Ultimate Rewards points for each business owner you refer who is approved
Earn up to a total of 200,000 bonus points per year from referrals
The person you refer gets 75K for $6K spend signup bonus offer
Check the Chase Refer-A-Friend site to find your referral link.
Quick Thoughts
This is a terrific offer by itself. The previous offer was for 20,000 points per referral up to a total of 100,000 total points, so this is a massive improvement. That old 20k referral can still be found and it strangely does refer to the 90k offer. Given that, it's a shame that the increased referral links don't currently refer to the best public offer. A 2-player household would still come out 5,000 points ahead (vs using the old 20K referral), but it's not the total win that a 90K+40K offer would be.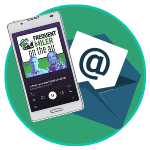 Want to learn more about miles and points?
Subscribe to email updates
 or check out 
our podcast
 on your favorite podcast platform.