In 2012, after setting up an LLC for my blog, I opened a business checking account at a local Chase branch.  Since then, Chase has been my primary bank for both business and personal checking.  Last year, my Chase banker called to invite me to the Chase Private Client program.  For years, my wife had been invited to join the program whenever she logged into her Chase account, but the same didn't happen to me.  Anyway, we had previously ignored her invitations, but I accepted mine.  And, I'm glad I did since I'll soon be 65,000 Ultimate Rewards points richer.
Chase Private Client Benefits
The Chase Private Client website advertises benefits such as having a dedicated team that works with you, exceptional service, and premium banking solutions from JP Morgan.  Those aspects may be nice, but I haven't really taken advantage of them at all.  However, there are a few concrete benefits I've enjoyed:
Fee free checking and savings: No need to worry about keeping a minimum balance to keep the account fee free
ATM fee rebates: Chase rebates non-Chase ATM fees up to five times per statement period
No exchange rate fees for debit card usage or ATM withdrawals abroad
Access to special credit card offers (see below)
The above benefits apply to family members as well.  I realize that there are some banks that offer similar fee-free benefits without having to enter into anything like a private client relationship, but I've found it extremely convenient to have these benefits apply to my primary checking account.  For example, I used to carry a separate ATM card that rebated ATM fees, but now my Chase debit card does that.  Similarly, when traveling, I use my Chase debit card for foreign ATM withdrawals.  Not only is the ATM fee rebated, but there are also no foreign transaction fees.
Private Client has other benefits that may be of interest to some, but I haven't yet had use for:
Fee free safe deposit box
Fee free wire transfers
$750 discount on closing costs for all loans (including mortgages)
Joining Chase Private Client
There is no fee to join Chase Private Client, but they do look for people that could potentially move a lot of money into Chase's banking and investment products.  In other words, if you don't have a high income or large savings and investment accounts, it's probably not worth applying.  However, if you do have a high income, or savings, or you've been maxing out your retirement savings account options for many years, as my wife and I have, then Chase might be interested in you.
The Chase Private Client website offers an easy way to request an invite.  Through this link, you can request to be contacted by email or phone.
Credit Card Offers
One really cool thing about being in the Private Client program is having access to special credit card offers.  Last Friday, I visited my Chase Private Client banker and signed up for the Sapphire Preferred card.  The current public offer for the Sapphire Preferred Card (found here) is 50,000 points after $4K spend in 3 months plus 5,000 points for adding an authorized user.  By signing up through my Chase Private Client banker, I qualified for 60,000 points after $4K spend in 3 months plus 5,000 points for adding an authorized user.  Just like the public offer, the $95 annual fee was waived for the first year.
Breaking the 5/24 rule
In the past year, Chase has frequently denied applications for the Sapphire Preferred and Freedom cards due to having opened 5 or more credit cards (with any bank) in the past 24 months.  This has become known as the "5/24" rule (see this post for details).  This is the reason I now advise everyone who is new to the points & miles hobby to sign up for the Sapphire Preferred card first thing.  The card has a great signup bonus, but it may be more difficult to get the card once you've signed up for a number of other cards.
I, of course, have opened far more than 5 cards in the past 24 months.  In fact, it's not unusual for me to open 5 or more accounts in one day.  Luckily for me, though, it appears that those who are pre-approved for the offer may be immune to the 5/24 rule.  As far as I'm aware, there are at least two ways this can happen: 1) go to a Chase bank and ask if you are pre-approved; or 2) you may receive a targeted invitation to apply.  In my case, my banker was able to tell me that I was preapproved, so he submitted my application.  The application was approved instantly.
My guess is that my Private Client status was the reason I was pre-approved.
The 24 month rule
Chase has another rule that applies to most of their cards.  If you want a new bonus, you can't currently have the card and 24 months must have elapsed since the last time you got a signup bonus for the same card:
If you currently have a Chase credit card, you are not eligible to receive another of the same credit card. If your account is closed, you are not eligible for the same credit card if you earned a new cardmember bonus on that card within the last 24 months.
In my case, I use a spreadsheet to track the date I signup for each card and the date that I cancel (or product change) each card, but I don't track when bonus points are earned (but maybe I should).  In this case, it's been more than 3 years since I opened my previous Sapphire Preferred account, so I knew that I was safe.  In general, bonus points should post no later than 4 months after signup (3 months to meet the spend requirement then wait for statement to close).  So, as long as I signed up more than 28 months ago and no longer had the card, I knew I'd be fine.
65K for my wife too
Chase Private Client benefits extend to family members.  While I met with my banker, I asked if my wife would qualify for the Sapphire Preferred 60K + 5K offer as well.  He looked at her account and found that, yes, she too was pre-approved for that offer.  Awesome.  Now I just need to find a time to drag Mrs. Miler into the branch…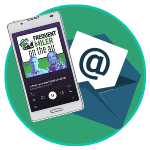 Want to learn more about miles and points?
Subscribe to email updates
 or check out 
our podcast
 on your favorite podcast platform.