One of the best credit card signup offers around also happens to be one of the best point earning cards around: the Chase Ink Plus.  The current signup offer for this card is 60,000 points after $5K spend in 3 months.  If you apply in-branch, the $95 annual fee is waived the first year.
The Chase Ink Plus card earns Ultimate Rewards points.  Ultimate Rewards continues to be my favorite transferable points program (see: Membership Rewards vs. Ultimate Rewards vs. ThankYou Rewards. Which is best?).  At worst, you can redeem points for cash at a rate of a penny per point.  Or, you can book travel at a rate of 1.25 cents per point.  Or, you can transfer points to a number of airline and hotel programs and potentially get much better value.
Beyond the great signup bonus, the Chase Ink Plus is one of my favorite cards because it offers 5 points per dollar in popular categories of spend: office supplies, phone services, internet, and cable.  I highly recommend signing up for autopay with your cable and phone providers and using your Ink card as the payment choice.  That way, you'll automatically earn 5 points per dollar for every bill payment.  Plus, many office supply stores sell gift cards to other merchants.  You can buy those gift cards in-store or online (at Staples.com) and earn 5X for up to $50,000 of spend per card member year with the Ink Plus card.
Do you have a business?
Chase Ink cards are small business credit cards.  You must have a business to apply.  That said, its not uncommon for people to have businesses without realizing it.  If you regularly sell items on eBay, for example, then you have a business.  Similar examples include: consulting, writing (e.g. blog authorship!), handyman services, owning rental property, etc.  In any of these cases, your business is considered a Sole Proprietorship unless you form a corporation of some sort.
Have you ever had the Ink Plus card before?
As with most (all?) Chase signup offers, the Ink Plus offer has the following terms:
This product is not available to either (i) current cardmembers of this credit card, or (ii) previous cardmembers of this credit card who received a new cardmember bonus for this credit card within the last 24 months.
In other words, if you've been a Chase Ink Plus cardholder before, you may qualify for the bonus if you no longer have the card AND if it has been more than 2 years since you received a signup bonus for the Ink Plus card.
In my experience, you can also earn a new bonus if you still have the card and/or if its been less than 2 years, if you apply for the card with a different business.  I'll admit, though, that my experience with getting bonuses for multiple businesses is a couple of years old now, so I can't guarantee that it still works.
How to improve your chances of success
I don't have proof that the following suggestions work, I only have anecdotal evidence.  Despite that, I believe that the following can improve chances of success in signing up for the Chase Ink Plus:
Look for pre-approval / pre-qualification
Apply in-branch
Sign up for a Chase business checking account
Sign up for Chase Private Client
Use an EIN instead of your SSN when entering your Business Tax ID on the application
Do not call if your application goes to pending
Call if your application is denied
Look for pre-approval / pre-qualification
If you're lucky, you may receive mail from Chase telling you that you are pre-approved or pre-qualified for the Ink Plus.  In those cases, you will most likely get the better offer (with no first year annual fee) that is otherwise only available in-branch.  You can also check here for pre-qualified offers from Chase: creditcards.chase.com/prequalified-offers.  That site might only work for personal cards, though.  I don't know.
Apply In-Branch
Signing up in-branch makes sense for two reasons: 1) You may get a better offer (for example, currently the in-branch Ink Plus offer waives the first year fee whereas the public online offer does not); and 2) You might have a better chance of getting approved.  When signing up in-branch, the banker you work with has a stake in the game and will usually argue on your behalf (if necessary) to try to push through an approval.
Sign up for a Chase business checking account
Business checking accounts must be opened in-branch.  At the end of the process, you are likely to receive pre-approved offers for business cards including the Ink Plus.  Go for it.  While pre-approval doesn't ensure final approval, I believe that in this case it does make it very likely.
Make sure to be prepared with necessary documentation and identification.  Chase has a checklist here for sole proprietorships.  Specifically pay attention to the section titled "Business Documentation".  You'll see that in many cases you'll need an Assumed Name Certificate, often referred to as a DBA (Doing Business As).  Usually, you can get the certificate by registering your business name with either your local or state government for a small fee.
Sign up for Chase Private Client
This is another situation where I don't know for sure that it helps with credit card approvals, but I believe it does.  Read all about Chase Private Client here: Chase Private Client and Sapphire Preferred 65K.
Use an EIN instead of your SSN as the business Tax Identification Number
To apply for a business credit card, you'll need a business Tax Identification Number.  Sole Proprietors can use their own social security number as the business Tax ID or they can use their company's EIN.  While either will work, it can't hurt to have an EIN and may help give your business more credibility.  You can sign up for an EIN, for free, from the IRS: Apply-for-an-Employer-Identification-Number-(EIN)-Online.
Do not call if your application goes to pending
This is completely different advice than I used to give.  I used to tell people that if their application isn't instantly approved they should call the bank's reconsideration line to get an instant decision over the phone.  Based on a combination of personal experiences and reader input, though, I now believe this to be bad advice, especially with Chase Ink applications.  When applications go to pending, people frequently find that they get approved without calling.  When people do call, they often get tough analysts who deny the application.
I now see the approval process as going through up to 3 "gates":
Instant Approval (rare)
Automatic Approval, sent by mail (common)
Analyst Phone Approval (rare)
If you're not instantly approved, then calling bypasses gate 2 and (I believe) reduces your overall chances of approval.  Instead, I recommend waiting to get a letter in the mail. Hopefully it will say "congratulations".
Call if you are denied (and call again)
If your application is outright denied (either instantly or by mail), then call Chase's business reconsideration number: 800-453-9719, which is open Monday through Friday during business hours.  There are many cases where analysts have overturned denials over the phone.
The analyst will likely ask a lot of questions.  Make sure your answers match your application.  Also, if you have multiple Chase cards, make sure to let the analyst know that you don't need Chase to extend you more credit.  Tell them that you are willing to move available credit from another card or to cancel another card if necessary.  Be prepared to answer financial questions about your business.  Be prepared to answer questions about why you want the card and how you expect to use it.  There is absolutely nothing wrong with saying that you were attracted by the signup bonus and by the 5X spend categories.
If the analyst doesn't approve your application, call again.  Many people have had luck simply calling a few times until the reached an analyst willing to take a chance on their business.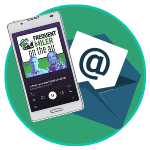 Want to learn more about miles and points?
Subscribe to email updates
 or check out 
our podcast
 on your favorite podcast platform.