Chase has offered targeted spending offers every quarter for the last couple of years and they've returned with another set for Q4 2022 (Oct-Dec) with some potentially excellent spending categories. You can earn 10x at gas stations and 5x at grocery stores and Amazon on up to $1,500 combined spend through the end of the year.
The Deals
Earn 10x points/miles at gas stations & 5x points/miles at grocery stores & Amazon.com on up to $1,500 in combined purchases on Chase cobranded cards.

World of Hyatt Credit Card
Marriott Bonvoy Credit Card, Marriott Bonvoy Premier Credit Card or Marriott Bonvoy Bold Credit Card
Marriott Bonvoy Boundless Credit Card
Ritz-Carlton Credit Card
United MileagePlus Select Card
United Gateway Card
United Club Card, United Quest Card, United Explorer Card, United Presidential Plus Card or United MileagePlus Awards Card
Southwest Rapid Rewards Plus Credit Card, Southwest Rapid Rewards Employee Credit Card, Southwest Rapid Rewards Priority Credit Card or Southwest Rapid Rewards Premier Credit Card
IHG Rewards Premier Credit Card
IHG Rewards Traveler Credit Card
IHG Rewards Select Credit Card
IHG Rewards Classic Credit Card
Disney Premier Visa Card
Disney Visa Card
Aer Lingus Visa Signature Card, British Airways Visa Signature Card or Iberia Visa Signature Card
Aeroplan Card
Amazon Card (10% at gas stations, 3% at grocery stores & restaurants)
Key Terms
Terms below are for the World of Hyatt credit card; terms are similar for other cards.
To be eligible for this bonus offer, you must activate by 12/31/22 11:59 PM ET.
You will earn 10 Bonus Points total for each $1 spent in the gas station category and 5 Bonus Points total for each $1 spent in the Amazon.com and grocery store categories on up to $1,500 in total combined purchases from 10/01/2022 to 12/31/2022.
Total Bonus Points shown is the maximum you will earn on those purchases during the promotion, regardless of what you already earn on those purchases in your rewards program.
For more information about Chase rewards categories, see chase.com/RewardsCategoryFAQs.
The Amazon.com category includes purchases made at Amazon.com (including digital downloads, Amazon.com Gift Cards, Amazon Fresh orders, Amazon Prime subscriptions, and items sold by third-party merchants through Amazon.com's marketplace) and Whole Foods Market (including physical Whole Foods Market and Whole Foods Market 365 stores, and the website accessible at www.wholefoodsmarket.com(Opens Overlay)). The Amazon.com category does not include (i) purchases from merchants using Amazon Pay, (ii) purchases made at international Amazon retail sites (including but not limited to Amazon.ca, Amazon.co.uk, Amazon.de, Amazon.fr, or Amazon.co.jp), or any other website operated by Amazon, (iii) purchases made at international Whole Foods Market sites, (iv) purchases of Whole Foods Market or Whole Foods Market 365 products or services through third-party sites such as Eventbrite, Instacart, Google Express and Shipt, (v) online purchases of Whole Foods Market or Whole Foods Market 365 gift cards (including through buyatab.com), event tickets or classes, (vi) purchases from certain third-party vendors operating at Whole Foods Market sites, (vii) purchases of massage services at any Whole Foods Market site, or (viii) purchases from Spa@Ink, in each case in Amazon's sole discretion. Qualifying Whole Foods Market and Amazon Fresh purchases will only earn the bonus in the Amazon.com category and not in the grocery store category.
Purchases posted to your account with a transaction date during the offer period are eligible for this offer. Delays by the merchant could extend the transaction date beyond the offer period.
Please allow up to 8 weeks after qualifying purchases post to your account for Bonus Points to post to your account. ("Purchases" do not include balance transfers, cash advances, travelers checks, foreign currency, money orders, wire transfers or similar cash-like transactions, lottery tickets, casino gaming chips, race track wagers or similar betting transactions, any checks that access your account, interest, unauthorized or fraudulent charges, and fees of any kind, including an annual fee, if applicable.)
To qualify for this bonus offer, account must be open and not in default at the time of fulfillment.
Quick Thoughts
There's a generic landing page where you can try activating offers for your cobranded Chase cards, but there are also specific activation links available based on which specific cards you have. We've included all those links above because sometimes cardholders aren't able to activate the spending offers when using the generic link, but can when using the registration links that have been set up for specific cards.
These could be particularly useful spending offers for the end of the year given how easy it'll be for many people to max out the $1,500 limit of bonused spend. Note that the $1,500 limit is in combined spend across all three categories, so if you spend $1,500 at grocery stores for 5x you won't be able to earn 10x at gas stations with that same card.
That means spending all $1,500 per cobranded card at gas stations would be the ideal situation. While many people won't need to organically spend that much on gas from October to December, there are a number of gas station chains that sell gift cards and accept credit card payment for those. That includes Speedway, 7-Eleven, Sheetz, Cumberland Farms and more, but do a test transaction first before going all in with $1,500 of spend in case your local store doesn't code as a gas station when making purchases in-store.
If spending $1,500 at gas stations won't work out for you one way or another, at least you can earn 5x at grocery stores and Amazon instead. With grocery stores selling gift cards, the second Amazon Prime Day of the year coming up next week and the holidays coming in November and December, there'll be all kinds of opportunities to rack up that bonused spend before the end of the year.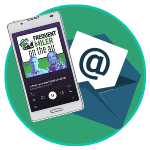 Want to learn more about miles and points?
Subscribe to email updates
 or check out 
our podcast
 on your favorite podcast platform.