No, the headline isn't a typo. Choice Privileges offers some choice choices for budget family travelers heading Down Under. Perhaps describing Choice properties as being "choice" is a bit strong since this is definitely a budget travel option as opposed to a luxury travel option, but when you're looking to fit four people in a room, a two-bedroom suite for 4,000 Citi ThankYou points transferred to Choice Privileges might seem choice indeed.
Strengths and limitations of Choice Privileges
Ask any intermediate or advanced points and miles hobbyists about how Choice Privileges points can be leveraged to good value and they will invariably mention either Nordic Choice properties (you can indeed get great value in Scandinavia and some properties provide free breakfast and dinner) or the Preferred Hotels partnership (Greg has written about the best Preferred Hotels properties bookable with Choice Privileges points). Perhaps if you get a daily reader of blogs like this one or someone who just pays close attention, you'll find someone who will tell you that sometimes you can book any available room for the same award price when using Choice Privileges points, whether that be a penthouse in Princeton or a two bedroom suite in Napa Valley. That can come in really handy in Australia (and New Zealand, too).
But it's important to recognize a few key strengths and weaknesses of Choice Privileges:
Strengths:
Properties often represent decent value for budget-minded travelers
Points can be transferred 1:2 from Citi ThankYou rewards if you have the Citi Premier or Citi Prestige card (that means 1,000 Citi Thank You points = 2,000 Choice Privileges points). If you do not have one of those cards, you can transfer from a Citi Rewards+, Citi ThankYou Preferred, or Citi Double Cash card to Choice Privileges at a rate of 1 Citi point to 1.5 Choice points
Points can easily be purchased for under 1c per point using the cash & points trick (see this post for more detail)
In some (many?) cases, any room type can be booked for the same number of points, whether a basic 1 king room or a suite (note that this is not available at all Choice properties).
Weaknesses:
Quality really ranges from very nice to not very nice
Awards can only be booked up to 100 days in advance (a major program weakness since you can not plan far in advance)
The above recognized, Choice Privileges can come in really handy in some places — particularly if you're looking to travel with a family or perhaps get off the beaten path.
Finding hotels for four guests in Australia with Choice
Australia is a mixed bag when it comes to finding chain hotel properties. You'll find a little bit of everything in Sydney, but if you want to visit the Great Barrier Reef, chain options are far fewer in Cairns. If you're looking to road trip and find a cheap place to sleep in between cities, chains are hard to come by. In general, you can use points in the major cities, but during road trips between Cairns and Brisbane and Melbourne and Sydney, I've been surprised not to find very many chain properties at all in the "in-between" areas.
More frustrating for a family traveler is finding accommodations that officially accept four travelers. For instance, when I search a random date in Melbourne, Australia, I see plenty of IHG properties available. But when I search for rooms that accommodate two adults and two kids, everything in the downtown area is unavailable.
You'll run into the same problem with Hyatt, where standard room awards at the Grand Hyatt, Hyatt Centric, Park Hyatt, and even the Hyatt House and Hyatt Place properties in Melbourne, Australia are only good for up to 3 guests. Marriott has a couple of options that accommodate four, but also several properties that don't.
When we traveled with our first son, there were plenty of times when we reserved a room for two guests and I just messaged the hotel in advance to request a crib and we weren't charged any extra for the baby. And I've mentioned before how Marriott.com sometimes adds an extra charge for kids, but one time at a front desk an employee told me that the hotel had no such fee but rather Marriott just collected that from guests who searched for two adults and two kids (he claimed that the hotel didn't get any part of that extra person fee). I say that to recognize that it is possible that you may be able to book a room for 2 or 3 and put four people in it, but some places will likely be more strict about occupancy.
By contrast, Choice Privileges has lots of options for four guests in Melbourne — like a 2-bedroom suite with rooftop terrace at the Quality Apartments Melbourne Central for 12,000 Choice Privileges points per night (that's 6,000 Citi ThankYou points transferred to Choice).
That specific property doesn't have a great average review rating, but when I scrolled the first page of Google reviews it didn't sound all that bad.
If you'd like something a bit more positively reviewed, there is an Ascend Collection property called Alto Hotel on Burke with a couple of two-level suites for 30K points per night (that's 15K transferred from Citi).
My searches in Australia actually started with me needing to find a hotel near Sydney airport for a night and stumbling on 2-bedroom suites at the Quality Apartments Camperdown in Sydney for just 8,000 Choice Privileges points per night (or 4,000 Citi points transferred).
Reviews of that particular property either said it was filthy and disgusting or clean and tidy (there seemed to be no middle ground), so I didn't choose it. But the fact is that you could essentially rent a 2-bedroom apartment in Sydney for 120,000 Citi ThankYou points per month, which seems like it could be appealing for some budget-minded remote-worker types.
Those looking to get just a bit further afield from the major cities will find Choice to continue to offer options in places where you just won't find many other chains. For instance, in Towradgi, a beachside suburb of Wollongong that's about 50 miles south of Sydney, you'll find the Quality Suites Pioneer Sands, which gets very good reviews, appears to be walkable from the beach, and has 2-bedroom suites for 20K Choice Privileges points per night.
If you're looking to visit Adelaide, you could get a three bedroom apartment at the Quality Apartments Adelaide Central for 20K Choice Privileges points per night (and this property gets 4.2 stars on Google and 4.3 on Choice's site). Photos make it look pretty simple, but if you're looking to stay on a budget and need to accommodate 6 people in your room, transferring 10K Citi points to Choice might not be a bad choice at all.
Head out to Western Australia and the Quality Resort Sorrento Beach, which appears to be oceanfront has a 3-bedroom that accommodates six (in the app it says up to 7 with an extra bed) for 16K points per night.
That property gets 4.3 stars on Google and 4.4 on Choice's site. It does look like you have to cross the road to get to the beach, but that's an inconvenience you might be willing to deal with for a 3-bedroom unit that costs 8,000 Citi ThankYou points per night.
And while many Choice properties may not be luxurious, you'll sometimes find one that looks different than you'd expect based on brand expectations in the US, like this Quality Hotel Colonial Launceston in Tasmania, which looks downright cozy.
Choice has a decent footprint Down Under
If you don't necessarily need space for four but rather for 2-3 people, you'll further find that Choice has a much wider footprint that other chains in Australia. For instance, if you're looking to road trip between Brisbane and Cairns (which many wouldn't find worthwhile, but I'm very glad that I didn't miss the Billabong Sanctuary near Townsville, the Whitsundays near Airlie Beach, and Fraser Island just north of Sunshine Coast!), you'll be much better served with Choice than other options.
For instance, in Mackay (south of Airlie Beach & the Whitsundays), you've got a couple of very well-reviewed properties (yes, an award-winning Econolodge) for very few points.
As you search in smaller areas around Australia, you're much more likely to find properties with Choice than with other major chains. Again, these aren't luxury hotels by any means, but for someone looking to visit Australia with a family on a budget, they could be good options.
And it's not just Australia where Choice has a surprisingly decent footprint, but New Zealand, also. And once again, you'll find properties beyond the major cities. Frequent Miler readers who remember my ill-fated bike ride to nowhere during our 40K to Far Away competition may remember my ~8hr stop in Nelzon, New Zealand, where I rented a bicycle literally next door to the airport (like 20 yards from the end of the airport sidewalk I think). Little did I know that I could have found The Honest Lawyer there in Nelson for 20K Choice points per night.
You're not going to find a Marriott or a Hyatt there. But you will find Tasman National Park nearby. My one regret from the 40K to Far Away competition is not going over budget but rather that I couldn't work get there and back in the time I had because the pictures look gorgeous.
According to Choice Privileges, they have more than 200 properties in Australia and New Zealand. Given the physical size of that area, that may not seem like a lot, but they certainly seem to cover ground in places where you just won't find many other chains.
Bottom line
Choice Privileges isn't known for luxury, but in Australia and New Zealand, Choice Privileges points can provide surprisingly good value, particularly for family travelers on a budget who may otherwise face the need to book two rooms at other hotels. Being able to use Choice points to book nearly any available room at many Choice Privileges properties presents the opportunity to get two and even three-bedroom suites at some Choice properties in Australia. Again, these properties aren't likely to make for hot Instagram shots, but if you're looking to stretch your points to visit a land far away, don't sleep on Choice.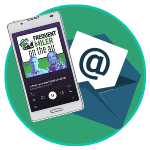 Want to learn more about miles and points?
Subscribe to email updates
 or check out 
our podcast
 on your favorite podcast platform.