Earlier this week, I stumbled on what I think is a pretty awesome sweet spot hotel redemption in the US and I got pretty excited…and then I proceeded to make an absolutely boneheaded mistake. Like, the type of dumb mistake that I'm still cringing about this morning. I'm writing this post in the hopes that it helps those looking to visit Napa Valley save a bunch of points/money while also more broadly helping even those who have no interest in Napa Valley to learn from my mistake as it applies to your own travels. Do as I say, not as I do.
A Napa Valley find
My wife absolutely blew my mind when she surprised me with reservations for The French Laundry for our anniversary. For non-foodies, it's a top gourmet restaurant that is notoriously difficult to book. They release reservations online on the 1st of every odd month for the following two months and sell out lightning fast. I'm shocked and impressed and excited beyond description. She even lined up another family member to come on the trip to babysit the night we go to dinner. I'd say that Wife of the Year 2019 is wrapped up.
My wife secured the most difficult part of our itinerary, so it fell on my shoulders to figure out accommodations for us and our family member coming along. I started with the usual suspects: Hyatt (there's a 25K Andaz nearby), Marriott (the places nearby are all 50K / 60K per night), IHG (45K per night), Hilton (LOL-K per night), etc. I'm sure the Andaz is lovely, but I've come to the conclusion that I'm just not an Andaz guy. Besides, with a need for two rooms, it was honestly just more points than I wanted to spend.
I did just recently get my hands on some ultra-cheap IHG points, but even so the Hotel Indigo would cost $172.80 per night since it's 45K. Paying that much per room per night x 2 rooms for an IHG, where we wouldn't even get free breakfast, didn't excite me either.
Then the other day, I realized I hadn't checked Choice Privileges. I know what you're thinking: nothing says miles-and-points enthusiast like dining at The French Laundry and sleeping at the Econo Lodge.
But stay with me here: there is an Ascend Collection hotel in Napa, California (less than 10 miles from The French Laundry) that really looks more like a beautiful B&B. And it's 12,000 Choice Privileges points per night and includes free breakfast and apparently a free wine hour in the evenings.
Note that if you don't have at least 6K Choice Privileges points in your account, you'l see an error message rather than being able to see the available room types:
The good news is that Choice Privileges is a 1:1 Amex transfer partner. Since I generally find Membership Rewards easier to earn than Chase Ultimate Rewards (though that might be changing), I'd be much happier to transfer 12K points per night to book this than 25K per night for the Andaz.
But it gets better.
Some Choice hotels make all room types available for awards
A surprising benefit of the Choice Privileges program that I often forget because of its inconsistency is that many hotels will allow you to book just about any room type for the cost of a standard award. Whereas most hotel loyalty programs limit you to booking a "standard" room on points or others allow you to pay more points or cash for a better room, some Choice Privileges properties will let you book a suite for the same award rate as a regular room.
The Hotel Napa Valley apparently allows you to book any room for the same 12,000 points — even the two-bedroom 1 King and 1 Single Bed suite that has a full kitchen and looks more like an apartment in a home than a hotel room.
The photos of that room look pretty nice:
The cash rate for that suite during our dates was $341/nt plus tax, so 12K points per night sounded stellar. I needed a 3-night reservation, so 36K points would save me $1,036 plus tax over the cash rate (though in fairness there were rooms available from $265 per night, so I probably wouldn't have ponied up for the suite). The second room I was booking (also a suite, but just 1 king bed) was a bit cheaper, but still north of $300 per night. Again, solid value.
But it gets better.
Choice Privileges Points Plus Cash
Choice Privileges also has Points Plus Cash awards, and contrary to the direction taken by most programs these days, they are a stunning value in a case like this. That's because the same hotel costs just 6,000 points per night plus $45. For any of those room types above.


I instantly realized that, while I like keeping cash in my pocket and all, it would be dumb to transfer over 12,000 points per night when I could alternatively pay 6K + $45 per night. With points plus cash, I'd essentially be paying $45 to keep 6,000 Membership Rewards points each night. Since our Reasonable Redemption Value for Membership Rewards points is 1.55c each, that seemed like a no-brainer.
In the interest of clarity, think about it as a single room for 1 night to start. I could either:
Transfer 12K Membership Rewards points and have a free room for 1 night
Transfer 6K Membership Rewards points and pay $45 for 1 night
Again, I'd basically be paying $45 to keep 6K Membership Rewards points. Even if you only value Membership Rewards points at $0.01, that's a no-brainer: I'd be paying $45 to save $60 worth of points. I think most of us would value the 6K points even higher.
Since I actually needed two rooms for 3 nights, that's a total of 6 room nights, so my grand totals would be either:
Transfer 72K Membership Rewards points to stay for "free"
Transfer 36K Membership Rewards points + pay $270
When put that way, it really seemed like a no-brainer: I'd be paying $270 to keep 36K Membership Rewards points. To put that in context, that's enough points to fly Iberia business class one-way between New York, Boston, or Chicago and Madrid during off-peak season (they sometimes even run specials as low as 25,5K one-way). I flew Iberia in business from Madrid to New York a few months ago. It was definitely worth more than $270 to me.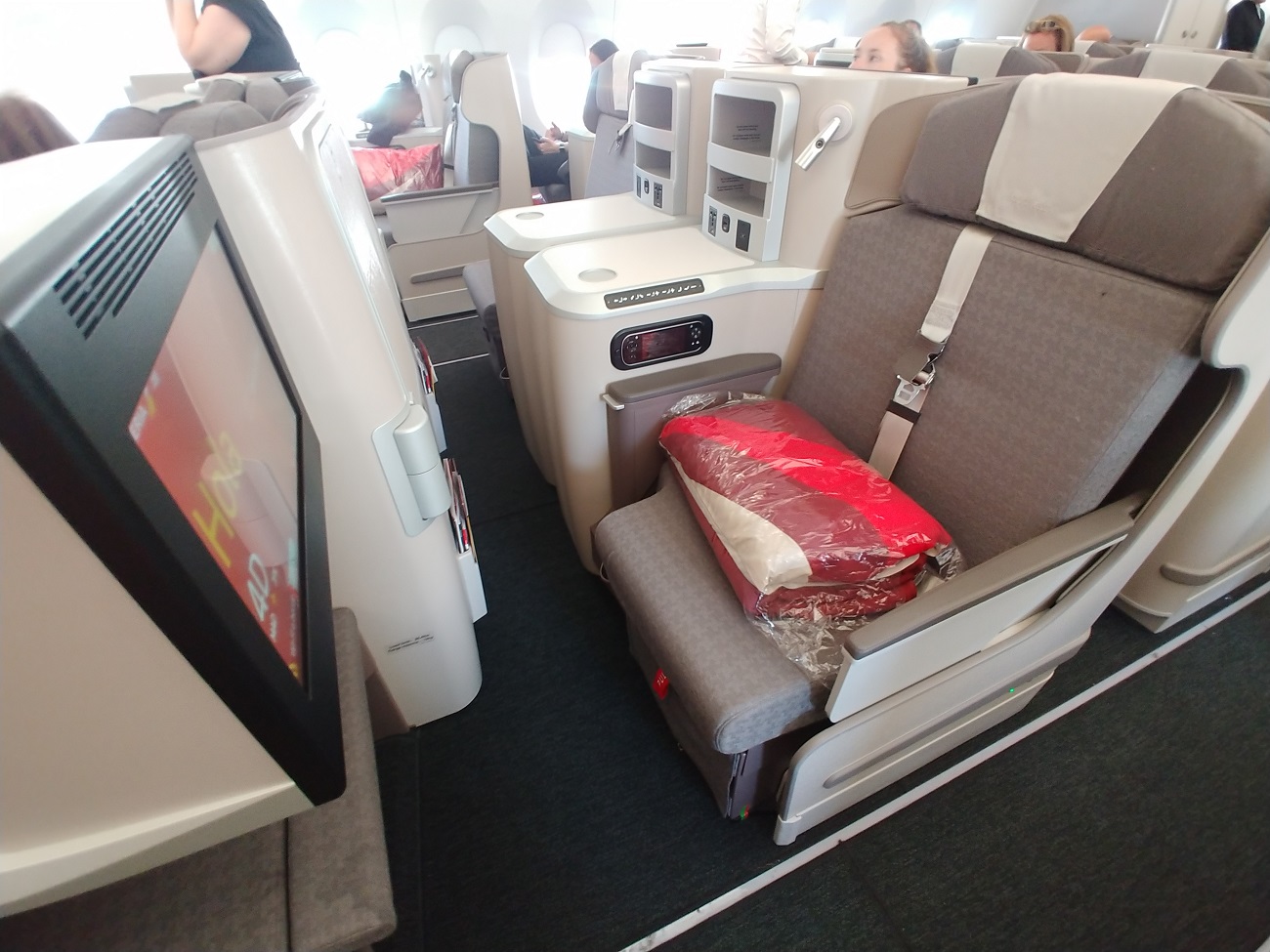 But then it got worse.
While I was patting myself on the back for how smart I was to pay the Points Plus Cash rate in order to keep my Membership Rewards points, I got awfully stupid and wasted 30K Membership Rewards points.
Choice Privileges Cash & Points: The cheap way to buy Choice points
Those familiar with both IHG and Hyatt likely know that not all Cash & Points reservations are created equally. Such reservations work significantly differently between those two programs (and they are different still with Hilton).
Hyatt's model is that when you reserve a cash & points stay, you pay the points immediately and if I remember correctly you pay the cash portion at the hotel. These days, you're basically paying half the points rate plus half the cash rate to the hotel. As such, you're charged tax on the cash rate. You'll also owe any resort fee, etc. You're basically just using points to get a special discounted hotel rate.
IHG's model is that you're actually buying the points when you make the booking. In other words, if the hotel costs 55K points for a free night, you'll be offered the choice to use 50K of your existing points and buy the additional 5K points necessary or use 45K points and buy 10K points, etc.
With IHG, your credit card is charged immediately when you make a points & cash reservation. If you later cancel, you are refunded in points — in other words, you'll get 55K points back on that theoretical reservation if you cancel. You're really just buying IHG points at a discount (recently as low as 0.384 cents per point).
I didn't previously know which model Choice used. Just before I transferred over the points (yes, before), I went through to the final checkout page on a dummy booking to see if any taxes were added to the $45. No taxes or fees added. Great!
And that's when I got really stupid. I went ahead and transferred over the balance of the 36K Membership Rewards points I needed to have enough points to book my two rooms for 3 nights each for a grand total of 36K plus $270 (I had some points in my account already, so I didn't need to transfer the full 36K).
I don't know why it didn't occur to me to ask myself "Why aren't there any taxes?". If I had asked myself that simple question, I'd have probably looked closely and seen where it said that taxes were "included".
And at that point, which didn't happen until later than it should have, I'd have realized that Choice isn't coming up with a perfect room rate to make it come out to exactly $45 with any state and local taxes included. Clearly, Choice is following IHG's methodology — a fact I'd have known if I'd have read this excellent post from Ric Garrido of Loyalty Traveler earlier this year.
But unfortunately, I didn't read that post before prepping for this one. Even still, if I'd have, ya know, scrolled to the bottom of the screen and actually read what it says, I'd have seen that Choice clearly shouted this much with a check box that I had to tick to confirm that I understood I was buying 6K points per night for $45 per night.
For those who don't see where I'm going, I didn't need to transfer over any Membership Rewards points. I could have just used 6K of my existing Choice Privileges points to make a dummy booking of 6K + $45. After I canceled the dummy booking, I would have had 12K points in my account. Then it's just rinse and repeat until I had 72K total points. Assuming I started with just 6K Choice Privileges points in my account, I would have been able to buy the other 66K points I needed for $495. All-in, I'd have paid 6K points + $495 for 6 room nights (effectively $82.50 + 1K points per night). And I'd have been 30K Membership Rewards richer. Essentially, paying $495 would have kept a grand total of 66K Membership Rewards points in my account. In the end, I paid $270  — but paying just $225 more would have kept that 30K Membership Rewards points flexible. Yes, I'm still kicking myself over such a silly blunder.
But what if you're not going to Napa Valley?
Of course, the trick here is irrespective of the Hotel Napa Valley. As Ric points out in the piece at Loyalty Traveler, as long as you have at least 6,000 Choice Privileges points in your account (which you could get by transferring 6K Membership Rewards points if you're starting at zero), Choice allows you to buy points at a rate of $7.50 per 1,000 to make a reservation. In my case, the total rate for an award stay was 12K points per night, which means that for a Points + Cash reservation, I'd need to buy 6K points. At $7.50 per 1K, that's $45. That's a rate of 0.75c per point — even lower than our Reasonable Redemption Value for Choice Privileges points.
We've previously written about the biggest sweet spot in the Choice Privileges program: Free hotel breakfast & dinner at Nordic Choice Clarion Collection [Sweet-spot spotlight]. Many properties in Scandinavia offer both free breakfast and a free light evening meal and only cost between 10K-20K points per night — an excellent value if you're paying just 0.75c per point.
Obviously, Choice Privileges points won't always be worth more than the selling price here. However, there are definitely times when they will be — or times like these when buying the points can come at a substantial enough savings over transferring points as to save you from a big transfer like mine.
Bottom line
The Hotel Napa Valley, a Choice Privileges Ascend Collection property, presents a very good value in Napa Valley at just 12K points per night (including breakfast and an evening wine hour). Choice Privileges is a 1:1 Amex transfer partner. However, in booking that hotel, the takeaway for me was as long as one keeps 6K points in their Choice Privileges account, they can buy all the points they need quite cheaply and avoid transferring much more valuable Membership Rewards points. In the future, should I need to book a Choice Privileges property, I'll just transfer 6K points and avoid repeating my mistake. Fool me once, Choice Privileges.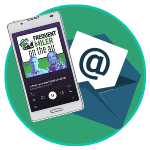 Want to learn more about miles and points?
Subscribe to email updates
 or check out 
our podcast
 on your favorite podcast platform.