Update April 14, 2020: In addition to the travel category including hotels, airlines and gas stations, Greg has noticed that it also includes travel agencies. That should mean that OTAs like Expedia, Travelocity, etc. also earn 3x.
That also opens back up other travel spending as potentially eligible for earning 3x. For example, while cruises booked directly with cruise lines won't earn 3x any longer, cruises booked through an OTA might earn 3x.
~
Citi has announced some interesting changes to its Premier card today which will come into effect on August 23, 2020. On balance, these changes are positive, although there will be some cardholders that are negatively affected by these changes depending on their travel spending and how they redeem ThankYou Rewards.
There are a number of changes coming later this year – here's what to expect.
New 3x Categories
The Citi Premier card will be adding grocery stores and restaurant spending from August 23, 2020. There doesn't seem to be a limit on earnings in these categories which could make the card much more enticing for some.
Amended 3x Category
The Citi Premier card currently earns 3x ThankYou Rewards on travel spending. This travel category will become a little more restricted in August. Flights, hotels, travel agencies and gas stations will still earn 3x, but you'll no longer earn a bonus on other types of travel like cruises, ride sharing, tolls, etc.
Removed 2x Category
The card currently earns 2x on entertainment spending, but that category will be removed. While that won't be a huge loss for most people, it will be disappointing for people that spend a lot in that category. For example, this could be a good card for ticket resellers, although there's not much of that activity going on right now anyway.
1.25cpp Redemptions Being Removed
This is likely the biggest downside for cardholders. Citi Premier cardholders can currently redeem ThankYou Rewards for 1.25cpp when booking travel in the ThankYou Travel Center, similar to how you can redeem Ultimate Rewards points for 1.25cpp in the Chase travel portal if you have a Chase Sapphire Preferred card.
Those 1.25cpp redemptions will be eliminated from April 10, 2021, so you still have a year to take advantage of that increased redemption opportunity.
$100 Hotel Credit
If you spend $500+ on a hotel stay booked through the ThankYou Travel Center, you'll receive a $100 statement credit. This credit can be earned once per calendar year.
April 10, 2020 Threshold
If you apply for the Citi Premier card before April 10, 2020, you'll be grandfathered in on the current earning structure until April 10, 2021 which means you'll get the best of both worlds. You'll continue to earn 3x on all travel and 2x on entertainment until next April, but you'll earn 3x at grocery stores and restaurants starting on August 23, 2020.
Quick Thoughts
My Citi Premier card is coming up for renewal in a couple of months and these changes are encouraging me to renew it. In particular, earning 3x at grocery stores – which appears to be uncapped – is a welcome addition, especially seeing as it's only American Express cards (for the most part) that offer grocery stores as a bonus category year-round. While I definitely prefer earning 4x Membership Rewards at grocery stores with my Amex Gold card, that's capped at $25,000 of spend per year and the card has a $250 annual fee. Uncapped earning at 3x with a $95 annual fee will be a more enticing prospect for some, although it can be a both/and situation rather than either/or.
The removal of parking, ride sharing, tolls and cruises from earning 3x isn't a huge loss for me personally, although it obviously will be for some people that have high spending in those categories. The fact that flights, hotels and gas are staying at 3x is great news though, as that likely constitutes a much more likely source of travel spending for most people.
Losing the 2x entertainment category will hurt for some people, although it's the 1.25cpp redemptions being eliminated which is the card's biggest loss. I've never used that benefit personally, but if you spend a lot on flights then it can be a good option, especially seeing as those are revenue flights which can earn you miles, contribute towards elite status, etc.
My initial impression of the $100 hotel credit was "meh", but it's grown on my while writing this post. Even if it's not a benefit you'll use every year, it's always good when benefits are added rather than removed, especially seeing as using it more than covers the card's annual fee. The fact that you have to book the stay through the Citi portal means you won't earn points, elite night credits, etc., nor will you be eligible for status benefits which is why I wasn't enamored with the benefit at first glance. However, if you have a $500+ stay at a hotel where you don't have status and don't care about earning points, saving $100 on that stay is a great option.
If I ever found myself in that position in the past, I'd have booked the stay through Hotels.com to earn 10% back in Welcome Rewards while paying with a Hotels.com gift card I'd bought at 15-20% off. Seeing as I have a Citi Premier card though, I'll definitely look at the Citi portal for this type of scenario in the future as I could then save the Hotels.com gift cards for stays costing less than $500.
It's also positive that Citi is grandfathering in current cardholders to the current earning structure through April 10, 2021, while simultaneously adding grocery stores and dining as 3x categories for them on August 23, 2020. As mentioned earlier, that's the best of both worlds. In a recent podcast, Greg and Nick discussed the Citi Premier card, suggesting that it could be worth applying for it ASAP in case its current 60,000 point welcome offer was suddenly pulled. That suggestion seems even more worthwhile now because applying for it in the next couple of days means you'll lock in the increased earnings on all travel and entertainment for another year.
These changes set up the Citi Premier card as an interesting alternative to the Chase Sapphire Reserve card, especially in the current environment. Both cards earn 3x on travel (albeit in more limited categories on the Premier card in the future), while both will also earn 3x on dining from August. With the Citi Premier card adding 3x at grocery stores too, its $95 annual fee looks much more reasonable than the Sapphire Reserve's $550 fee seeing as many of that card's benefits – travel credit, lounge access, primary car rental coverage, etc. – are harder to use right now. For Sapphire Reserve cardholders balking at the prospect of renewing with a $550 fee (or even a decreased $450 fee) but still wanting to retain travel and dining spend as 3x categories, the Citi Premier card could be a good alternative.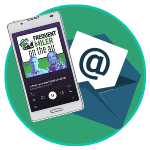 Want to learn more about miles and points?
Subscribe to email updates
 or check out 
our podcast
 on your favorite podcast platform.