You know what they say: the third time is the charm. And that's why this week's Frequent Miler on the Air felt semi-charmed to me: not once, not twice, but three times I proved Greg wrong. Ok, maybe that's a stretch. Three times I explained why I think Greg was wrong. Are you #TeamGreg or #TeamNick? Watch or listen to us debate whether and when to cash out points and if now is really a good time to apply for new cards or not in this week's episode. Note that we had a couple of small technical snafus this week that called for some post-production splicing and dicing, so the timestamps aren't in the podcast notes this week but can likely be found on our YouTube channel thanks to Screaming Lincolns. Enjoy!
FM on the Air Podcast
For those who would like to listen during the morning commute or while you're working, the audio of our weekly broadcast is available for download as a podcast on all of your favorite services, including:
You can even listen right here in this browser:
You'll also find us on Spotify and hopefully your other favorite platforms. If you're not finding the podcast via your favorite source of good podcasts, send us a message and let us know what you'd like us to add.
This week at Frequent Miler:
In credit card strategy amidst economic uncertainty:
This post became the heart of this week's Frequent Miler on the Air discussion, where I offered some dissent with a few of Greg's key points here. That said, I think my good-natured disagreement with Greg goes to show that there just isn't a one-sized-fits-all approach or philosophy. We did agree on some key tenets: apply for the Premier now if you want a Citi ThankYou card, you can't lose with the Ink cards right now, and co-branded offers will likely get weaker in the short term before coming back trying harder to win our business — though not necessarily with higher point offers. For more on this discussion, see or listen to this week's show after you've read the post.
---
Written in the days before the finalized stimulus package details were announced, Greg laid out how you could build your own mini stimulus with just two great welcome offers. This post is a great reminder that this hobby is not only fun and exciting in the times when we're able to use fictional currencies to gallivant around the world in luxury beyond our means, it's also lucrative and handy in times like these, providing what could be a much-needed cash infusion.
---
A few months ago, Greg, Stephen, and I shared which cards we'd been carrying in our wallets day to day. Today, we don't need to carry much of anything since we're not leaving home more than necessary. So what cards make the most sense in an era where you're almost exclusively spending money from your couch? See this post for the best cards for different categories as well as useful credits/benefits.
---
In award booking & loyalty:
Are you sitting at home pining for the days when we'd spend our free time booking dream trips or searching for award flights that we might not even be interested in taking? You can still do a little daydreaming — and in fact, you'll find some pretty decent availability in premium cabins for 2021 travel on some routes. I've been tempted to look but have been mostly avoiding the temptation. If this drags on long enough for me to start looking at March and April 2021 travel, I might be stalking out some of these same seats that Greg notes. The thing to keep in mind here — and indeed the thing that may keep me from booking my dream trip — is that we have no idea what kind of schedules will be flown when life returns to "normal", so I'd caution against transferring a bajillion points into a program unless you'll be happy holding points there if your flight ends up no longer existing.
---
While several chains have announced their plans in terms of extending free night certificates and/or elite status, we have not yet heard much from Hyatt or Marriott. That doesn't surprise me. In this post, I explain why. In a nutshell, nobody knows when life will get back to normal and any announcement now isn't going to affect your choice of hotel next week or even next month because you aren't traveling anyway. I think we need to be patient: there will be changes announced, but there is no sense in prematurely guessing what those changes will be since we don't know when we'll all be traveling again. Further, I don't think Hyatt or Marriott are likely to announce a free status extension this year as they will need our business more than ever when this is all over it and they don't want to give us a free pass not to stay. At least, that's my bet. More in the post.
---
That's it for this week at Frequent Miler. Check back soon for our week in review around the web and this week's last chance deals.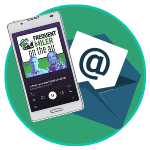 Want to learn more about miles and points?
Subscribe to email updates
 or check out 
our podcast
 on your favorite podcast platform.