Some people are justifiably unhappy with the latest announced changes to the Citi Premier Card, but for many I think that the changes are a big win.  Most of the changes will hit on August 23rd 2020.  We detailed the changes previously, but here's a summary of the August 23rd changes:
Earn 3X at grocery stores (previously 1X)
Earn 3X at restaurants (previously 2X)
Earn 3X for air travel, hotels, and travel agencies (previously 3X for all travel)
Earn 3X at gas stations (unchanged)
Earn 1X for entertainment (previously 2X)
Other details:
Beginning April 10, 2021, cardholders will no longer be able to redeem points for 1.25 cents each through the ThankYou Travel Center.
Beginning August 23rd, cardholders are eligible for a new $100 Annual Hotel Savings Benefit.  Once per year, get $100 off a single hotel stay of $500 or more, excluding taxes and fees, when booked through thankyou.com or 1-800-THANKYOU.  This benefit cannot be combined with the Prestige card's 4th Night Free benefit.
Why this is a win for many
The Premier card was already an excellent choice for many thanks to the fact that it offered 3X for travel and gas stations.  Now, while some travel will no longer earn 3X, the addition of 3X for grocery stores and restaurants is huge.  I bet that food and fuel are big portions of most American's spend.  We now (or soon) have a transferable points-earning card which offers 3X uncapped in these critical categories for only $95 per year.
Combine this card with your Citi Double Cash and Citi Rewards+ and you have an awesome, but very cheap combination.
Start with Double Cash for 2X Everywhere
Citi's Double Cash card is a no-brainer for most.  It has no annual fee and earns 2% cash back for all spend.  Even better, cash back can be converted to ThankYou points to make the rewards worth even more.  See this post for complete details: Citi Double Cash Complete Guide.
If you have an old Citibank card lying around that you no longer want (an American Airlines card perhaps?), you can ask Citi for a product change to the Double Cash.  The Double Cash doesn't usually have a signup offer, so you wouldn't be missing out in that way.  Plus, even though you'll get a new account number, it won't show up as a new account on your credit report.
If you want to sign up new for the card, you'll find the latest offer (if any) here.
Add the Premier for 3X categories and point transfers
The Premier costs $95 per year.  If you spend $9,500 per year in the card's 3X categories (grocery stores, gas stations, restaurants, and most travel) and if you value ThankYou points at only 1 cent each, then the extra rewards you earn compared to the Double Cash will offset that annual fee.  To put this in perspective, $9,500 is only $183 per week.  I bet that many of us spend a lot more than that at grocery stores and restaurants alone.
Importantly, the Premier gives you the ability to transfer points to airline partners.  For example, you can transfer points to Avianca or Turkish miles in order to book Star Alliance awards (book flights on United, Lufthansa, ANA, etc.); transfer points to Cathay Pacific or Etihad to book AA flights; or transfer points to Virgin Atlantic or Air France to book Delta flights.  If you know what you're doing, it is often possible to get far more value from your rewards by transferring points to airline partners.
Sprinkle in the Rewards+
The Rewards+ card is a strange one.  On the normal side, it has no annual fee and offers 2X at supermarkets and gas stations, up to $6,000 spend per year.  That latter part is not interesting since the Double Cash gives you 2X everywhere, uncapped.  The interesting and strange parts of the card are it's 10 point round ups and 10% points back:
10 point round up: On all purchases, Citi automatically rounds up rewards to the nearest 10 points.  For example, if a purchase would have earned 204 points, you'll get 210 points instead.  This is especially interesting for very small purchases.  A $1 purchase which would normally earn just 1 point will earn 10 points.  Same with a 1 cent purchase.  On all purchases of $3.30 or less, the card earns over 3X rewards… up to 1000X rewards for 1 cent purchases.  While these numbers are eye-popping you would have to somehow do a huge number of tiny purchases to make the reward earnings meaningful.
10% points back: Get 10% points back for the first 100,000 points redeemed each year. This is the real value of the card.  Combine this card's ThankYou account with the ThankYou account associated with your Premier and Double Cash cards and you'll get 10% of points back even if the points were earned on those other cards.  In other words, the Rewards+ card is valuable even if you never put a penny of spend on it.
Combo Pros and Cons
The combination of cards listed above is great, but not perfect.  Here are some pros and cons…
Combo Pros
$95 total annual fee
Earn 3X in several popular categories
Earn 2X everywhere else
Earn 10% of points back, up to 10,000 points back per year
Transfer points to valuable airline transfer partners
Citi occasionally offers transfer bonuses so that you'll get more than 1 airline mile per ThankYou point.
Combo Cons
Citi doesn't offer travel protection or purchase protection for any of these cards.
The Double Cash and Rewards+ cards charge foreign transaction fees.
Cashing out points at a value of 1 cent each can be tricky (unless you also have the Prestige card).
Redeeming points to pay for travel will no longer make sense once the 1.25 cent value goes away on April 10th, 2021.
Citi doesn't offer any hotel transfer partners.
Some may prefer transfer partners from other programs such as Amex Membership Rewards, Chase Ultimate Rewards
To compare this combination to other powerful combinations, please see: Awesome credit card combos.
Bottom Line
Citibank's Double Cash, Premier, and Rewards+ trio offers outstanding reward earning power for only $95 per year.  One problem I have with recommending it, though, is that it's not necessarily a great combination for beginners.  The Double Cash alone makes sense for most people, but once you branch into ThankYou Rewards things get more complicated.  To get full value from your points, you need to know how to leverage airline partners.  And to cash out points at 1 cent each you need to know a trick for doing so.
Still, for people who know how or are willing to learn how to get the most from airline transfer partners, I think this is an awesome combination.  The ability to earn 2X to 3X transferable points everywhere with no annual caps for $95 per year is terrific.  Throw in up to 10K points back per year with the Rewards+ card and the combination becomes a no-brainer since 10K points are easily worth more than $95.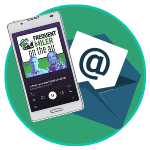 Want to learn more about miles and points?
Subscribe to email updates
 or check out 
our podcast
 on your favorite podcast platform.