Citi announced this morning that they are pushing up the date for Citi Premier changes and adding a temporary 5x bonus category on the Prestige in addition to their previously-announced change to make the Prestige's travel credit easy to use this year. This slightly heats up the race for your grocery store spend, though not necessarily much if you haven't maxed out the Chase bonuses.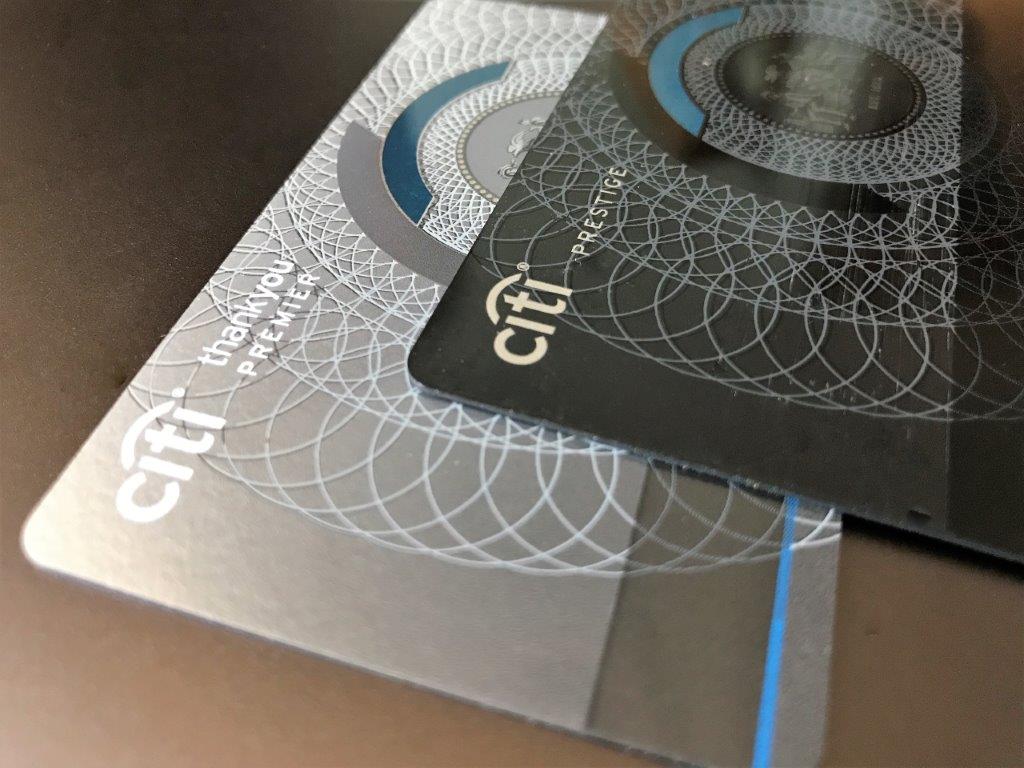 New Prestige 5x bonus
Citi Prestige cardholders can now earn 5x on online purchases up to 7500 points (i.e. up to $1500 in purchases) for "online purchases" through August 31, 2020. Examples Citi provides of qualifying online purchases include:
Retailer website orders
Online grocery orders
Online drugstore orders
My guess here is that the Prestige will mimic the AT&T Access More card in that some online retailers will code for the online purchase bonus (at 5x on the Prestige) and others won't code as online purchases with no clear rhyme or reason. If you're looking to make a big single purchase of $1500, I highly recommend checking Doctor of Credit's payments workshop for data points as to what codes at 3x for the AT&T Access More first to be sure that the retailer from which you're buying is likely to bonus that store. I remember a reader story a few years back about buying a very expensive professional camera from a major online electronics/camera store expecting the online purchase bonus of the AT&T Access More card only to get 1x — the Payments Workshop had a data point on the specific retailer in question that could have saved him some time on the phone arguing with Citi.
Note also that Citi had previously announced that the $250 annual travel credit on the Prestige card can be used on purchases at supermarkets and restaurants from May 1, 2020 to December 31, 2020.
Citi Premier grocery bonus already enacted
Citi had previously announced new bonus categories on the Citi Premier card set to take effect on August 23, 2020. However, they have pushed that change up on the calendar to two days ago, beginning the following bonus categories on June 2, 2020:
3x ThankYou Points per $1 spent on supermarket purchases (instead of 1 point per $1 spent)
3x ThankYou Points per $1 spent on restaurant purchases, including takeout and curbside pickup (instead of 2 points per $1 spent)
That's a smart move given the way that other retailers have beaten Citi to the punch on supermarket bonuses. That said, if you have a Chase Sapphire Reserve, you can earn 5x on up to $1500 in purchases this month. There are many other cards offering grocery bonuses right now. See this post for a full list: COVID-19 credit card enhancements Ultimate Guide. I definitely wouldn't choose 3x Citi over 5x Chase today — given the ability to use those Chase points at a value of 1.5c each toward grocery purchases, using the Premier would come at a cost of 2.5c per point (since 5x Chase is worth 7.5 cents in groceries right now). That's the price at which Citi sells points. I wouldn't be a buyer at that rate.
However, if you have maxed out the Chase 5x bonus, then it comes down to which other cards you have in your wallet. Personally, I think I'll probably work on upping my Marriott balance as long as I have bandwidth for that, but long term I'm excited about 3x at the grocery store with the Premier. I'll further be inclined to mix it up between the Premier and Amex Gold at restaurants.
Bottom line
It makes sense that Citi needed to move up the grocery bonus in order to compete. The 5x online purchases bonus on the Prestige card is a surprise. It has a low cap, but if you value Citi points, that's a nice little bone Citi is throwing your way along with the easy-to-use travel credit to entice you to keep the card. It's not terrible generous, but it's not bad either.