Lately I've had a bit of a crush on my Citi Prestige card.  I signed up for the card in September in order to take advantage of both expiring and new benefits to the card (see "Citi Prestige experiment failed, yet I'm way ahead. Here's how…").  Thanks to the Flight Points feature of the card (which is no longer available to those signing up now), I'm currently earning between 2 to 6 points per dollar with the card, depending upon where I use it.  And, the points earned are more valuable than ever, especially for someone who flies AA or US Airways often (and I am now in that group thanks to my 30,000 miles to nowhere challenge).
While the Prestige card has clearly been good to me so far (queue Joe Walsh…), I realize that most readers do not yet have the card and have therefore missed out on the card's expired benefits (flight points, annual companion ticket, etc.).  Still, the card has a few terrific new benefits, so it is worth considering.  That said, Citi also offers a much less expensive but similarly named Citi ThankYou Premier card.  And then there's the no fee but also similarly named Citi ThankYou Preferred card….
Which is right for you?  Any of them?  All of them?  Let's drill down into each, from least to most expensive:
Citi ThankYou Preferred
Annual fee: $0
Current signup bonus: 30,000 ThankYou points after $2K spend in 4 months.
Category bonuses: 2X dining and entertainment; 1X elsewhere
There's not a lot to say about this card. Its best traits are its decent signup bonus for a no-fee card and not horrible earnings for dining and entertainment. Unless you also have the Premier or Prestige card, points are worth at most 1 cent each.  So, for spend, you would do much better with a no-fee 2X everywhere card such as the Citi Double Cash card or the Fidelity Investment Rewards card.  Still, the card is worth considering for its signup bonus alone.
Citi ThankYou Premier
Annual fee: $125 (waived first year)
Current signup bonus: 50,000 ThankYou points: 20,000 after $2K spend in 3 months + 30,000 more after $3K spend in 3 months in year 2
Category bonuses: 3X dining and entertainment; 2X airlines, hotels, and travel agencies; 1X elsewhere.
Perks:
Redeem points for 1.25 cents each towards airfare
Transfer points to participating loyalty travel programs
No foreign transaction fees
Where the Preferred card is good only for its signup bonus (in my opinion), the Premier offers a decent combination of category bonuses and valuable rewards.  If you dine out often, it's hard to do better than 3X points, uncapped.  Also, "entertainment" is a pretty broad category!  Here's what Citi says about it:
Q: How is the entertainment category defined?

A: Entertainment is defined broadly as purchases made for live performances (e.g., concerts, theater), movie theaters, amusement parks and cultural events (e.g., zoos, museums). Entertainment merchants include sports promoters, theatrical promoters, movie theaters, amusement parks, tourist attractions, record stores and video rental stores.
2X for airlines, hotels, and travel agencies isn't nearly as broad as the Chase Sapphire Preferred card's "2X for travel" category bonus, but it would probably capture most of your big travel expenses.
When redeeming points, your best value will be to transfer to airline programs such as Singapore Airlines or Air France or to use the points directly to buy airfare at a discount.  When used to buy airfare, points are worth 1.25 cents each, which happens to be the same rate offered by Chase with their Ultimate Rewards program for Sapphire Preferred and Ink Plus cardholders.
Compared to the Chase Sapphire Preferred, this card is a bit more expensive ($125 vs. $95) and it has fewer useful transfer partners.  On the other hand, the Premier card offers 3X for dining and entertainment whereas the Sapphire Preferred tops out at 2X except on the first Friday of each month when they offer 3X for dining.  Overall, I see this card as being extremely competitive compared to the Sapphire Preferred as an all around go-to travel credit card.
Citi Prestige
Annual fee: $450 (or $350 for Citigold customers)
Current signup bonus: 30,000 ThankYou points after $2K spend in 3 months. Note that there is a 60,000 point in-branch signup offer (after $15K spend in 12 months) and I was able to get bumped up to that offer by faxing in a request (details here).
Category bonuses: 3X airlines, hotels, and travel agencies; 2x dining and entertainment; 1X elsewhere.
Perks:
$250 air travel credit (including airfare) per calendar year
Free lounge access: AA Admirals Club Lounge access, and Priority Pass Select with free guests
$100 Global Entry application fee credit
Use points for 1.33 cents value for any flight; or 1.6 cents per point value on American Airlines
15% to 25% Relationship bonus for Citi Gold, Global Client, and Citi Private Bank customers.
Transfer points to participating loyalty travel programs.
4th night free hotel benefit
Complementary green fees at many golf courses
No foreign transaction fees
It used to be that the Prestige card offered $200 of travel credits each year, but only to reimburse fees (such as checked bag fees). Now they've increased the benefit to $250 per year and made it available for all airline charges.  This means that you can pay for a single flight with your Prestige card and automatically get $250 of that charge reimbursed each calendar year.  To me, this makes the air travel credit so easy to get that it might as well be considered a discount off of the annual fee. When looked at that way, the annual fee is really just $200 ($450 – $250).  Citigold customers do even better and net a mere $100 annual fee after accounting for the $250 rebate.  That's $25 cheaper than the Premier card!
When considering that the annual fee is not nearly as high as it appears (thanks to the air travel credit), the card's earning rate and perks are pretty darn good.  Unlike lounge club access with many other cards, this one includes the ability to bring in guests for free (even with the Priority Pass Select membership).  In comparison, the $450 Amex Platinum card offers free lounge club access only to the cardholders themselves except when visiting American Express' own lounges.  Amex also offers $200 in airline fee credits to help offset the annual fee, but you have to pick a single airline each year and are reimbursed only for fees, not for airfare.
Like the Amex Platinum card, the Prestige card offers a $100 Global Entry fee credit.  If you, or a family member, or friend hasn't yet signed up for Global Entry, I think its really worth the effort.  Even if you don't travel internationally often, this will give you automatic entry into the TSA-PRE program so that you won't have to take off your shoes, take out liquids, or any other such hassles when going through security for most domestic trips.
The Prestige card also makes your ThankYou points more valuable, especially when used on American Airlines or US Airways flights.  Where the Premier card gives you at most 1.25 cents value per point towards airfare, the Prestige card tops out at 1.6 cents per point.  For example, with the Premier card, a $500 flight would cost 40,000 ThankYou points.  With the Prestige card, the same flight (if on AA or US Airways) would cost 31,250 points.  That amounts to nearly 22% fewer points.
Another difference between the Prestige and Premier card are the 2X and 3X category bonuses.  The two cards are exactly opposite: where one offers 3X, the other offers 2X, and vice versa.  The Prestige, for example, offers 3X for select travel whereas the Premier offers 2X.  And, the Premier card offers 3X for dining and entertainment, whereas the Prestige offers 2X.  In a way, it would be best to have both cards so as to get 3X in all four categories, but I don't think its worth the extra annual fee for most people to do so.
Another advantage of the Prestige card is the annual relationship bonus.  With a Citigold, Global Client, or Citi Private Bank relationship, you'll earn an annual point bonus of 15% to 25%:
The relationship bonus explicitly does not include promotional bonus points (such as the signup bonus), but it's unclear to me whether or not it applies to category bonus earnings.  For example, if you spend $10,000 on the card entirely within the 3X category, you'll end the year with 30,000 points.  Then, with a 15% relationship bonus, will you earn 1,500 more points (15% of the base 10,000 points) or 4,500 points (15% of 30,000 points)?  Either way, it's a nice little perk.
Which is right for you?
For those who sign up for cards just for the signup bonus (and then cancel or downgrade to a no annual fee card at the end of the year), I think all three cards are good options.  Even though the Prestige card doesn't waive the $450 annual fee the first year, you can easily recoup more than the fee by signing up for the card mid-year.  By doing so, you can earn the $250 annual airfare credit twice before the second annual fee comes due.
With the Premier card it's a bit trickier to avoid the annual fee despite the fact that there is no first year fee.  This is because Citi doesn't pay out the full bonus until after you renew.
Any keepers?
Since the Preferred card is free, there's no reason not to keep it.  However, the question of whether or not to keep each card is less clear for the Premier and Prestige…
For those who eat out often and/or spend a lot within the "entertainment" category, the ThankYou Premier card is likely to be a keeper especially if ThankYou points are spent on airfare or transferred to high value airline loyalty programs.  One of the most compelling reasons to keep the card is that Citi may offer to waive your annual fee each year if you call and ask.  Last year Citi let me keep my card for free (details in this post), and this year they offered to wave the fee if I spent $4500 on the card in three months.
If you already have a stash of ThankYou points and Citigold checking, then keeping the Prestige card makes sense.  Your net annual cost will be just $100, you'll earn more points, your points will be more valuable, and you'll earn a slew of useful benefits.  For everyone else, I think it really depends upon how much value you get from the card's earning structure, rewards, and perks.  The answer to that will depend upon your own situation.  I have almost a year to make up my mind regarding this card.  Most likely I'll try signing up for Citigold checking again (surprisingly they denied my application last time!).  If that works out, my guess is that I'll keep the card for its perks and use it for its 3X categories (airfare, hotels, and travel agencies).  Of course, I'll call at the end of the year to see if they can offer any extra incentives to stay on board…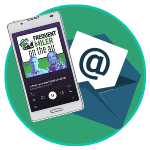 Want to learn more about miles and points?
Subscribe to email updates
 or check out 
our podcast
 on your favorite podcast platform.