Until now, the Club Carlson Premier Rewards Visa Signature card and its business card twin, the Club Carlson Business Rewards Visa, offered incredible value for two night award stays.  The cards offer a feature called "Bonus Award Nights" in which the last night of your award stay is free.  So, for example, with a two night stay, you would only have to pay the points required for one night since the second night would be free.  This feature has made the Club Carlson cards a fantastic value.
As of June 1, the Bonus Award Nights feature will be gone.
A reader alerted me to this and I confirmed via my wife's monthly statement:
I confirmed this situation with calls to both the personal and business card departments at US Bank.  There, I was actually told that May 28th would be the last day to book  the Bonus Award Night feature.  In a follow-up conversation I was told that we have until the end of May to book stays using the Bonus Award Night feature.  Just to be safe, I would still book by May 28th until we get official notice one way or another.  UPDATE: Bonus Award Night bookings are available through May 31.
Free night after $10K annual spend
Club Carlson is replacing the Bonus Award Night feature with a free night earned after $10K annual spend.  To be clear, a free night after $10K spend is a reasonably good benefit (Update: It's actually not as good as I thought – the free night is apparently limited to US properties only).  Considering that the card already earns 5 points per dollar on all spend, $10K of spend will give you 50,000 points plus a free night.  Plus, the card gives you 40,000 bonus points every year.  That would add up to quite a few free nights (depending upon where you stay – free nights cost between 9,000 and 70,000 points per night).
While the card itself might still be worth having, there's no question in my mind that the elimination of Bonus Award Nights is a massive devaluation.  For two night stays, starting June 1, points will be worth half what they were before.
Info about the free night:
My current understanding is that you can earn only one free night per year under the new scheme.  For existing cardholders, the 12 month clock starts on May 28th.  For new cardholders, after that date, the 12 month clock will start on the day they activate their card.
UPDATE 4/3/2015 2:10 PM: It appears that the free night is only for US properties.  See UPDATE at the bottom of this post.
Book by May 31
My interpretation of this change is that we have until May 28th, or possibly May 31, to book award stays with Bonus Award Nights.  This means that it should be possible to book awards as far out as the schedule allows to get maximum value from our points before its too late.
Keep or cancel?
Personally, I'm now debating whether to keep or cancel my Club Carlson cards.  Between my wife and I, we currently have three cards.  I think that my plan will be to book as many Bonus Award Nights as possible before the end of May then cancel all but maybe one card.  If any, I would keep the business card since its annual fee is less ($60 vs. $75).
How about you?
UPDATE 4/3/2015 2:05 PM
Club Carlson credit card holders have now received emails about this change and we learned that the free night is apparently only for US properties!  Yeesh.  At least the consolation prize of 30,000 points after 1 stay is pretty good.  Here's the email:
Dear Greg,


As a valued Club CarlsonSM member and Club Carlson Visa® cardholder, we would like to tell you about an upcoming change to your Visa benefits.
Beginning June 1, 2015, you can earn a Free Night, good at any Carlson Rezidor hotel in the U.S. This Free Night will replace the current Bonus Award Night benefit. Bonus Award Night stays may not be booked after June 1, 2015. You'll receive the new Free Night award upon renewal of your card after an annual spend of $10,000. Updated program terms and conditions will apply and be available on June 1, 2015.
As a Club CarlsonSM Visa® cardholder you will continue to enjoy the following benefits:

10 points per $1 spent in eligible Net Purchases at Carlson Rezidor hotels worldwide – that's in addition to the 20 points per dollar you earn as a Club Carlson member
5 points per $1 spent in eligible Net Purchases everywhere else
40,000 renewal bonus points each year when you renew your card by paying the annual fee
Gold Elite Status – which now includes a dining discount at participating hotel restaurants!

And, to thank you for your continued loyalty, you can earn 30,000 bonus Gold Points® on your next Eligible Stay at a Carlson Rezidor hotel worldwide when you pay with your Club CarlsonSM Visa®. Offer ends August 31, 2015. Terms and conditions apply.*




* Bonus Points Offer Terms and Conditions
The 30,000 Bonus Points Offer (the "Offer") is available only to Club CarlsonSM Visa® cardholders. The Offer is valid for 30,000 bonus Gold Points® on an Eligible Stay between April 1, 2015 and August 31, 2015 ("Promotion Period"). One Offer per Club Carlson Visa account holder. You must provide your Club Carlson number at the time of reservation or at check-in and pay for your stay with your Club CarlsonSM Visa®. Stays or nights paid for by redeeming points or by using Points + Cash are not eligible for the Offer.
This Offer is subject to all Club Carlson Terms and Conditions. Club Carlson reserves the right to add, modify, or discontinue the Offer without notice. Club Carlson is not responsible for any technical failures/interruptions, internet accessibility problems, incomplete or inaccurate registration information, or other errors of any kind that may affect your participation in this Offer. Void where prohibited by law. By participating in this Offer, you agree and consent to these Terms and Conditions.
U.S. Bank National Association, pursuant to a license from Visa U.S.A. Inc., is the creditor and issuer of the Club CarlsonSM Visa® card.
If you prefer not to receive future emails that are primarily about the Club Carlson Visa card, please unsubscribe here. Please allow 10 days for your preference to become effective.
Promotional offers are subject to terms and conditions. Services and amenities may vary by hotel, may not be available at all locations, and may be subject to availability and other restrictions. Participation in Club Carlson is subject to the program terms and conditions. All Club Carlson benefits and services are subject to availability and may vary by hotel. View member benefit terms and restrictions.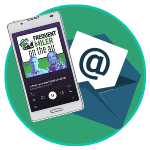 Want to learn more about miles and points?
Subscribe to email updates
 or check out 
our podcast
 on your favorite podcast platform.