As a reminder, Club Carlson is dumping the Bonus Award Nights feature of their credit cards as of June 1, 2015.  Shortly after I reported this change, Club Carlson sent emails to cardholders titled "Information regarding your Club Carlson Visa Benefits".  To help ease the blow, they told many (but not all) cardholders about a one time 30,000 point bonus:
And, to thank you for your continued loyalty, you can earn 30,000 bonus Gold Points® on your next Eligible Stay at a Carlson Rezidor hotel worldwide when you pay with your Club CarlsonSM Visa®. Offer ends August 31, 2015.
The email also contained the following fine print (bolding is mine):
The 30,000 Bonus Points Offer (the "Offer") is available only to Club CarlsonSM Visa® cardholders. The Offer is valid for 30,000 bonus Gold Points® on an Eligible Stay between April 1, 2015 and August 31, 2015 ("Promotion Period"). One Offer per Club Carlson Visa account holder. You must provide your Club Carlson number at the time of reservation or at check-in and pay for your stay with your Club CarlsonSM Visa®. Stays or nights paid for by redeeming points or by using Points + Cash are not eligible for the Offer.
Some who weren't offered the 30,000 point bonus complained via Twitter.  And Club Carlson responded that all cardholders were eligible for the offer.  See this conversation, for example:
The terms for the 30,000 point offer clearly that state that you must have a paid stay and you must pay for that stay with your Club Carlson credit card.  As a result, many have thought about doing "mattress runs" where they book a cheap hotel night and check-in, just for the bonus points.  I wrote about how to maximize paid stays like these, here:
Club Carlson credit card not required?
It generally makes sense to pay for your Club Carlson stays with the Club Carlson credit card.  After all, the card earns 10 points per dollar at Club Carlson properties.  However, there may be times that it would make sense to use a different card.  For example, when staying at a property outside of the US, you might prefer to pay with a card that doesn't charge foreign transaction fees.  Or, if you use the Prestige card's 4th night free benefit (like I am doing soon – details here), its probably safer to pay with your Prestige card to ensure getting that 4th night free.  Or, if you book the stay for someone else, its probably better for them to pay with their own credit card.
A reader going by Pennadam found that 30K points were awarded even when paying with a different credit card…
Some Data points for you FM.

Seems unlike what the promo says, you don't have to use your Club Carlson Visa to get the 30K bonus.

Booked a 3 night stay at Radisson Blu Chennai City Centre for my parents. Excellent service, by the way; people went above their call of duty to accommodate my ill father. I redeemed points for 2 nights and paid for the third night; it was US$133.38. They wouldn't accept the card I had used to make the reservation(CSP), without faxing some additional paperwork. So, I asked my mom to use the Marriott Visa she had.

…
Paid stay not required?
Its not too surprising that Club Carlson isn't enforcing the requirement to pay with your Club Carlson Visa card.  That type of thing happens often.  However, you would think that it would still be necessary to book a fully paid rate, right?  Maybe not.  DanV reports earning his 30,000 point bonus after an award stay in which he charged breakfast to his room.  He didn't even pay with his Club Carlson card…
I just got my 30,000 bonus points with a non-paid stay from the Park Plaza Westminster London (great hotel). It was a free stay with points (2 free nights there, then 2 free nights across the street at the Park Plaza County Hall). I booked with the Club Carlson Visa, but my only charge was for breakfast and I paid that with a different card.
This is very interesting.  I don't know if DanV would have earned the bonus without any charges to his room – it seems unlikely.  So, if you have an award stay planned you might want to charge something to your room during the stay to try to trigger the 30,000 point bonus.
Don't count on it
It would be great to get the 30,000 point bonus without a paid stay and/or without paying with the Club Carlson Visa, but you shouldn't count on it.  If points aren't awarded, you would be very unlikely to get help from Club Carlson since you didn't meet the terms of the offer.  The ideal situation would be one in which you have an award stay planned anyway.  You could then wait and see if you earn the bonus then, if not, plan a mattress run.
How long until bonuses post?
I've been asked by a few people how long it takes after a stay for the 30K bonus to post.  The reason is that they want to use the 30K bonus to book an award before the Bonus Award night feature is gone.  Based on a few comments from readers, it sounds like the 30K bonus posts right away, but I'm not really sure.  If you have earned the 30K bonus, please comment below to let us know how long it took to post.  Thanks!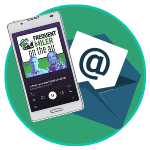 Want to learn more about miles and points?
Subscribe to email updates
 or check out 
our podcast
 on your favorite podcast platform.