Costco is running a two-day promotion where members can receive $500 in Costco Cash by purchasing $3000+ on Costco.com.  This promotion is similar to a tiered promotion that Costco ran back in May, but this one requires $1000 more in total spend to get $500 back. The flip side is that the previous promotion only applied to certain goods, whereas this one seems to include most, if not all, items that are available on Costco.com
The Deal
Get $500 in Costco Cash by spending $3000+ on assorted furniture, appliances, outdoor playsets and other items until 10/18. Online only.
 Valid 10/17/22 – 10/18/22
How it works:
Add items worth $3,000 or more to your cart.
Complete the purchase of items worth $3,000 or more on Costco.com in one transaction.
Within 5-7 business days from the date the complete Costco.com order has shipped, you will receive an email with your Costco Digital Shop Card.
Terms and Conditions
Void if eligible products are purchased and returned.
Active Costco membership required; limit one $500 Costco Digital Shop Card per membership number.
Promotion valid for U.S. residents and U.S. purchases only (excludes U.S. territories).
Offer not valid for Costco purchases made in warehouse, in Costco Business Centers, on Costcobusinessdelivery.com, on Costcophotocenter.com, on Costcotravel.com, on Costcopharmacy.com, on Sameday.costco.com, on Costconext.com, or on purchases of Costco Shop Cards (digital or physical), Costco Services, gift cards or certificates, alcohol, tickets, membership, membership renewals, gifts of membership, custom installation or custom merchandise orders, optical, and hearing aids.
The $500 Costco Digital Shop Card will be delivered to the 'Bill To' email address on the purchaser's Costco.com account within 5 to 7 business days from the date that the complete Costco.com order has shipped, subject to compliance with these terms and conditions.
If it is discovered by Costco that any person has attempted to use multiple names, multiple identities, multiple accounts and/or any other means not in keeping with Costco's interpretation of these terms and conditions to participate in or to disrupt this promotion, then they may be disqualified from participation in this promotion in the sole and absolute discretion of Costco. The Costco Digital Shop Card will immediately be void if Costco determines that it was at any time obtained illegally (including by fraud), contrary to these terms and conditions, or if it is altered.
Quick Thoughts
This is an interesting promotion, effectively giving 17% Costco Cash back if you can build a shopping cart with $3000 or more. It's obviously most useful if you're already on the lookout for larger ticket items, but it could be worth taking a look to see what's out there regardless. It appears that the promotion stacks with current sale items and manufacturer discounts as well as normal Costco membership rewards. I can't tell if there's been any change in the pricing from before the promotion started, but everything seems fairly in-line with what I would expect normally.
Although Costco is often among the cheapest retailers when it comes to large consumer goods like these, they're not always. Before purchasing anything, it's worth doing a quick search to see if the item can be found elsewhere at a better price (although factor in the additional Costco Cash earnings as well as any delivery fees).
The promotion says that the Costco Cash is sent via a "digital gift card," my assumption is that this can be used online or in-store, like normal Costco gift cards.
h/t: MtM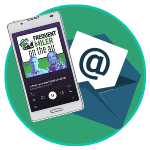 Want to learn more about miles and points?
Subscribe to email updates
 or check out 
our podcast
 on your favorite podcast platform.