Yesterday, I described Delta's business class (Delta One) award sale to Europe as "ridiculous" because they've merely lowered their best Delta One award rates to prices closer to what other airlines offer all the time: 148,000 miles round-trip.  However, commenter Anthony reminded me that Delta currently offers elite earnings on award tickets.  Combined with Delta's Status Accelerators for 2021, it's actually possible to put together a terrific end of year mileage run with this deal.  If you have 148K Delta miles, and you're interested in spending a long weekend in Europe, and would like to earn around 30,000 Medallion Qualifying Miles, this deal may be for you.  Keep in mind that this promotional award pricing ends on December 9, 2021 at 11:59 p.m. ET.
In 2021 and 2022, Delta is awarding elite status earnings on award tickets.  Plus, in 2021, they're offering up to 75% more thanks to their Status Accelerators.  When combining status accelerators with standard class of service bonuses, it's possible to earn 2.6 times as many Medallion Qualifying Miles (MQMs) as usual.  See: Shortcuts to Delta Elite Status in 2021.
Here's a real world example where the current award sale combines with Status Accelerators and class of service bonuses:
Los Angeles to Paris (Earn 30,769 MQMs)
Outbound route: Wednesday December 15 LAX-DTW-CDG
Return route: Monday December 20 CDG-MSP-LAX
Award price: 148,000 Delta SkyMiles + $156
The distance travelled on this route is about 11,700 miles.  With the standard 150% class of service bonus, MQMs earned would be around 11,700 x 1.5 = 17,550.  Now add the 75% Status Accelerator (only available through the end of 2021) and you get 30,713 MQMs (Delta used a slightly higher distance in its calculations and arrived at the 30,769 number shown above).
Next day turn possible (but logistically difficult)
I found a 148K award that departs LAX at 12:40am on Dec 15 and returns from Paris at either 10:25am or 1:30pm the next day.
Personally I'd much prefer to actually stay and enjoy Paris than to turn around and fly home.  Plus, keep in mind that the U.S. now requires Covid testing within one day of your return home.  So you would either have to get tested on the day of your departure or at an airport along the way (which is certainly possible since some airports do offer testing on-site).
A next day turn would be much easier when starting further east.  For example, from Detroit you can do a next day turn with a flight that departs DTW at 6:25pm.  This would give you time to get a qualifying test done in the Detroit area before heading to the airport.
Unfortunately, flights from the east side of the country are much shorter to Europe and so earn fewer MQMs.  A nonstop round-trip from Detroit to Paris will net you a total of 20,840 MQMs if completed this year.
Delta Elite Requirements (FYI)
Definitions:
MQMs: Medallion Qualifying Miles can be roughly thought of as the actual miles flown. It's important to understand that these are different from redeemable miles which can be used to book award flights. MQMs are only used for earning elite status.
MQMs are earned on both paid flights with Delta or Delta partners where the flight is credited to your Delta account, and award flights booked through (and flying) Delta.
MQSs: Medallion Qualifying Segments are the number of segments flown. Unless you fly a very large number of short flights, you are unlikely to earn elite status through MQSs.
MQDs: Medallion Qualifying Dollars are the sum total of your base-fare spend (e.g. doesn't include taxes) on Delta-marketed flights.
Explanation:
In general, to reach each elite tier, Delta SkyMiles members must earn the stated number of MQMs or MQSs
and
spend the targeted amount of MQDs.
In other words, its not enough to just fly far or often, you also need to spend a lot of money with Delta
.
Additional Details:
Award Tickets: Flights booked with Delta SkyMiles for Delta's own flights earn MQMs, MQSs, and MQDs.  Award tickets earn MQDs at a rate of 1 MQD per 100 SkyMiles redeemed (e.g. 1 cent per SkyMile).
Partner Flights: Paid flights booked on Delta partners earn MQMs, MQSs, and MQDs as long as the member's Delta SkyMiles number is attached to the ticket.  MQDs are calculated as a percentage of miles flown rather than the amount paid.  Details, by partner, can be found here.
Rollovers: Most airlines require that you fully re-earn status every calendar year. Delta is mostly that way too, but with one exception: as long as you earn Silver status or higher, any MQMs not used to reach status are rolled over to the next year. For example, if you earn 70,000 MQMs and meet Gold MQD requirements, you'll earn Gold status (at 50,000 MQMs), and 20,000 MQMs will be rolled over to the next year to give you a jump start towards re-qualifying.
MQD Waiver: There's an easy exception to the MQD requirement for Silver, Gold, or Platinum status: Simply spend $25,000 or more with Delta branded credit cards and the MQD requirement goes away.  This feature requires having a Delta Platinum or Delta Reserve card, but the spend can be on other cards (such as Delta Blue or Delta Gold) or mixed across Delta cards.  Delta Platinum and Delta Reserve credit cards offer bonus MQMs for high spend, so it is possible to tackle both requirements (MQMs and MQDs) through spend without setting foot on a plane. Unfortunately, Delta requires $250,000 in credit card spend (across all Delta cards you have) to get a MQD waiver for top tier Diamond status.
How to book this mileage run
Search Delta.com from your home airport to your desired European destination (there seems to be a lot of availability to Paris, but many other European destinations are possible too).
Important: Make sure to search round-trip. This award sale doesn't work for one-way fares.
Choose dates in December 2021 (the award sale includes Jan and Feb too, but you won't get Status Accelerators if you fly in 2022)
Check the box that says "Shop with Miles"
Select: Advanced Search… Delta One
On the results screen, click Price Calendar to see a full range of dates where this fare is available.
Final Thoughts
If you're eager to earn more MQMs before the end of the year in order to bump up your elite status, this looks to be a great way to do so.  You could fly Delta's flagship Delta One Suites and have a nice little European holiday.  Visit the German Christmas markets perhaps?  Keep in mind that you'll have to comply with all current Covid testing requirements and so this trip will likely entail two separate tests: one for your outbound flight and another for the return (which now must happen within 1 day of your return flight).  Also note that this mileage run might not fulfil Delta's MQD requirements (you'll only earn $2,590 MQDs) so hopefully you have already earned a lot of MQDs or you've spent enough on Delta credit cards to earn a waiver.
Another factor in favor of this mileage run is the fact that Delta is rolling over all MQMs earned this year into next year.  So even if your MQMs are used to earn a level of elite status, all of the MQMs will roll over!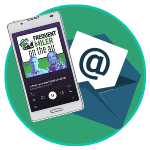 Want to learn more about miles and points?
Subscribe to email updates
 or check out 
our podcast
 on your favorite podcast platform.